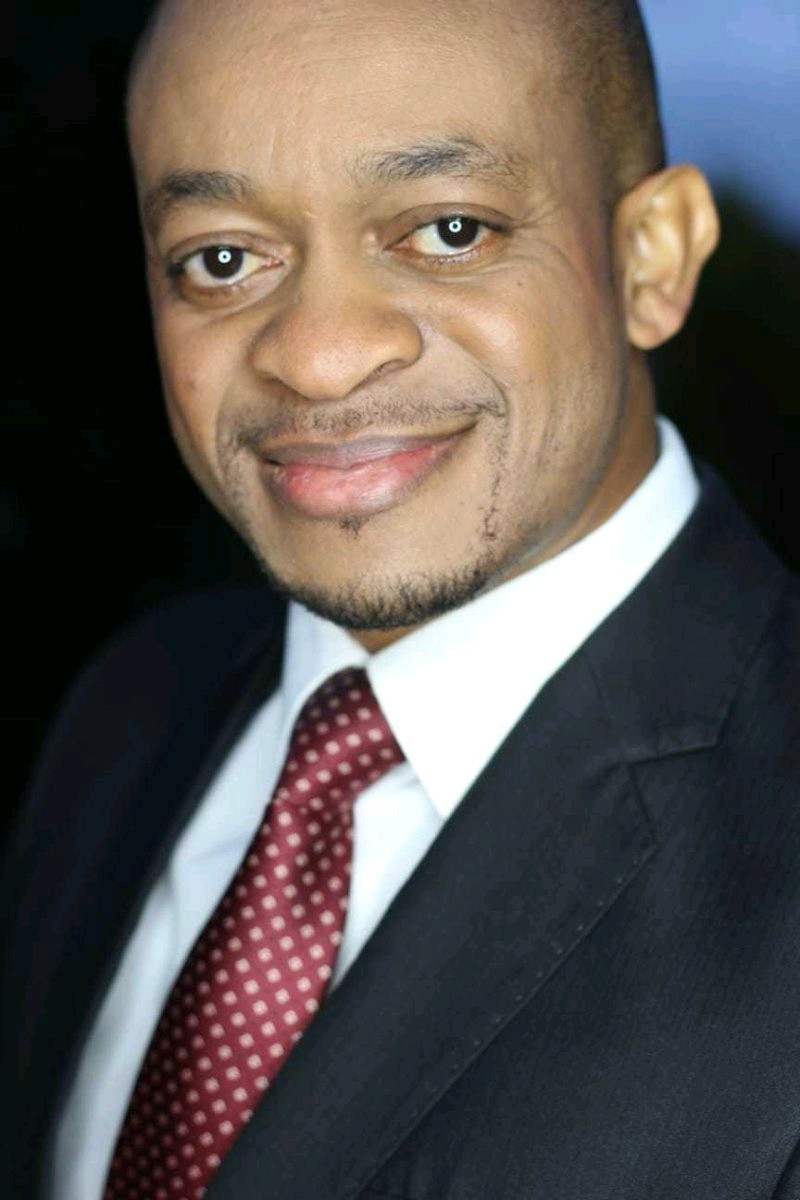 Dr. Macaulay Onyekachi Obasi Kalu was born in Abia State, Nigeria, and grew up in Europe. He is a recipient of numerous academic and leadership awards.  Kalu has facilitated the sixth region process of the African Union for more than 20 years. He is an elected policy Advisor on Diaspora Affairs for the Americas to the African Union Commission. Kalu plays a significant role in both the political arena and civil service sector as the Chairman of the African Union Sixth Region Canada, an organization representing all people of African descent in Canada.  He's a mastermind to many successful businesses and sits on several boards. Highlights of his Career include: member of the Greek Sports Federation, chairing the African Athletic and Gymnastic Council, and Secretary General for the Council of International Churches in the Netherlands.  Kalu is the President of Global Africa Media Magazine. He is a motivational speaker, conflict resolution expert, lecturer, community and leadership development expert, and a preacher. Kalu is also Advisor to the Toronto District School Board East Region, Founder/President of Parent Advocacy Consultancy Services Canada, CEO of G12 Group Inc., a leadership and business management firm in Canada and President of Kingdom Leadership and Empowerment Ministries. According to him, his dream is to see the human race, especially people of African descent united as one.
In an exclusive interview with Sunday Oyinloye, Publisher of Green Savannah Diplomatic Cable  that lasted for about an hour,  Kalu  spoke  about what AU6RC is doing to make Africa greater.
Excerpts:
 You are the Chairman of African Union 6th Region Canada, what does your organization stands for?
The African Union 6th Region Canada is part of the African Union which is the governing body of the continent of Africa. African Union used to be known as Organisation of African Unity, established on May 25, 1963. It comprises of 55 countries of Africa. In 2012, they established the 6th Region which is the Diaspora for all people of African descent. So, this is more than people who migrated from Africa living outside the continent, but all people of African descent. As you know, we are celebrating  400 years of transatlantic slavery, so we have a lot of our brothers and sisters, Africa Americans , African Canadians, so many from the South and Central America,  Middle East, Australia  and  Asia.  They all represent the Diaspora people of African descent.
What impact have you made as an organization among African diaspora and, what specific things have you done for the continent?   
Part of what we have done and still doing is the mobilization process.  I don't know much you know of the challenges when it comes to the diaspora. I used to live in Europe, we are so scattered and it's been a challenge to be able to work together. But through our organisation, there has been that aspect of mobilization, trying to bring people of African descent together especially at engagement of conversation between what they call the African Diaspora.  We always have those issues with African Americans, even though they know that their heritage is Africa, but they still feel they are not Africans.  And we have those who migrated from Africa because of whether economic or educational reasons, they see those as not real Africans. All those issues, we have been able to engage in those conversations to grow beyond those kinds   of issues and have a conversation that brings us together to deal with issues concerning our community, for example, dealing with issues that have to do with our eight commissions. So what are we doing?,  we have mobilized and identified people especially skilled individuals, experts , bringing them together on the aspect of global dialogue, international relations, peace and stability which is one of the eight commissions.. We also have the second commission which is Economic Cooperation and Sustainable Development which is another area that we have been able to mobilise experts of people of African descent to work together. We cannot be able to support Africa if we are not in a position to do that, so we should be able to showcase and ensure the opportunities that are within us, we have and annex those opportunities to use it to support Africa. We also have what we call historical, socio-cultural and religious commonalities and challenges as another commission. We have been able to mobilise a lot of people, faith people who maintain and support our heritage, our culture, we have been able to work together. We also have commission on women and children. We have been able to work together to deal with challenges we have when it comes to women and children. We also have education and knowledge sharing, which is another commission; we bring experts on academia, human recourses, science and technology, all that being able to bring experts together to see how they support each other. We also use that to support our people in Africa. We also have health and disability as one of the commissions. Another commission is youth and development. Africa is known to have the biggest asset which is the youth. So we are doing what we can to mobilise people of African descent, our youth especially 16-35. We are doing what we can to build a support system .And also we have media and image building. Our support system is Global African Media which is into print and online and other things that we are using to mobilise those in the region. These are major areas of what we are doing. We are mobilizing our talents. We are also focused on entrepreneurship. We are on the table with a special project that the African Union has launched in April this year called one million by 2021. We are part of that project. It is an initiative to create one million jobs in the next two years, so what do now is to identify experts and we are doing that under what we call four Es, Employment, Education, Entrepreneurship and Engagement. Those are the four Es by which we are doing this key project, identifying experts from the diaspora to come back home to support the system in the continent to be able to create jobs. We are also bringing investors, even just last year; I was part of the delegates that brought investors to the Nigeria- Canada Investment Summit that was done in Abuja with the Vice President of Nigeria in attendance in November 2018. Last year too we took a lot of investors as well to Ghana; about 25 of us went there to support the economic system there. We are doing a lot in Ethiopia. And so, these are things we are doing. We have also done a lot of trips this year. What also do exchange programmes so that some of the good things our government are doing here can be seen. Few months ago we brought some governors from Nigeria and different parts of the continent for them to come and experience the best practices that we have here. We are actually planning another one, some of them are coming in August, and some are coming in October.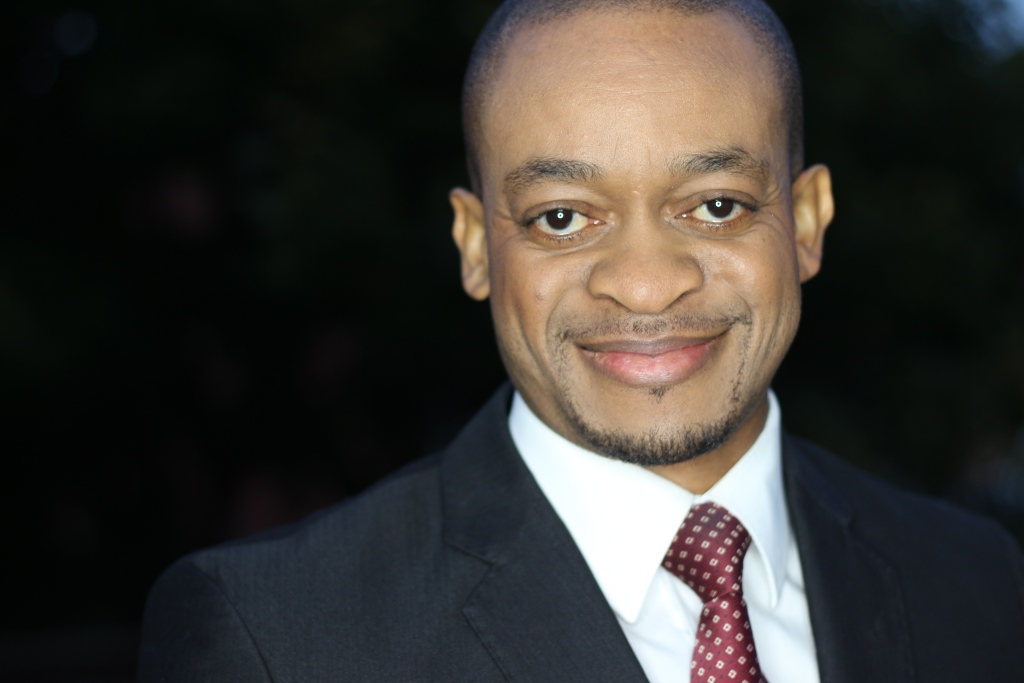 There are crises and security challenges in many parts of Africa, what are you doing as an organisation to address these problems?
I believe in policies. Policies are some of the key things that affect the governance of a nation. I have been involved in many aspects of policy changes  to help support the governance of different countries to be able to stop some of these challenges that are happening within the continent. For example, tomorrow (23rd June), I will be travelling to Zanzibar, Tanzania as a policy elected officer on policy issues for the continent. Some experts across Africa, policy officers across the five regions and also my colleagues from the diaspora will be there. I am representing the Americas there is somebody from Europe, and also another person from Australia and Asia. We are going to stay there for a week to discuss solutions to some of those challenges that are happening in Africa. We in diaspora can contribute to addressing some of those challenges. Let me say that a lot of people don't understand the work that African Union is doing. What do I mean by that? All of the issues and policies that affect individual countries in Africa actually come out from African Union. And so for us, we have decided to pay more attention to what's happening within the continent in terms of leadership, to make suggestions. We do contribute in experts on peace keeping within those areas that are being affected by what's happening. We are the table to discuss  how can these things be avoided and how can an immediate solution. We are also talking to our governments in the diaspora, for instance, Canadian government .We celebrated African Day on May 25th. I brought a delegation from the Headquarters in Addis-Ababa. Professor Sarah Anyang Agbor , Commissioner for  Human Resources, Science and Technology also responsible for Education  as well as the youths  in the continent of Africa came here with about seven delegates and met with the Canadian government to discuss areas where they  can partner and collaborate with the continent of Africa in dealing with some of these issues  and challenges that we have .These are some of the things  we are doing, increase engagement, conversation and support system even with  our military or areas of support in the academia , or health support system.  . Of course I will say that we need to look at the good side. Many times, we talk about the issues in Africa, but I want to tell you my brother, similar issues are all over the place, it's also here. There are issues that we are dealing with. Not too long ago, report came from the commission that Canada was involved in genocide that affected a lot of the indigenous here, so there are issues all over the place  therefore, when we talk about Africa, it's not an exception. We also need to look at the bright side of what we are doing and what we have done and promote most of those areas as well. In a nutshell, much is being done already to address some of the challenges facing the continent.
What are your thoughts about the future of Africa?
It is so clear when it comes to the future of Africa. If the situation of change is depending on the rest of the world, I don't think Africa will really have any future but the good thing is that there is a time and season for everything. I think this is Africa's time, Africa is rising, and nobody can stop it. And also   to let you know that there  are  a lot of people of African descent who are going back home to contribute their quota to the development of the continent.  if you go to many African countries, their leaders were once in diaspora., they came back to run to bring change that is happening right now, therefore, Africa has a bright future in the sense that the people that know the right things, people who have imbibed best practices in diaspora are effecting changes in many African counties .I am excited about where Africa is right now and where it's going because we are leaning. We have seen so many partnerships with China, which is great, we love it, but at the same time, we need to be wise about those kinds of partnerships. I believe we are learning that we are the solutions for ourselves. I believe that whether from within or from outside,  by working together Africa will have the best ever movement especially economically than anywhere in the world has ever seen. I am excited about what is happening in Africa.  I want to say emphatically that Africa has a bright future especially knowing that we have the biggest asset, which is our youth.
You are the President of Parent Advocacy Consultancy Services; can some of the challenges facing the world be traced to bad parenting?
One of the things I say to parents is whatever is happening now is based on what happened say 30 years ago. Whatever that is happening today, I need people to understand is a result of decisions taken 30 years ago. Why do I say that? 30 years ago, somebody who was a little baby or little boy or girl, is now 30-40 years now. They are the CEOs now, they are in politics, they are in so many aspects and therefore, if things were not done properly 30years ago, then fast forward 30 years. People, who are now in leadership positions are taking decisions probably on the basis of what was impacted on them, say 30years ago. So, I believe that parents have to be cautious and understand that as they get old, the little ones will be the ones in position of decision making and governance. What we do is to create a support system for parents to help them relate with their children   because there is no special manual on how to raise kids. Again, the best thing is to allow kids to develop themselves which means, allow them to follow their passion; it's not always good to choose for them. A lot of parents make decisions for their kids, what course they should read, what programme they should learn, that shouldn't be. We should rather support them to find out the gift of God for their lives and give a support system around that. What I am saying is that yes parents have a lot do in the future of global system by supporting themselves and being good parents. With that, we will have good family structure around the world
What specific things have you done in your personal capacity to reduce the challenge of unemployment   in Nigeria?
I do come to Nigeria. I was there in January and will still be there in July by the grace of God. I have been coming to Nigeria for capacity building because I believe in it (capacity building).  I have been in Entrepreneurship system, I bring a lot of experts to come and do some trainings and capacity building. I also work with some faith based organisations to build capacity. For instance, we partner with Word Base Assembly in Lagos where we have done so many workshops and seminars .We are trying to work with them now in helping some businesses to scale up. Also in Abia State, we have one of our partners there Glorious Assembly. We have been there several times to do trainings for different people in the community. These are some of the things we are doing. We are also trying to launch a campaign on the aspect of entrepreneurship, we are bringing entrepreneurs. We also partner with one of the universities in Canada on entrepreneurship. Some of the things we shall be doing soon is to come and identify businesses that have been existing for two years or more which have weathered the storm and the challenges of doing business in Africa especially Nigeria and see what we can do to support them. For instance, if their turnover is $100,000 per annum, we want to scale it up to $1,000,000 a year. The programmme is starting by September. We also do what we call boot camp to help businesses in Africa. We are planning one very soon. It's going to be a three-day programme where every aspect of business culture and habit with be given support in terms of training by experts that we are going to bring. One thing we have discovered is that a lot of people are doing business without any structure. Many business owners don't have accountants; they are their own legal system and their own management. The reason why businesses do well here in North America where you have experts in different aspects is because experts are put to use. You have consultants that manage different things. Yes big companies are doing well but the biggest economic growth you can have in any country like here in North America is the middle class, which are young entrepreneurs who employ from 1-500 persons. We call them middle class companies. Therefore, we are trying to help businesses in Africa to understand the best way to run and manage their businesses and to understand that their business should not only focus on the local market. . They need to take advantage of global market.  We identify those we can support and connect them with partners here in North America and the rest of the world.
You are a sports administrator, preacher, motivational speaker, businessman and lecturer. How do you combine all these and still have time for your family?
It's being able to plan well. Some people want to do everything alone. I thank God that I have support team who are doing a lot. Based on the opportunities that God has given to me, it's always good to find a way to build a team. Building a team is key .It is one of the things that has helped me. I have people who have been working with me for more than ten years. Every year, I identify experts in different areas. There are areas that we are good at; there are areas that we need the support system.  To have a team to help is to create a balance. When it is time for the family, I spend time with them. I love my kids they are life to me. I love to support them at this young stage of their lives. As a preacher, I am not religious. I have to make that very clear. Religion to me is one key thing that is affecting a lot of us in Africa. We really need to move away from this aspect of religion that Africans have really gotten themselves into. When you believe in God, He gives you wisdom to solve problems. You need to see beyond what God has created to continue the creation process. My passions are things I want to see change in.  Whatever that angers you for change is your passion, it's your purpose, and it's your assignment. I do what I do because I love what I do. I do what I do because I feel it's my calling. I say to people, if you don't have work create one. The job you are going to look for, somebody started it. However I have to tell you that it's not easy, there are challenges, but you keep going because it's your passion.
What is that thing the world doesn't know about Macaulay Kalu?
I don't know how much they know or they would need to know. One thing I will say is that I am passionate about love. You cannot love anybody if you don't love yourself.  The key to success as far as I am concerned is people to learn to love themselves. . For me because of how much I appreciate myself, because of how much I love myself, that translates to how I love my kids and take care of them because I want the best for their future. Love begins at home. I am a loving person who believes that love is key to the solution of the problems of the world.