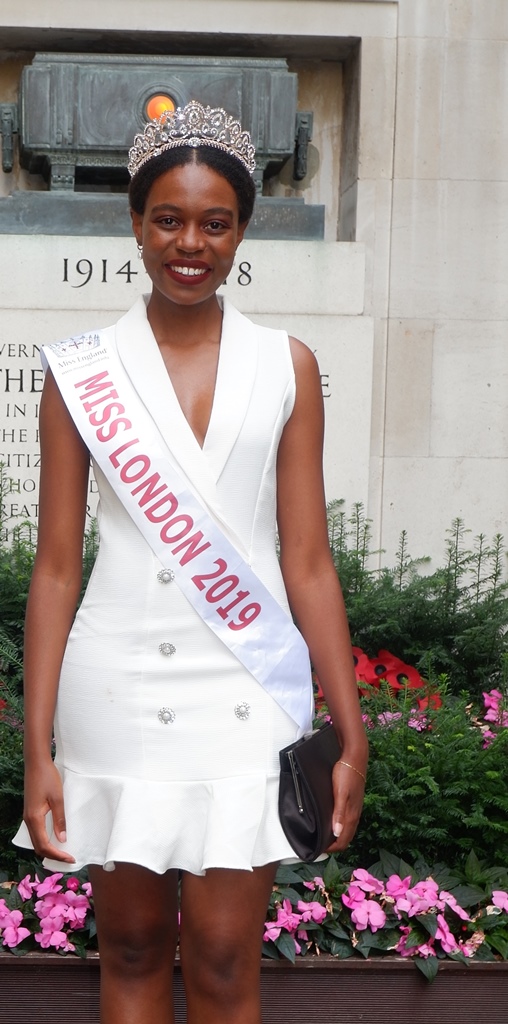 Vimbai Chapungu is surely a woman of fate. From an unknown part-time model, she wrote her name in history books in August this year as the first black woman to be crowned Miss London. She was relatively unknown except that the Planning and Property Development graduate worked in the Shard, Southwark, London (the tallest building in Europe) for a Real Estate tech company. Born in Zimbabwe and raised in UK by a single parent with her sibling did not prevent Vimbai from making a name for herself. In her first time of entering a beauty pageant, she was able to accomplish what many black women would probably dream to achieve.
Vimbai who is the Co-Director for a charity known as Blessed to ReachOut in this exclusive interview with Sunday Oyinloye, Publisher, Green Savannah Diplomatic Cable speaks about her upbringing, passion, and her way to stardom. According to her, she loves to learn languages and currently learning Swedish and Danish
Excerpts: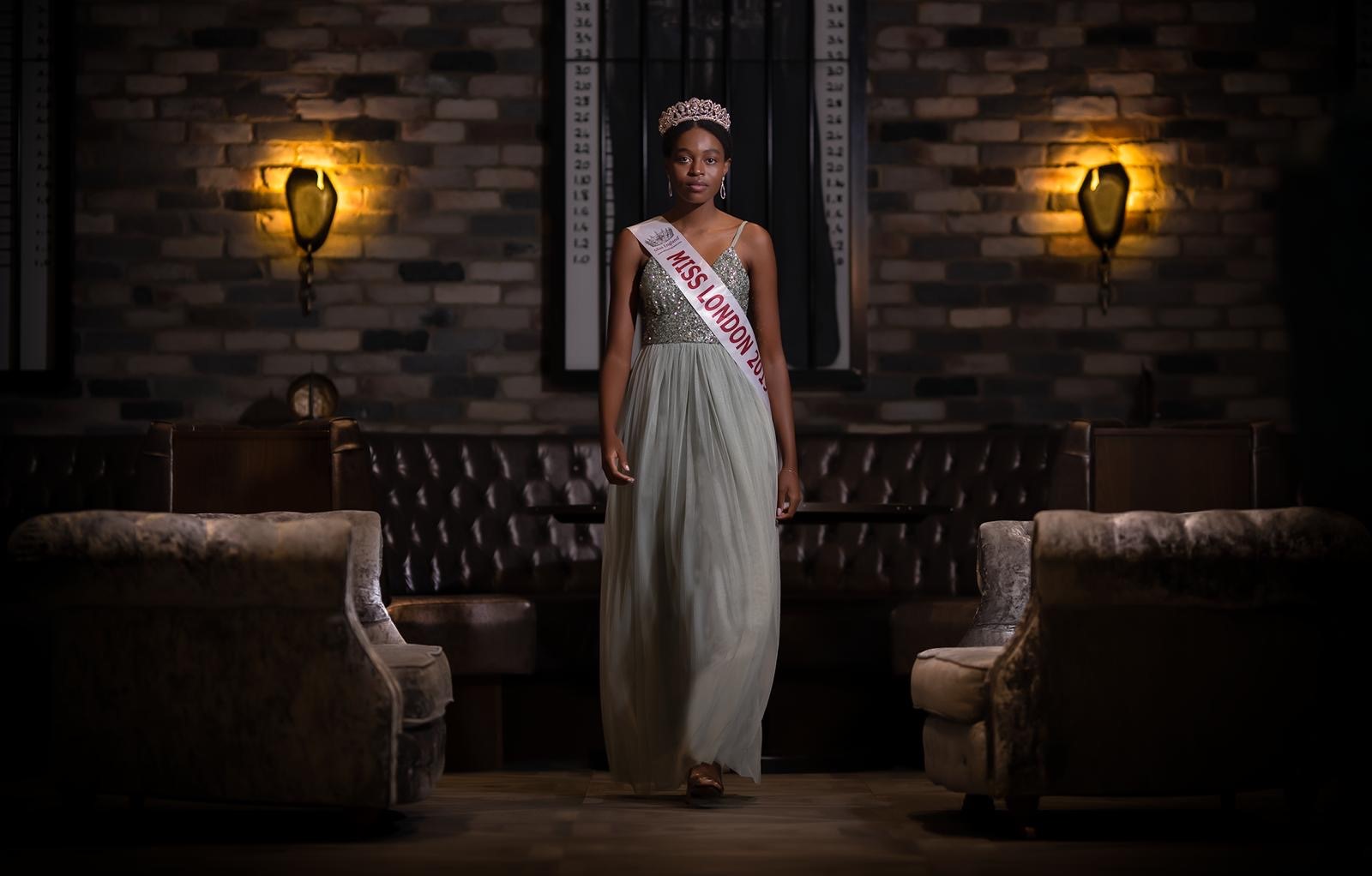 You were raised by a single parent, what was your growing up like?
I think I'm realising as I get older, how different my upbringing was and how different it made me as a person. My sister and I were raised not differently from other children, and my mother worked extremely hard to ensure we had equal opportunities. It was when I started growing up and realized how hard she worked to provide for two children that I understood independence, hard-work and maturity. I am grateful for the sacrifices my mother made for both of us. She has inspired us so much and paved the path for our own goals. We saw our mother graduate twice and she now holds two degrees, whilst working for what seemed to be endless hours. I remember reading multiple articles that assumed children raised in single-parent households were likely to be less successful and will struggle more than their counterparts. I am surrounded by many friends who were raised in single-parent households and we have been pillars for each other. I can tell you all of them are thriving and I am so proud of them. We owe it all to our hard-working parents who refused to allow us to just be statistics on paper.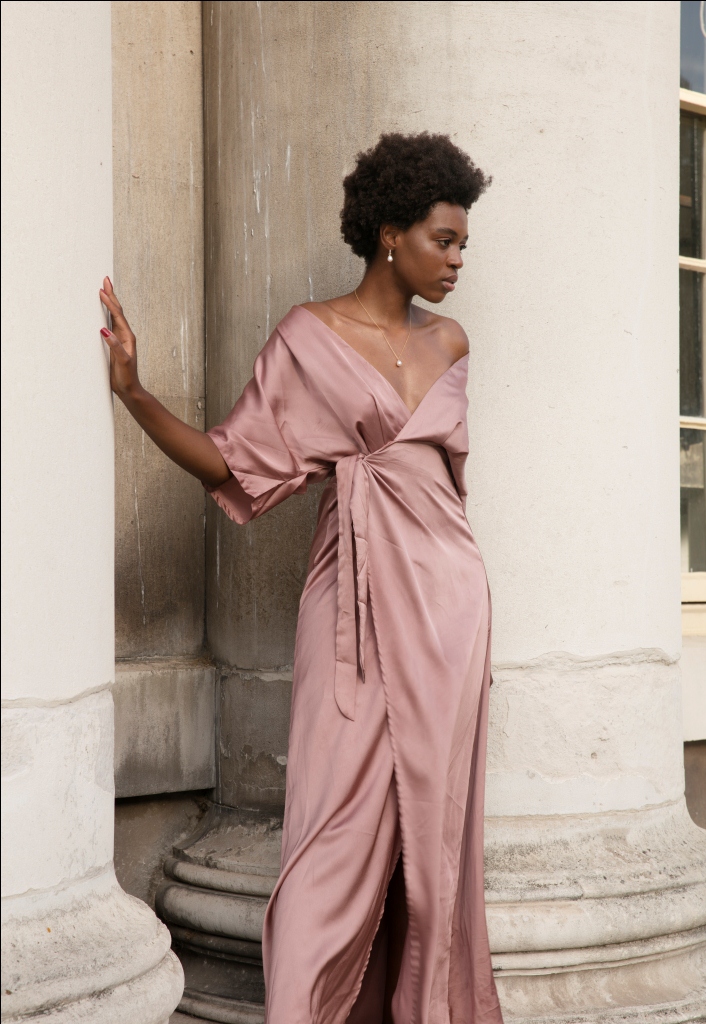 What gave you the courage to enter for the beauty pageant?
I knew it was going to be a challenge and would build up my character, and this was my aim for 2019. I wanted to challenge myself this year, and be a "yes" woman to see what was in store.
Did you ever think of winning being the first time of competing in a beauty pageant?
Not, at all. I didn't know what to expect, and in some ways, I think that helped because it humbled me. I was entering a new world, and I was just focused on learning more about it and what contributions I could make.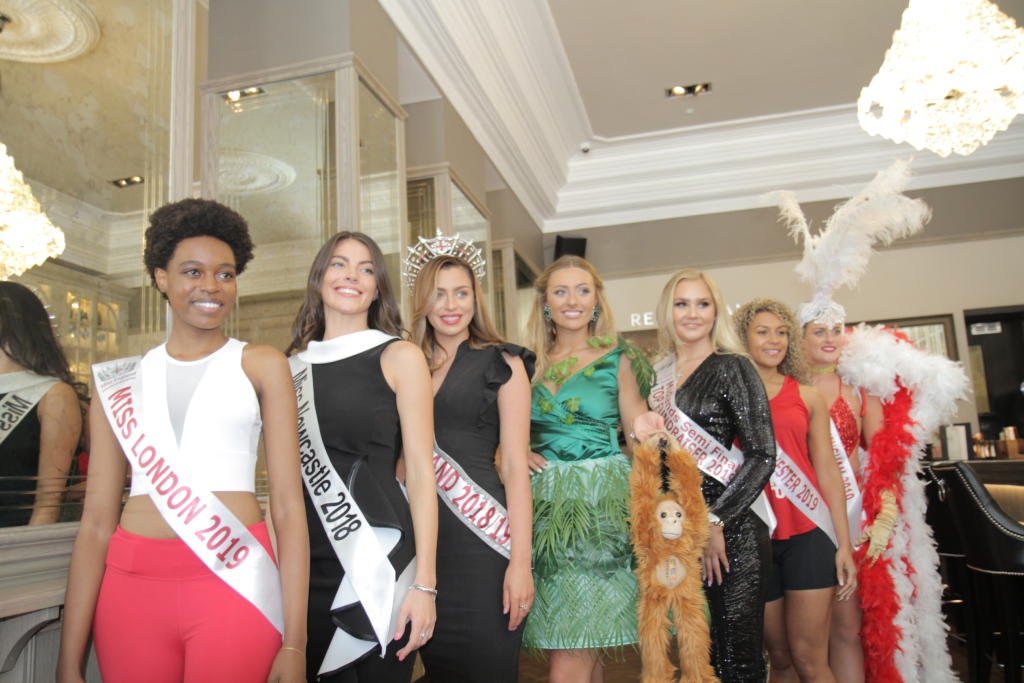 What went through your mind the moment you were announced the winner?
I was in shock and it took me a while to comprehend what had happened. I think it took me a few days, possibly a week even to realize that I would be representing the capital of England in the national finals. I was grateful to represent London because I feel the city has provided me with so many opportunities to grow and be independent, and also grounded at the same time.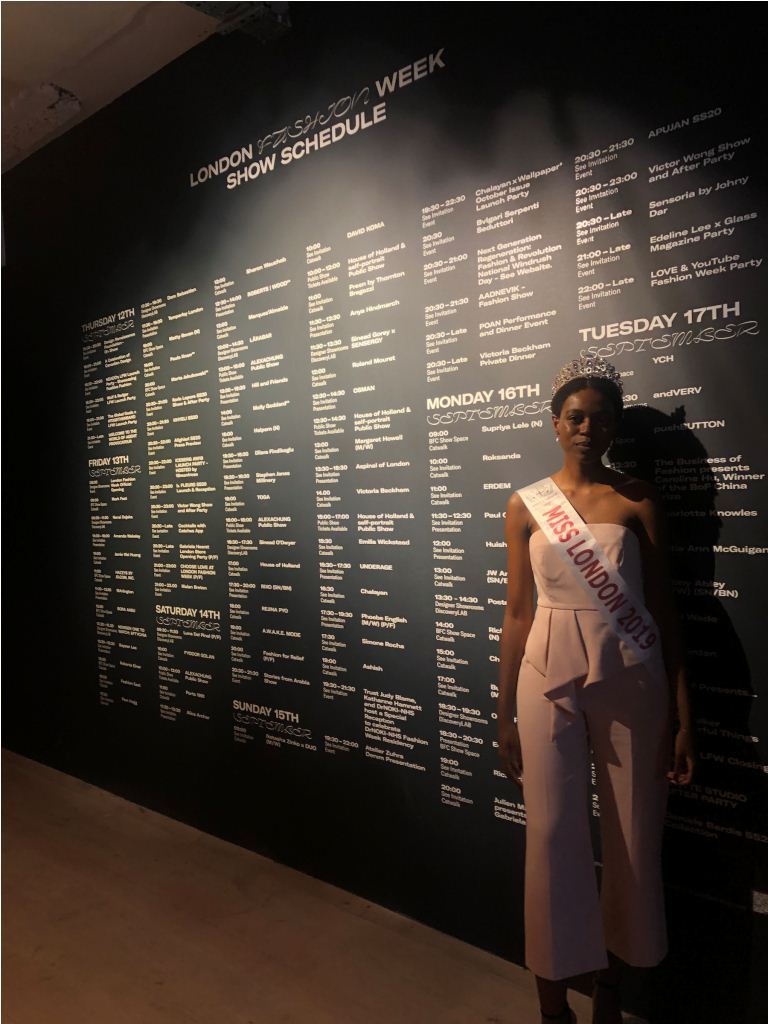 What does it mean to you becoming the first black woman to be crowned Miss London?
To me, it signifies change. I believe 2019 has been a year of change for people of colour and we have seen a lot of firsts. I am not the only first Black woman to be crowned this year- there is also Asya Danielle who is the first Black Miss Mississippi USA. There are also firsts, or more specifically record-breaking outside of the pageant world such as sports, where you have Allyson Felix and Eliud Kipchoge who have also been inspirations this year. It is an honour and a blessing to be a part of that phenomenon.
What next after Miss London?
We'll just have to wait and see.
You are a co-Director of a charity know as Blessed to ReachOut. What does the organisation do?
Blessed to ReachOut is a charity that helps children in their education. We focus on providing them with school essentials so they are ready to learn at their fullest capacity. We believe education is imperative for a child's future, and we aim to support them in many ways. Our projects do not end there; we also have school-feeding programmes and facilities-building programmes as part of our holistic approach to children's well-being.
Do you have some passions?
I am passionate about music. It has been my escape since I was 14. I listen and sing to music as a way of winding down and relaxing. I am also passionate about learning. Every year I try to set myself a challenge to learn something new, whether a language, a skill or a project.
What is that thing that the world doesn't know about you?
I think the world doesn't know a lot about me, and I am still learning a lot about myself. My close family and friends know more about me than others, but they will have different perspectives and experiences, so it's all relative.
Would you like to say something to Zimbabweans and Africans in general?
Keep supporting and uplifting one another. We are one people and there should be no competition or quarrel between us. Remember the quote that   says the grass is greener where you water it, so we should focus on things that really matter to help grow.