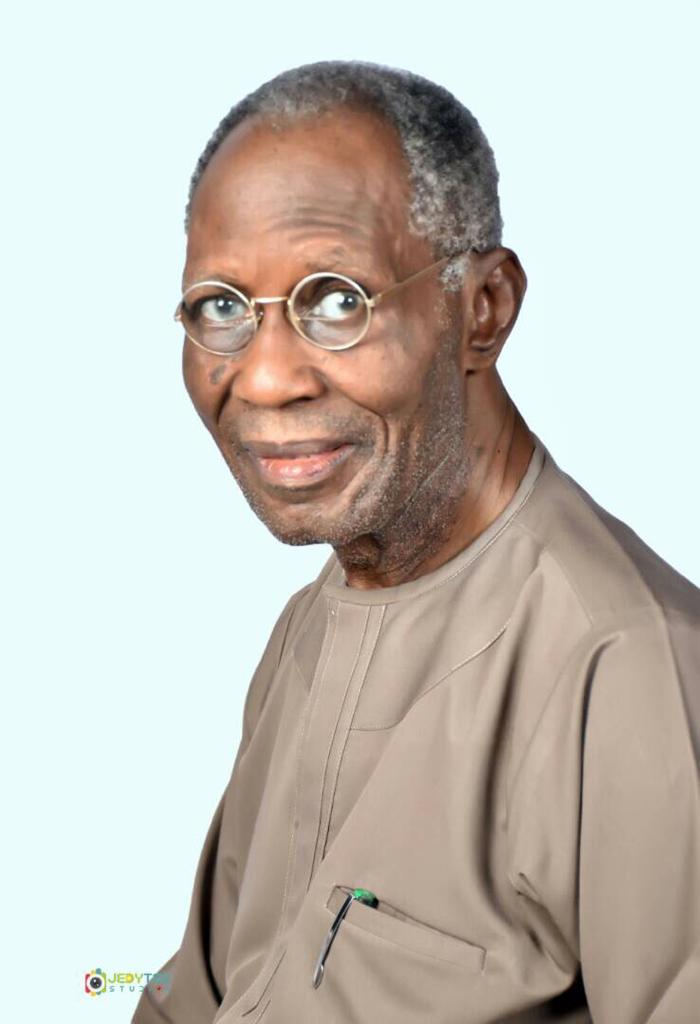 Ambassador Albert Gbolahan  Omotayo, served as Nigeria's High Commissioner to Mozambique with concurrent  accreditation  to Madagascar  and Mauritius from 1999 to 2003. Omotayo who is the President of Sundaben Life Adjustment Consultants, Nigeria had the privilege of working with former President Olusegun Obasanjo as his Private Secretary when he was the Federal Commissioner for Works in the 70s and later as the Head of State after the Colonel Dimka coup that led to the death of the then Head of State, General Murtala Muhammed in February, 1976. The former High Commissioner revealed to Green Savannah Diplomatic Cable that after Dimka's coup, Obasanjo instructed him and his Aide-de-camp (ADC) to get a truck to take his personal belongings to Abeokuta because of his disappointment with the motive of the coup as revealed by some alleged documents found in Dimka's house. He disclosed that Obasanjo never wanted to be the Head of State, but his colleagues insisted that he had to step into late Murtala's shoes. In this exclusive interview with Sunday Oyinloye, Publisher, Green Savannah Diplomatic Cable, Ambassador Omotayo says Nigeria needs leaders who are ready to lay down their lives in order to move the country forward.
Excerpts:
You worked with former President Olusegun Obasanjo as his Private Secretary when he was the Federal Commissioner for Works, would you like to share your experience?
It was a normal posting within the civil service. Before I was posted to work with the Federal Commissioner for Works( Obasanjo), I had been on some other schedules, so there wasn't any significant difference except that I worked more with him than any other principal officer in the ministry.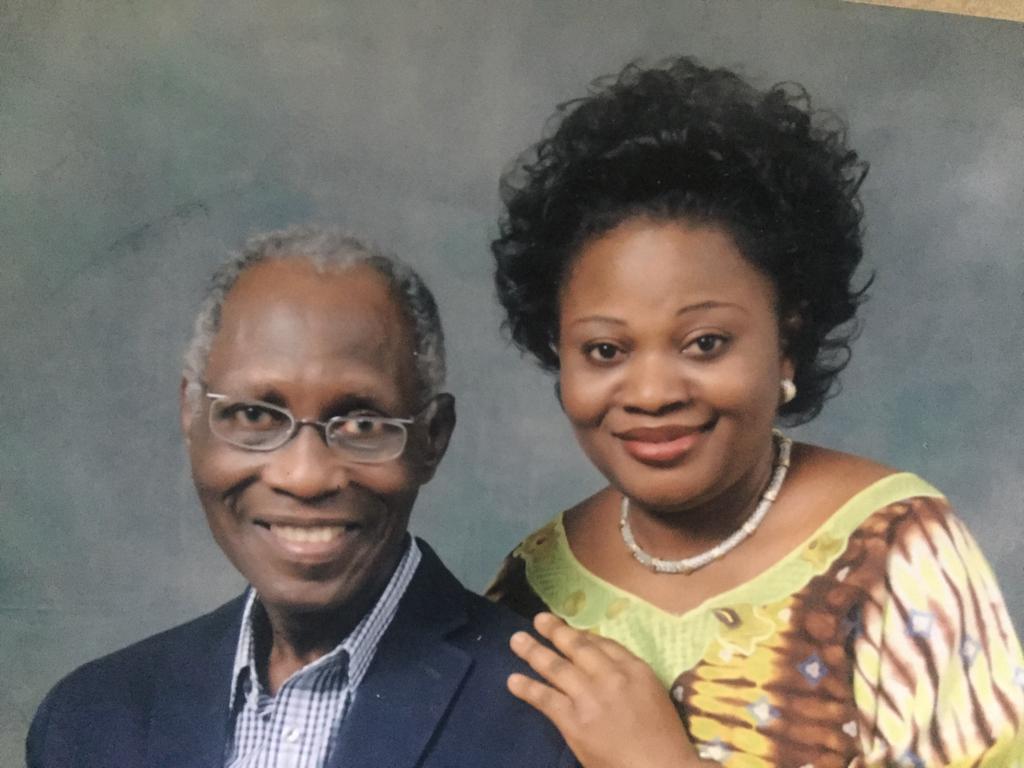 Was it the same experience when Obasanjo became the Head of State?
When he was the Federal Commissioner for Works and we were on a tour of Federal projects, which involved travelling round the whole country, I think on second to the last tour, we came back and the following morning, I was going to him only to learn that had been a coup. As a result of that coup, he was appointed Chief of Staff Supreme Headquarters. Gowon was out of the country when the coup took place. Somehow, I think General Obasanjo enjoyed my work. He specifically sent for me to join him at Supreme Headquarters. I was his Private Secretary and then a few months later, there was another coup that brought him to the headship of the nation and he became the Commander-in-Chief of the Armed Forces. He also asked me to follow him because he liked my work. By nature and by training, whatever, I handle, I believe in speed and thoroughness.  Any time we traveled and came back, by the following morning, I would have written my minutes, regardless of the time we returned the previous day. That time, I was a socialist. It used to amaze him that a young man like me would be talking about socialism when my mates would be discussing about building houses and wealth acquisition.  He liked listening to me because of the academic content of my views. He just believed that I was a brilliant person but very unrealistic in matters of politics. In his relationship with me, he seems to elevate me higher than being just a Private Secretary. He condescended to treating me like a friend and there was nothing that we didn't discuss together. I really enjoyed working with him, particularly, I love his humility.  I thank God for the opportunity of working with the former President and opportunity to make contributions to many policies of the Federal Government at that time.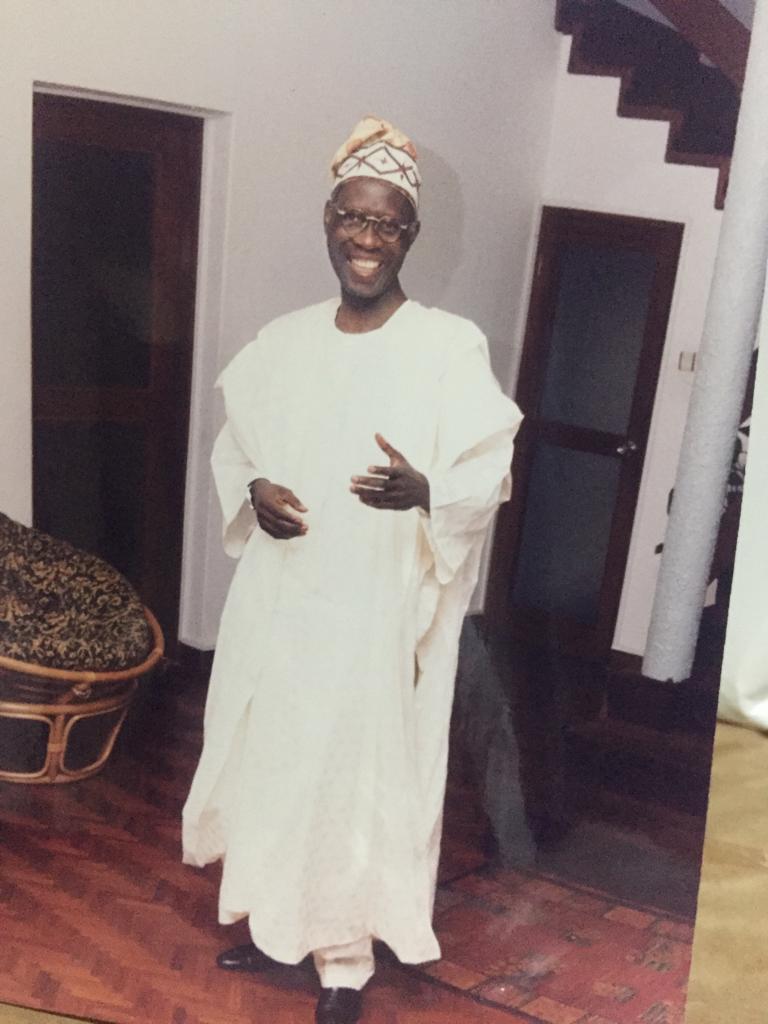 What does it take to be a Private Secretary to the Head of State at that time?
Within the civil service structure at that time, the highest civil service officer in the State House was the Principal Secretary. Then there was a Principal Private Secretary and the Private Secretary. The Principal Secretary and the Principal Private Secretary were in the old State House at Onikan, Marina. But I was in Dodan Barracks with the Commander-in-Chief. So of the three of us, I was the closest to him.  My office was on the same floor with General Obasanjo and his confidential secretary. So we had close official interaction. Whenever people complained about high prices, he would ask me to travel by road from to Lagos to Abeokuta, Ibadan and sometimes as far as Ilorin to interview people and know how they feel and find out the prices of commodities and then report back to him. That was to give him knowledge of what the common people were experiencing.
 The name, Obasanjo means different thing to different people. Some see the former President as one of the most reliable leaders that Nigeria has ever produced, while some see him as one of the architects of the current challenges in Nigeria. Haven worked with him before he became the Head of State and later as the Head of State what kind of a person is he?
Usually, I refer to him as oga (boss). Oga is an extremely brilliant person. Secondly, he has a wide network of contacts. As the Head of State, if he wanted to know anything about economy, politics, engineering, health and other fields, he had an informal way of getting adequate information to feel the pulse of the masses so that he can be on the same page with the people. This is something not many people know about him. In those days, if there was a legal problem, he would send me to people like Chief Rotimi Williams and other high ranking lawyers in the country. He would hold informal meetings with them. And the way he would start is "Please, I didn't call you here to tell me what I want to hear, tell me the truth about anything I ask you". He has sent me to NEPA before, not to any management staff, but the junior ones. He would seat them down and, discuss with them so that he could know the challenges they are facing. People can say anything about him. There are three categories of people who talk about Obasanjo. There are people who just don't like him because his actions or policies at one time or the other didn't favour them. The second category is those who talk about him without knowledge. The third category is those who know him. I can claim to know him. As far as his office is concerned and even some of his private life, I think I can say something about him. I don't think that any Nigerian Head of State has done more than him. He approaches his work with Nigeria first. For him, it is not about Yoruba, Hausa or Igbo, or Christian –Muslim. Again that is why some people don't like him. Because sometimes he takes decisions that appear to favour the opposite people but that doesn't bother him. His concern is what will benefit Nigeria at that particular point in time. His priority is the interest of Nigeria. And if you see some of the people that have run into trouble with him, they are sometimes people who were close to him like late Chief Sunday Afolabi. Afolabi was his senior at school. Afolabi was also the person who invited him to join PDP, but when he ran into trouble, he didn't spare him. He didn't try to shield him. There are other close associates of him who had similar experience. People don't appreciate this part of him. Some people would think because they know him they can misbehave, but he is not that sort of a person that will want to shield you when you do something wrong. If you misbehave you will face the music. So I really enjoyed working with him.
Could you remember your memorable moments with him and times he was angry with you?
I can't remember when he was angry with me but there were moments like that. Of course, I am not a perfect man and bound to make mistakes. There were memorable moments. When Dimka coup took place, he was second in command to General Murtala Mohammed.  It was obvious that he would take over when Murtala was killed but he said no that he didn't want to be the Head of State and his colleagues had to force him. The point I am making is that he is not an opportunist.
He didn't want to be the Head of State, why?
No he didn't. In fact, he had told me and his ADC to look for a vehicle to take his personal belongings to Abeokuta, that he was tired.
What made him to be tired?
After the coup, Dimka's house was searched and when he saw what Dimka wrote, he shed tears. He said so a country that he fought for that blood was shed and it was only God that saved him and many others someone could still plan such a thing. He said so this type of man would have been the Head of State if the coup had been successful.  At that point he said he just wanted to go home  that he was not interested in being  the  Head of State, but his colleagues said he was joking that he had to be the  Head of State. When the pressure was too much, he accepted.
 Reading through your CV, I noticed that as a civil servant you never worked at the Ministry of Foreign Affairs before you were appointed Ambassador. Does it have to do with your relationship with Obasanjo?
Certainly, you are right, because if I didn't work with him, he wouldn't have known my qualities.  When I was appointed, Mozambique was just coming out of their war of independence and in any case, he knew that I was a protagonist of socialism. He even believed that I was a Marxist. He didn't think I would fit well in capitalist countries like Canada, United Kingdom, so he thought since Mozambique was just coming out of war of independence, I would be useful there. He just remembered me and appointed me as an Ambassador. We didn't talk about it. Two days after the announcement was made, I never knew. Somebody asked me; precisely Dr. Cole and I said no, I wasn't aware. He asked whether the President didn't tell me and I said no. He said in any case, you have been nominated. That was how I found out. When I went to meet President Obasanjo, he didn't say anything. Immediately he saw me, he was just laughing. When the postings were done,  and I went to see the Permanent Secretary Foreign Affairs who happened to be my classmate at the University of Lagos, he said Omotayo, you and this your socialism, you are going to Mozambique , you will go and practice all the socialism you know there.
You are an author. One of your books is Olusegun Obasanjo: passing the torch. What was the motivation?
Up till now, I still hold the view that the reason why we have not moved forward as we should is because we consciously try to destroy our past. And as I put it in that book, anybody who doesn't know where he's coming from will not have a well-defined destination. We had so many illustrious people in Nigeria. If you go to town and you begin to ask, who is Obafemi Awolowo?  if you ask 100 people, you will be very lucky to get 10 who can say something about him. If you look at Europe and America they read everything about their political heroes to see where they made mistakes and where they did well. But in Nigeria, we have no past. When Obasanjo was leavening in 1979, something that has never happened before took place. The whole of the OAU wrote him a letter. I reproduced the letter in the book. There is no Nigerian Head of State that has been as busy as Obasanjo after office. He is making contributions to the development of not only Nigeria and Africa, but the whole world. There is  no country in the world today whether America , China, United Kingdom or others that will want to do something about Nigeria or Africa that won't first ask Obasanjo, but many Nigerians are not interested about that. Look at Awolowo, first television station in Africa, first stadium, first in many things, but who is interested? Obasanjo has many achievements   to his credit. This is a man who came from nowhere but through dint of hard work, he is what he is today.  I asked  myself, why can't we present him to our upcoming youths? Everybody has one form of talent or the other. Look at Fela Anikulapo Kuti, he did so well in his career. I am happy that his children have followed suit. For politics, unfortunately it's not like that. You have Obasanjo's son in the Army, but how many of them are in politics? Again, how many of the people Obasanjo mentored are interested in politics? , so the point for me is to not to turn him to a tin god, but to just show that this is somebody Nigerian youths can emulate.
Your firm, Sundaben Life Adjustment Consultant offers professional intervention against leadership and relationship failure; do you see leadership as a major challenge in Nigeria?
Yes it is. It is not so much the fault of individuals that have been leaders in this country and failed. Our extended family system has its own good side but it doesn't work well when you talk of governance.  For example, there was a Head of State, I won't mention his name. He didn't do well but why? He is extremely generous, the extended family as we practice it in Nigeria, everybody is your brother, so when somebody misbehaves he will run to you. If he cannot reach you, there will be somebody in your community that he can run to and before you know what is happening, you would have compromised. When I was in Mozambique, my son's friend came and needed an attestation for American Embassy. The consular officer was my very good friend and I just took it for granted, so I asked my consular officer to write the attestation letter and send all the documents. But he was denied visa. I called my friend Michael, I said why?  He told me that it couldn't go through and gave me reasons. But a Nigerian would probably have said he is my friend let me help him. So we need leaders that will be ready to die for the country for the sake of doing the right thing because if you try to do the right thing you won't have friends, but you must be prepared to weather it as a leader. In our culture, if you are a President and you complete your tenure without having a house and sufficient investments, people might even criticize you in the newspapers. Therefore, there has to be a paradigm shift in our concept of leadership. Look at some of these Asian countries, their leaders don't have houses, they don't buy jets. They consider public office as sufficient honour and they want to leave legacies. But the legacy some of our leaders want to leave is legacy of corruption. This is the problem we have with leadership in this country.
You served as Nigeria's High Commissioner to Mozambique and other countries. How would you react to the issue of xenophobic attack in South Africa and how can it be checked?
It is a little bit difficult and complex. It is not as easy as it appears.  Culturally, Nigerians and South Africans are at opposite posts. An average South African is slightly docile, he is on to enjoyment, but an average Nigerian is a survivalist. By all means, he must survive and that involves a lot of things, the good, the bad and the ugly.  When I was in Mozambique, there were Nigerians that behaved badly; there were also Nigerians that were just workaholics. Let me reveal something to you. I toured the whole West Africa before I went to Mozambique.  If a Nigerian gets to any West African country with ordinary singlet, in a year's time, go and check him again, he would have become something else positively. Let's go back to South Africa. This is just an example. In South Africa, the poor will want to buy something and go to Shoprite. A Nigerian living there will not do that. If a Nigerian is selling matches for example, and a South African is also selling matches, the South African will be selling at the level of Shoprite while the Nigerian will tie the sticks together and begin to sell, and before you know what is happening, he will have many customers from people who cannot afford the cost of the matches in boxes. South Africans like leisure. Many times, when they are supposed to be working, they are at the beaches. Nigerians are not interested in leisure. Leisure to them is back in Nigeria. While they are there, it is work and work.  Now ,there is recession all over the world, but because the Nigerian needs money,  what the South Africa will be putting legal scale to charge, the Nigerian  will charge much less and get more jobs. Then the South African will look at him and say he has taken all the jobs. Yes, there are bad Nigerians in South Africa, but there are lots and lots of honest Nigerians doing genuine businesses. So, what I think the South African government should do is to get its law enforcement agents to go after only foreigners doing illegal business. People should not take laws into their hands by practicing jungle justice. It is also wrong to classify all Nigerians or all foreigners as criminals. What they don't know is that it doesn't solve their problems. The works that foreigners are doing in South Africa is within their economy, it improves their economy. If all those foreigners leave South Africa, the country will be in serious trouble. But that they don't understand.
You have written about nine books. You are also a poet, though your background is Philosophy, how did you acquire writing skills?
I have always loved writing right from my secondary school days and I still continued when I was in the university. In fact, I used my writings to overthrow the Students Union Government at the University of Lagos in 1969. Every day, I was writing and through my writings, I was able to get the students together to overthrow the Students Union Government. I love writing.
Are you not worried that reading culture in Nigeria is not encouraging?
It is because of the ease with which people make money in Nigeria. Even in the universities, rather than study, students will just go and copy from the internet. They are not interested in knowledge, they want money. If it is possible to redirect our thinking, and I believe some worship centres are also guilty by teaching people that they can make it without working
What is that thing that the world does not know about Ambassador Omotayo?
I am an open person, I don't pretend.  I am plain, jovial, friendly and accommodating. All these are known to people who are close to me. Some of my friends after reading my books would say '' Your Excellency, you didn't even hold anything back". That is the kind of person I am