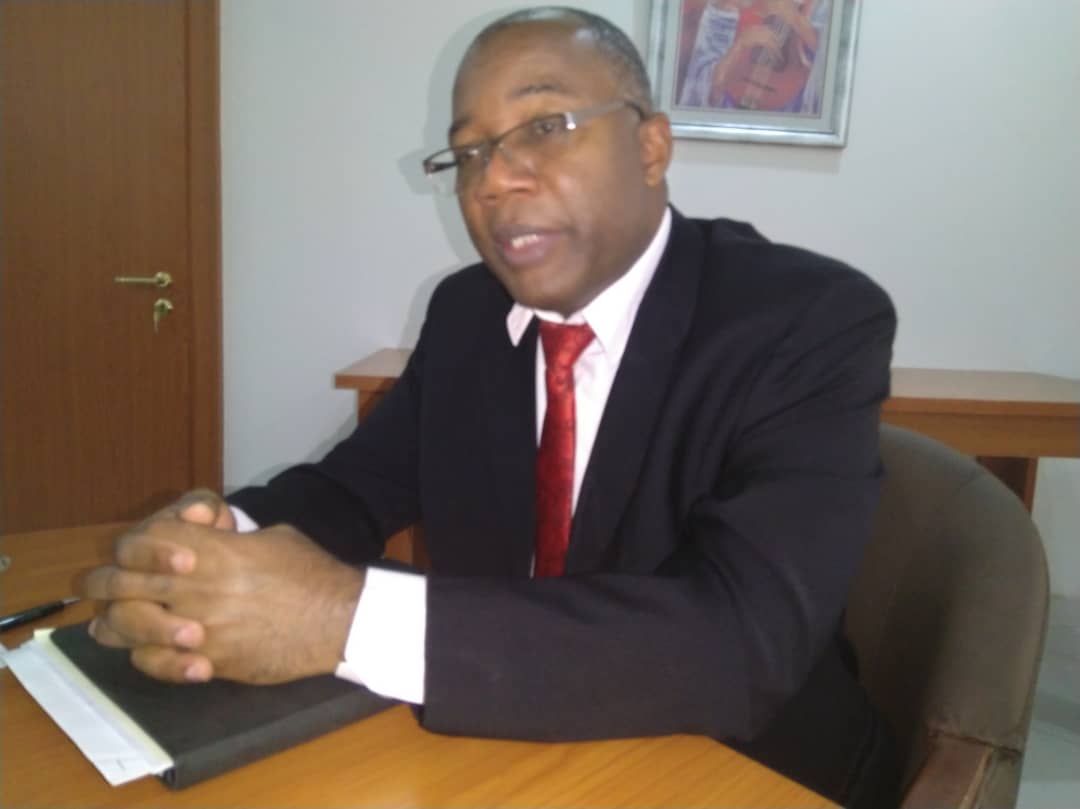 By April 2020, it will be 50 years since Nigeria and Jamaica established diplomatic relations. Jamaica's High Commissioner to Nigeria, Esmond Reid in an exclusive with Sunday Oyinloye, Publisher, Green Savannah Diplomatic Cable speaks extensively about why Jamaica and Nigeria relations should wax stronger, the tourism potentials of his country, the upcoming  Expo Jamaica 2020, the uniqueness of Jamaican Rum and coffee and other issues
Excerpts:
Exactly a year ago, you were announced as Jamaica's High Commissioner to Nigeria by your Foreign Minister, how has the journey been?
Thank you for coming to see us at the High Commission. It's hard to believe that a year has gone by already since my appointment. It's really an honour and privilege to be here in this capacity. Since I arrived in March 2019, it has been a very interesting and professionally rewarding experience. I have been very warmly received by people from different walks of life here in Nigeria and I have been very blessed to be able to engage with Jamaicans and other nationalities from all over the world.  Also, I have been able to engage with people in the public sector in different government agencies, with the Foreign Ministry of course and people from the private sector. We have had various exchanges on how we can try to improve relations between Jamaica and Nigeria. I have been learning a lot and I hope that over time, I will be able to speak some of the languages. You have so many languages in Nigeria. I want to be able to at least say hello in some languages.  I wish I could go to as many places as I could, of course, there are security challenges in some areas. However, I have visited some areas outside Abuja and it was very exciting visiting those places. I have also made very good contacts and engaged with Jamaicans in Abuja, Lagos, and Edo State; I am looking forward to deepening that in the rest of the time that I have in Nigeria.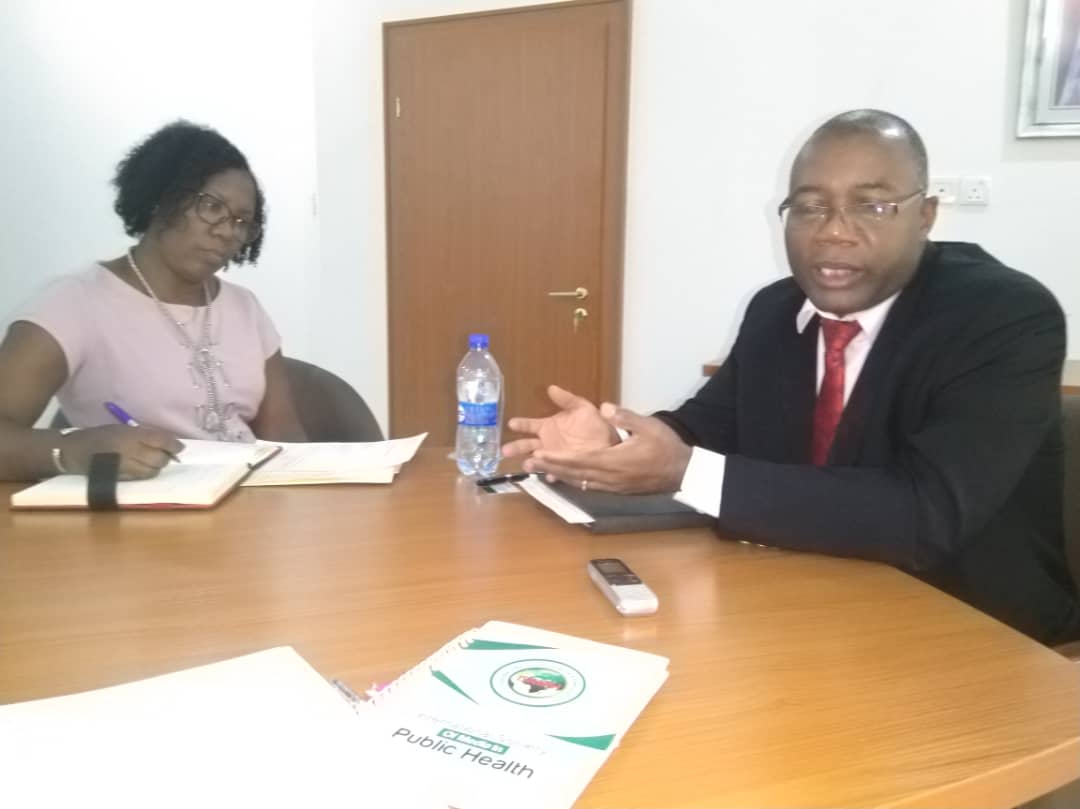 What are those things that strike you about Nigeria?
Nigeria is a very big country in terms of population compared to Jamaica which has just 2.8 million people; Nigeria has 201million people according to the United Nations. That is an amazing major element in terms of population size; of course, Nigeria is also very richly endowed with human and natural resources. The petroleum industry is very dominant here but there are many other areas of life like agriculture, minerals, and so many things. That is an important and interesting aspect of life in Nigeria. Jamaica itself is also very resource-rich and we have tried to diversify our economic base over the years, so there are many areas of cooperation. Of course, you know that Jamaica and Nigeria share strong historical bond because the history is that many nationals of West Africa were part of the Trans-Atlantic slave trade which is an unfortunate part of history but that is what has contributed to where we are today. Jamaica and Nigeria share many cultural traits, many orientations in terms of our development paths, so there are many similarities between the two countries. Every day one walks around you see people who sound similar to us, some of the foods in many ways are similar and there many things which I can easily identify with here from different perspectives, culturally, economically, socially and even politically because we also had British colonial rule.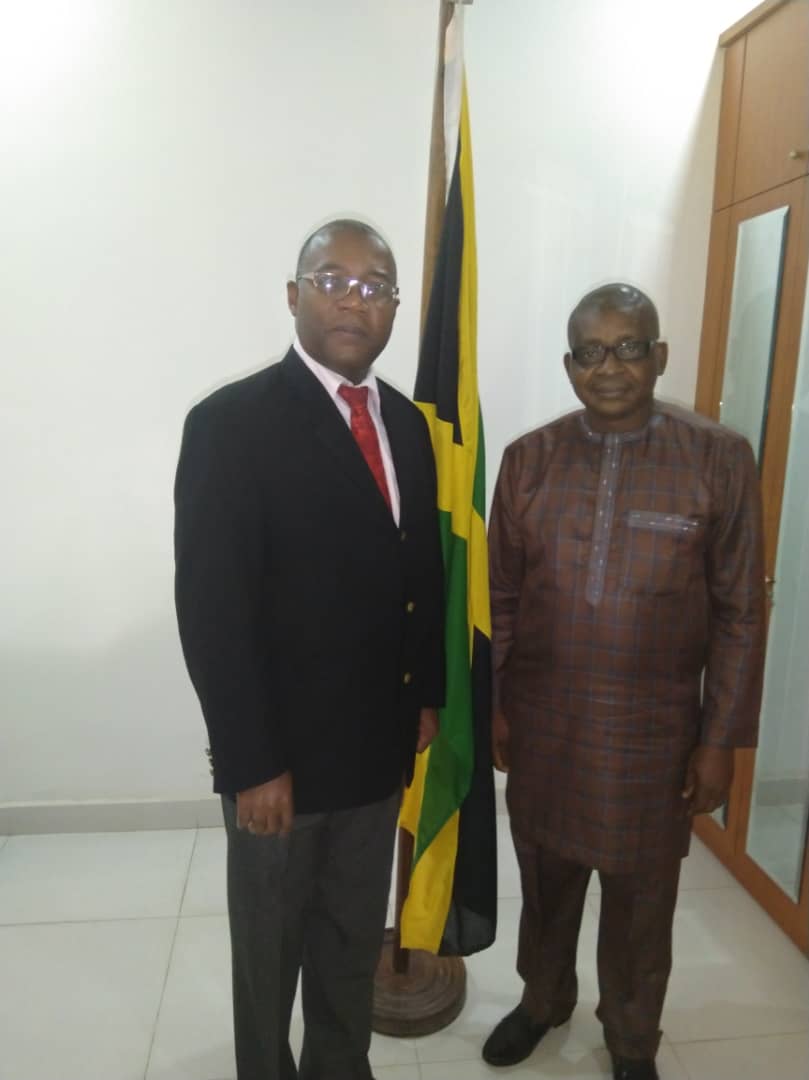 In terms of trade, in what areas is Jamaica cooperating with Nigeria, I mean specific sectors of the economy?
Our trade relations have fluctuated over the years and I certainly hope that going forward, we can see a strengthening of that. The balance of trade is in Nigeria's favour and it's a case Jamaica importing natural gas, whereas we are not really having significant export of goods to Nigeria and this is something we want to address going forward. Because of similarities between the two countries, we should be in a position to see more Jamaican goods and services coming to Nigeria. One of the constraints we believe is the fact that we do not have direct air connection between Nigeria and Jamaica. That is something which we hope can be addressed. This is what the private sector should be looking at, I mean how to bridge that gap because we are trading with many other countries where we also do not have direct air connections, but they are still able to find ways of trading with us. At times, they use intermediate points for shipment; therefore, direct air link is an area we want to push.  We have also been encouraging private sector and interest groups in Jamaica to consider Nigeria, West Africa and indeed Africa in general as a new market for enhanced trade. Let me also say that though  Jamaica is services-oriented, 70 percent of our GDP is in the area of services, but we still have various goods which we believe will be of interest to consumers here in Nigeria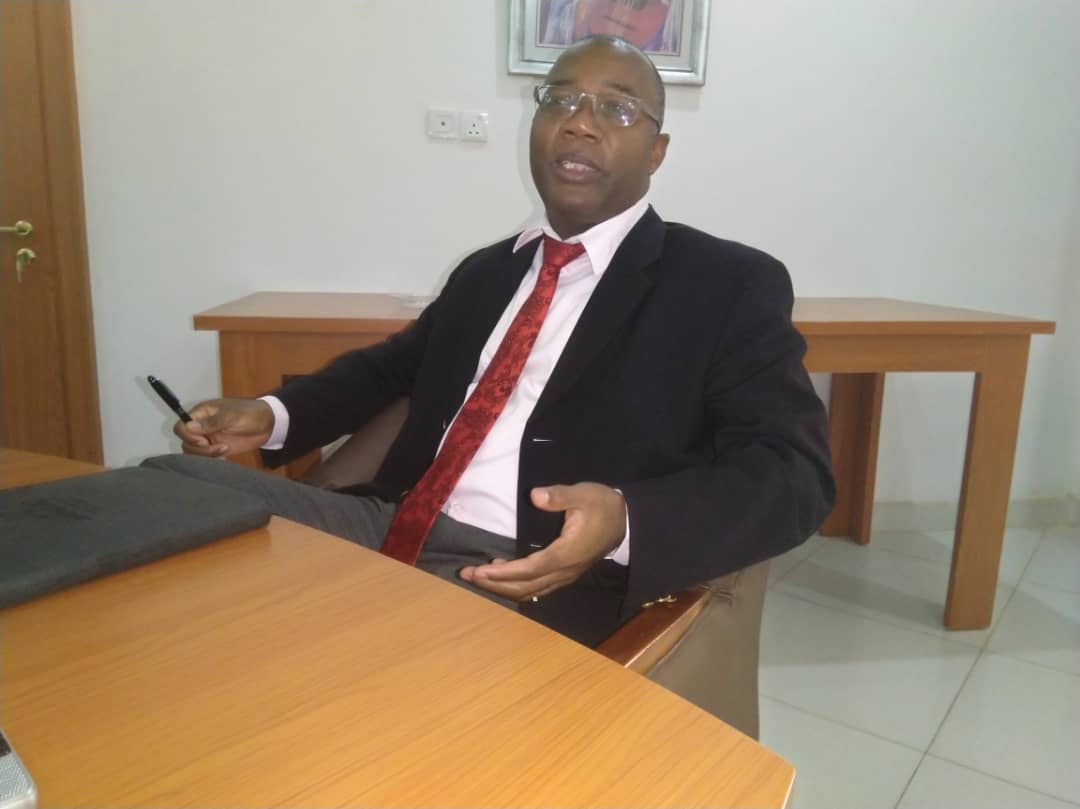 Would you want to mention some of those goods?
If you consider the area of processed foods, for example, we do a lot of spices which of course could be fused very easily with Nigerian cuisine and indeed West African cuisine.  We have minerals which are also of high quality. Limestone mining is something which has become important, which is used in so many areas, pharmaceutical industry, in medicine, and of course, it is used in construction and as you know, there are many constructions going on here in Nigeria. This is something entrepreneurs on both sides can have an appropriate way of collaborating and developing strong commercial returns. Bauxite and Alumina also form part of our productive base.  Our traditional agricultural products can also be of interest here in Nigeria. We are doing fish, we produce freshwater and marine-based aquatic products. We are also doing a lot in fashion industry and fabrics. We have a lot of designers who are using materials from all over the world to come up with creative outfits for both male and female which I am sure will make a very big impact in the Nigerian market. So it's a very diverse offer
Have you started to engage the private sector in Nigeria?
Yes I have been engaging the private sector. Last year, I went to the Abuja Expo and I have been talking to different entrepreneurs here. One of the things that they mentioned was the Jamaican coffee which is a very strong product. It is internationally renowned. I know Nigerians drink coffee, tea and various beverages and I believe our coffee will do very well here with the right marketing and promotion. I have had conversations with some local entrepreneurs on that. Also, our Rum is another big item which we believe will find a market here. I have noted that Nigerians are very much into spirits. Jamaica has the finest quality Rum in the world and we believe with the right promotion we can have strong presence here in Nigeria, so these are some of the conversations I have been having and I want to strengthen that. This year, Jamaica will have another big event.  Jamaica Manufacturers Association will be having their Trade Expo from 30th of April to the 3rd of May in Kingston and this is a great opportunity for Nigerian businesses to visit Jamaica to see in one location various products and services providers in the country. They will also have the opportunity to visit the manufacturers of different goods in their respective locations. We are here at the High Commission to share more information on the Expo and other business opportunities that are available in Jamaica.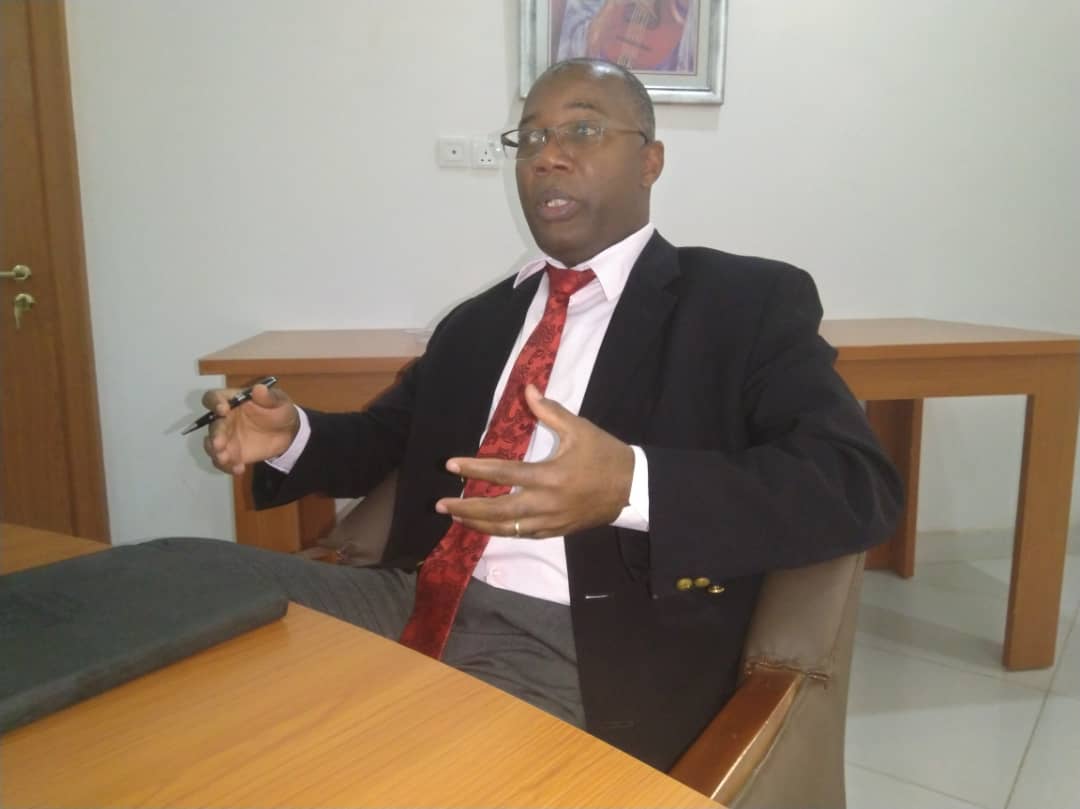 What segment of business or the society can attend the Expo?
The Expo is open to all business interest groups in areas I  highlighted earlier, cross-range of services, tourism being a dominant area but not exclusively, we  have medical services, we are doing management services, support services, financial services,  all of the mainstream services, we are very much actively engaged in them. We have educational services; there are Jamaican educational institutions that have formed partnerships with Nigerian institutions. That is one area we have been doing strong cooperation and we certainly want to strengthen that. At the government to government level, we have had an active cooperation programmes between Jamaica and Nigeria. There is the technical aid corps programme. Recently we had Nigerian master craftsmen who have gone to Jamaica to provide support in developing our craft industry which has worked very well.  We have had Nigerians who have gone as Nurses.  We also had recently Nigerian Dance Instructor who has provided very good support to our School of Dance. So, there is very active cooperation taking place at government to government level, therefore, this Expo will be a great opportunity for the private sector in Nigeria to make direct contact with their colleagues in Jamaica. We at the High Commission are here to facilitate that contact.
Hope visa will not be an issue for would-be participants, and how early are they expected to apply for their visas?
People can apply now, the earlier the better because sometimes, there are issues with documentation, so it's not always good to wait till the last minute. It's never too early to start now.
Talking specifically about the tourism sector in Jamaica which contributes to over 50 percent of the total foreign exchange of your country, what lessons can Nigeria learn from that considering the fact that there are many tourism sites in Nigeria?
We are very proud of the investments that have been made in our tourism sector. It is an industry that has evolved over many years and of course, we still have room to grow. We consider that we have made a significant strides in the sector and we are proud of the achievements that we  have made especially at the recognition that our country has gained globally. Obviously, we are always happy to share what we have learnt over the time and we are very open to sharing the experience with Nigerian government recognizing that we  believe that attention to quality is very important in maintaining good and sustainable tourism industry .We believe that partnerships are fundamental in the industry, so it's not only a matter of hoteliers doing their things, or the government coming up with a set of policies, it has to be a collaborative engagement, so public and private sector engagement is fundamental in terms of the policy framework that is put in place, in terms of the investments that is made in terms of infrastructure, that is an important aspect of the tourism product. We are naturally endowed with the sea, sun, and nice beaches at different points across the country, but with sustained investments in developing the infrastructure.  Obviously, Jamaica is one of several islands in the Caribbean with similar geographical layout, so you have to get away of adding value to enhancing your products and this is something that other countries like Nigeria can draw some inspirations from. Attention to quality, attention to infrastructural development to the sustainability of the partnerships both with domestic and external partners.  The policy framework is also very important in having a sustainable tourism industry. So it has to be integrated into the national policy development framework. That is fundamental element in the prospect for having tourism industry that is exciting and dynamic. You also have to be dynamic recognizing the fact that   we are having many changes globally. There are younger persons who want to travel but have different tastes just as you have old persons who want to travel but also have different tastes. You also have people coming from some countries where they have not been able to travel before for different reasons and now they want to see what global tourism offers, therefore, we have to be able to put in place things that will give them good experience. As I said earlier, we are very open to sharing our experiences with Nigerian entrepreneurs and Nigeria's tourism policymakers.
What would you be saying to Nigerians who would want to have their holidays outside this country?
I want to encourage everybody not just Nigerians but the world at large to consider the importance of having work-life balance for healthy development, healthy relationships and also for you to see and appreciate what the rest of the world is doing. So for Nigerians and other people globally, they should seize opportunities to experience other cultures other nationalities in their own settings. Yes you can interact with people on the social media,  but that  is not enough. I want Nigerians and other nationals to visit Jamaica to see what inspires our music, the food, our fashion, our athletes and all the achievements we have been able to demonstrate at different levels. In Jamaica, we are very much endowed with human and natural resources that are quite significant and so Nigerians coming to Jamaica will be able to see so many things. Our local dialects have many West Africa words. Nigerians will be surprised when they get to Jamaica to see some of the traits we share and that comes up in our tourism promotion. Our national motto is "Out of many one people" based on our population's multiracial roots that make up Jamaica. We have people from so many nationalities, but at the end, we are all Jamaicans, we are all pursuing the same goals, we are all integrated as communities, it's like a melting pot.
I want to ask you, what makes Jamaica unique from other countries in the world?
It's a combination of many things, but partly it has to do with our history, the fact that so many people came from different parts of the world for different reasons, some came voluntarily, some came by force but all those who came and decided to remain are the core Jamaicans who discovered a way of cooperating over time and sharing experience. In that mixing and merging of cultures and experiences, we have created a Jamaican experience which is unique. You have all these nationalities who are very happy to come together and work together, trying to build the country despite all the challenges of climate change, global economic shocks and other external things. We have found creative ways of addressing these challenges. We also practice and promote freedom of expression and freedom of association. We have a strong media landscape, we allow people to express themselves in print and electronic forms and also online platforms that people are engaged in, and this is contributing tremendously to greater awareness among the population.  These are some of the features that have contributed to the dynamic development of Jamaica. One key thing is that we are also not afraid of external engagements which have led to many Jamaicans travelling the world and some of them are doing great in countries where they settled. For instances, we have Jamaicans who have settled here in Nigeria for many years and have contributed to the development of the country in different ways. So we have a very dynamic Jamaicans in diaspora. We have policies in place to allow Jamaicans in diaspora to contribute to national development process. We are making use of their experiences, their ideas and their desire to contribute to national development at home and we have benefitted immensely from that.
What is your country doing to revamp the garment industry?
There was a point that we made significant impact in the garment industry. But there are stages to global production of textiles and various agreements that are in place governing textile production. Eventually it was no longer economically viable for manufacturers to produce textiles in Jamaica.  We eventually lost out on that aspect of the market. Over time, we have come to be very focused on producing textile in the context of niche market which is of course in the area of fashion because we cannot compete on the basis of our productivity of textile, we couldn't compete with the global players in the textile markets, so we have had to focus on where we believe we could have competitive advantage and that is obviously in the area of fashion. We have been using our creative talents to design Jamaican styles, Jamaican oriented fashion items using local materials and materials from elsewhere to create items that have global appeal.
What about your banana production?
This sector was fantastic in the past but has suffered in two particular ways. For many years, most of the bananas exported from Jamaica went to European Union but it later became a subject of trade dispute at the World Trade Organisation which was very protracted because there was competition between bananas from countries like Jamaica competing against Latin American bananas. The dispute went on for many years. We used to get preferential prices at the EU for the bananas we were exporting, but with the trade dispute, the preferential prices got eroded, so it became less commercially viable for a country like Jamaica to continue. The other fundamental aspect is that Jamaica is subject to the negative effects of climate change and banana is a crop which is very susceptible to climate change. For many years we have experienced hurricane within the Caribbean region. Each time you have hurricane it decimates the banana production including the shoots. It became very hard for producers to remain viable because the product kept deteriorating. The production of banana is largely for domestic consumption at the moment.
One cannot talk about Jamaica without a mention of Reggae brand of music which was very popular in Africa in the 70s and 80s, but it seems the music is graduation dying on the continent. Not many young ones are familiar with the brand of the music, what is Jamaica doing to keep Reggae alive?
I wouldn't say that Reggae is dying, Reggae never dies. It is impossible for Reggae to die because, it is dynamic. Reggae as you know is an aspect of Jamaica that is internationally recognized. I cannot think of anywhere in the world that has not been exposed to Reggae music and the famous Jamaican Icon, Bob Marley. I have never been anywhere in the world where I have not heard a reference to Bob Marley. As soon as you introduce yourself as a Jamaican, they will say you are from the land of Bob Marley. As I said Reggae is dynamic. In Africa here, it is being fused into other forms of music. Different Artists are borrowing from the traditional form of Reggae or utilizing some aspect of Reggae music. Recently, we had Jamaican Reggae artist, Mikayla Simpson ( Koffe) who had been nominated for Grammy Award visiting Nigeria. Other Reggae groups come to Africa for concerts. We recently had conversations with some promoters who want to bring Reggae artists to Nigeria to perform. We expect that this will increase. Reggae is like a movement to help individuals and groups to promote peace and harmony and to uplift themselves and their communities, especially the black communities around the world. Reggae speaks about love. We have seen Reggae evolving as art forms. Even Nigerian artists have been taking Reggae in their works.
Your Athletes have also been making waves in the world, what is the secret?
I said earlier that one of the key aspects of our global recognition is from the music. Then you have our food and the tourism industry.  And for a very small country, we are very proud of the impact we have made in the international sports and obviously the world has been treated to the exploits of our athletes. We have some of the finest sprinters on the planet earth.
You have not mentioned the secrets of your success?
It's a secret formula (laughter) you have to come to Jamaica to experience it. On a serious note, it's a combination of factors. It is through natural ability in many ways, but also you harness that natural ability. From the very early in Jamaica, children are exposed to sports and they are encouraged to engage in sports. And we have a very competitive and active school sports programmes which have gained international recognition. The annual boys and girl's schools championships in Jamaica have been attracting sports enthusiasts from around the world. The great Usain Bolt was recognized from his schoolboy days as a promising global star which he later became and there are many others like that, both male and female. It's a policy decision on the part of Jamaican government over the years that have guided and shaped sporting development among Jamaicans. We are also introducing new sports. We are a nation that produces global stars in sports.
By April, it will be  50 years since  Jamaica and Nigeria established diplomatic relations, what should the people expect?
This year marks the 50th Anniversary of the establishment of diplomatic relations between Jamaica and Nigeria. We formally established relations on the 29th of April 19, 1970, so, 50 years later, we are celebrating that anniversary in 2020. We are hoping that we will be able to undertake various activities to recognize this milestone because as I indicated, we have had strong cooperation in the area of health, energy, education and so on. We will be announcing projects and events that will hold here in Nigeria and in Jamaica to celebrate the milestone. I am encouraging people to be on the lookout.
Your  message to the business community and Nigerians in general?
My message to all Nigerians is that Jamaica is a friend; Jamaica is a willing partner to engage with you at different levels of economic, social, cultural and political development. We aspire like Nigeria to become global leaders in multiple sectors, especially based on our historical relationship and the bonds that we have. The same blood flows through Jamaicans and Nigerians and there is a lot that we can build on, that we can strengthen and we should see to in order to lift each other up as global players and global contributors to developing the welfare of each other and the welfare of the world at large.  I want to tell Nigerians that the next time they are thinking of holidays, they should place Jamaica at the top of their list. We are here at the High Commission in Abuja to provide whatever guidance and support they would need.  We are here as business partners. We are at an advantage to find potential areas of cooperation and we are here to share experiences to help Nigeria to expand its development path. Jamaica is small but dynamic and Nigeria is our friend.