The founder of Shammah Empowerment Global Health, Shammah Hart is a brave and talented woman who is never tired of giving back to the society. Born in Willemstad Curacao Netherlands Antilles, she has lived in the Netherlands for 30 years. The energetic lady is a mother five. She also caters for seven other children. Shammah does a lot of engagements for the community, from Christian activities to neighborhood development works. She is a Pastor, counselor, vitality coach, author, poet, singer, massage therapist and a life coach.
She speaks to Green Savannah Diplomatic Cable about her passion for humanity and other issues
Excerpts: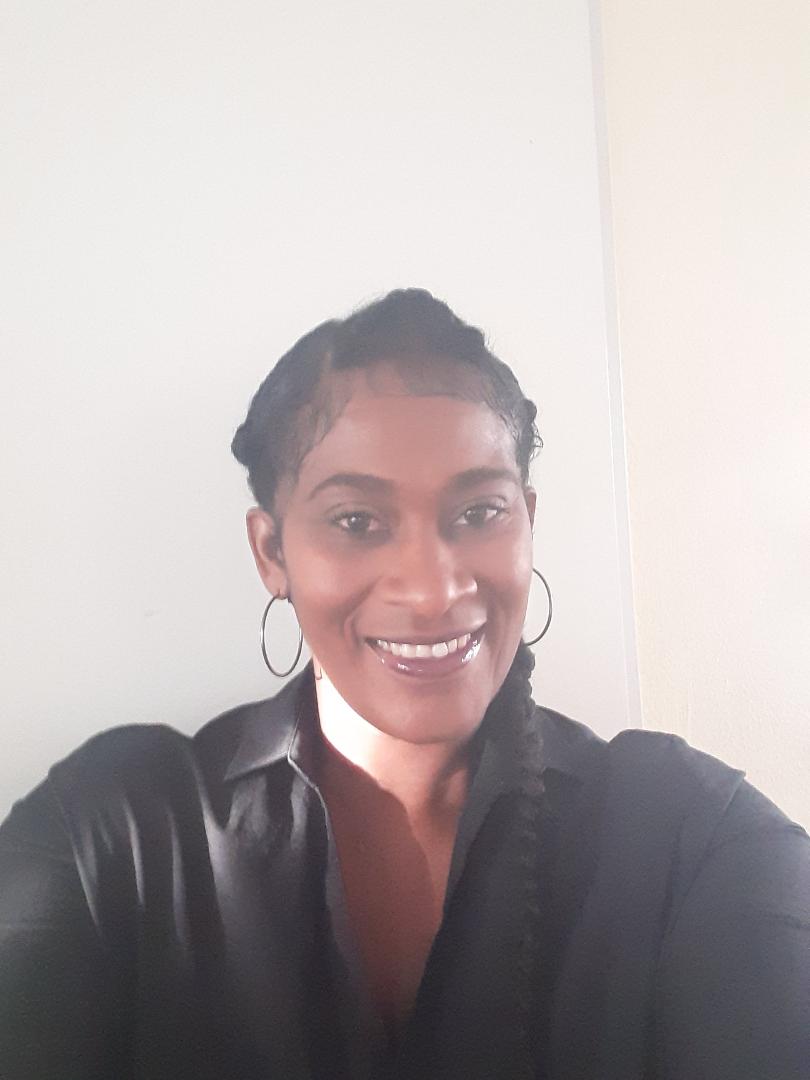 You are a woman of many parts, what was the inspiration?
It is a natural inspiration and also divine. I take pen and paper and just draw or write, from there, sentences keep flowing, that is talking about being an author. Writing makes me happy. I put my mind in anything I do. Talking about my calling as a Pastor, let me say that being  be a pastor should not just be a title, it should change your  way of thinking and the lifestyle of an individual. It is walking in the opposite of what you were used to, especially if they are things that would not glorify the name of God, telling people about the grace you have, from community to community and from one city to another. With that, you are drawing people to God. Going back to your question, I am a woman of many parts as you rightly put it because of the grace of God upon my life. I have my hands on many things. I believe that we need to use our skills well. The Lord said to Moses" what is that in your hand? ".  Moses used what he had for to accomplish his goals, the same way I am using my skills to make sure I give Caesar what is Caesar's and God what belongs to Him. I am happy and at peace for what I long to do, because your work must give you rest and peace.  As a child, I always had a pen and paper in my hand. My sister would say, "You are working again with pen and paper". Today, from that pen and paper, books are coming out.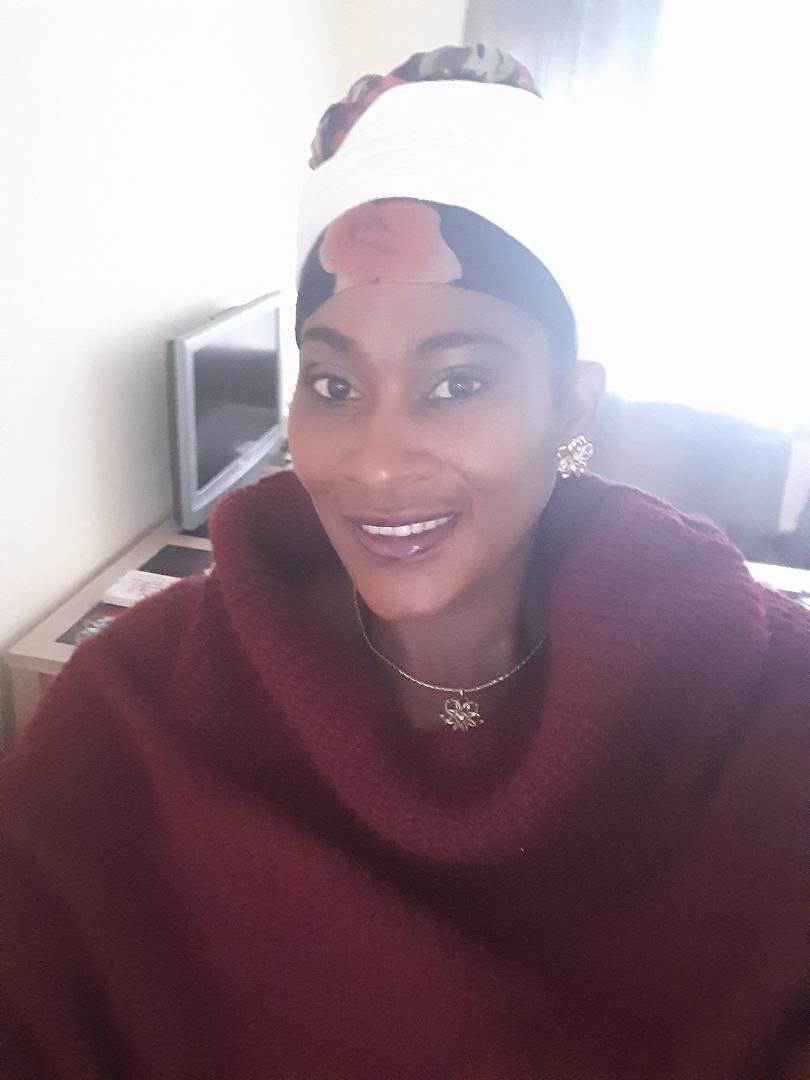 What is your foundation all about?
At Shammah Empowerment Global Heath foundation, we come together twice a month with the elderly people who get massage and chat about life events. For young people, we meet them last Thursday of the month. We talk to them about different life situations. We help them to get out of their difficult situations, be it financial or social challenges. We bring them together and engage them with activities like coaching, music, food and drinks and other things that could lift their spirits, make them happy and be useful to themselves and the society. Many of these youths are faced with debt burdens from their studies. Some have experienced or are experiencing different forms of abuse. We believe we can make an impact in the lives of these youths with good working relationship with other organisations.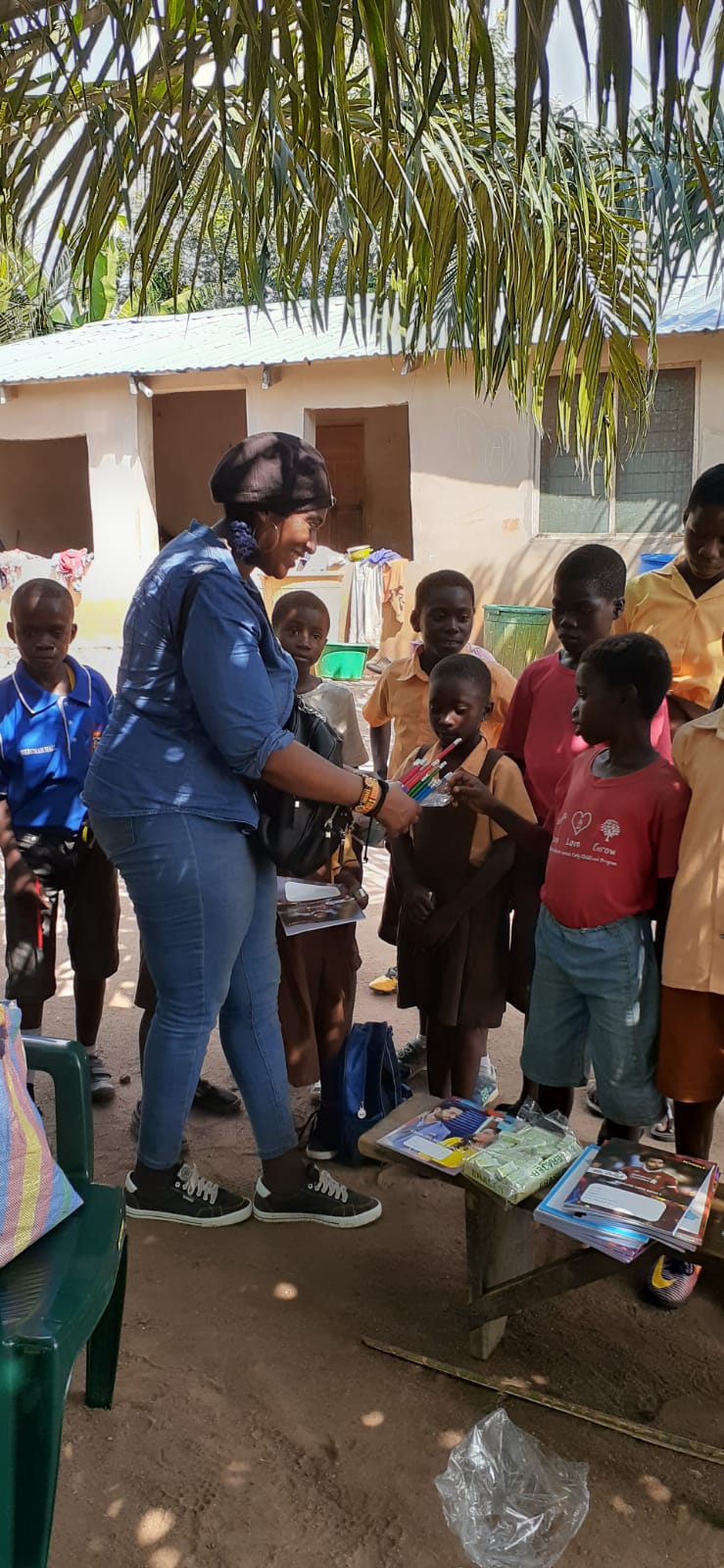 You travelled to Ghana in November last year which was your first trip to Africa, what was your experience like?
My trip to Ghana was a divine assignment. The divine assignment is "go help the orphans". We found 40 kids who were really in need, so Shammah Empowerment Global Health reached out to friends for their hands to support the kids to go to school, and that was it. Ghana is a nice country. The people are nice, accommodating and hard-working. It was a nice and fruitful experience. Also during the trip, I was able to talk to women on menopause health, violence against women, love in marriage as well as the value of women. My plan is to make it a yearly event.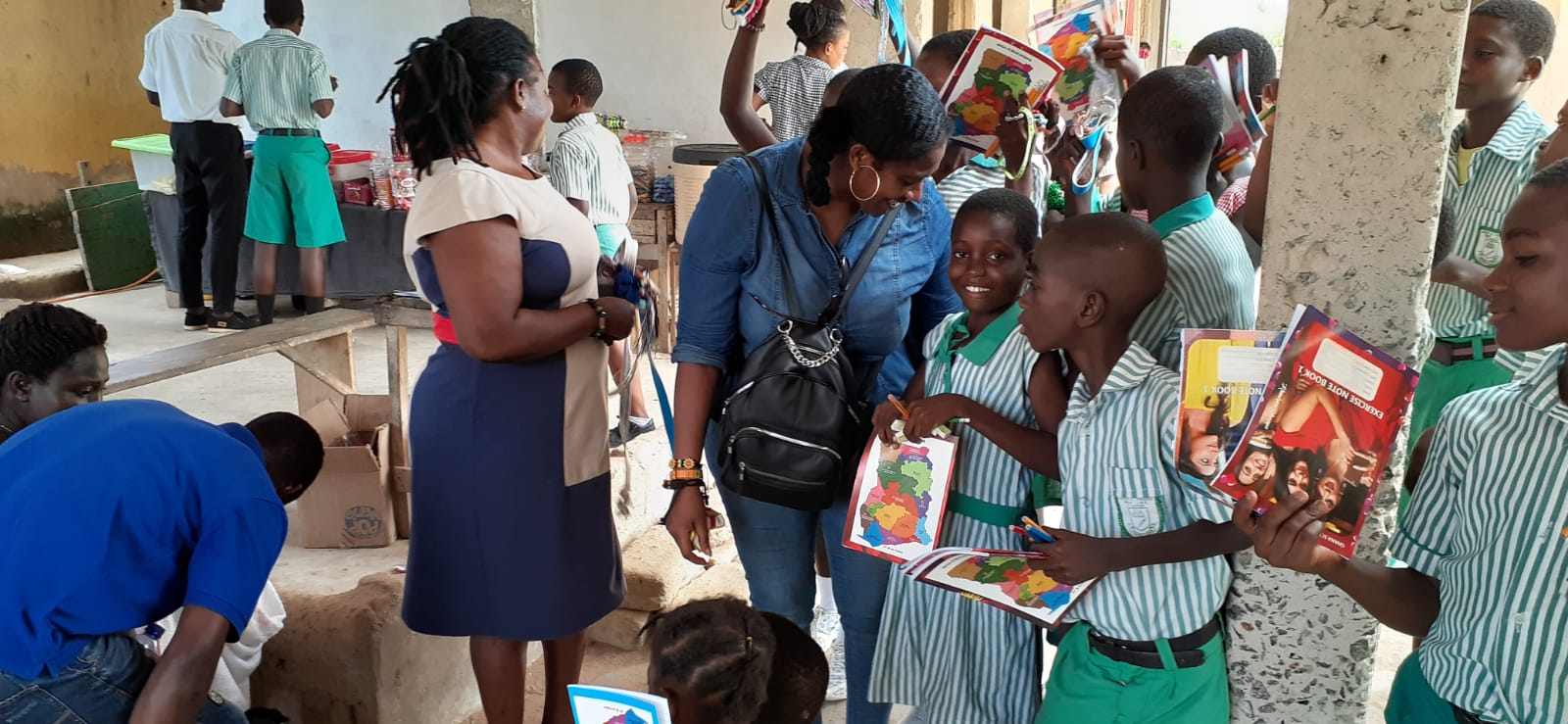 What is your advice to African women?
They should always love. They should continually update their knowledge and they should seek for information on what constitutes abuse and always stand on what they believe in.
How do you relax?
Wao.  Relaxation is a big word for me. I believe that eating, drinking and exercise bring some kind of peace to the body. I walk beside the waters and that gives me new energy. Feeding the need of your body is the best thing we can do in life.
What are you working on at the moment?
We are concentrating on how to intervene on issue of domestic violence and other forms of abuse relating to the family
Do you get distractions from men?
No. I am focused on my spiritual calling and other things I do. Rather than distracting, men have been helping in some of the things we do without expecting any kind of favour in return.