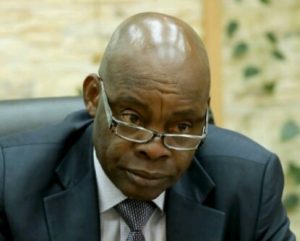 By Sunday Oyinloye
The Director General and Chief Executive of Nigeria National Accreditation System (NiNAS), Celestine O. Okanya has been elected as the Chairman of Pan African Quality Infrastructure (PAQI) PAQI is the African Union Joint Committee on Quality Infrastructure.
Celestine is also the President of ECOWAS Regional Accreditation System overseeing the implementation of a harmonized system of accreditation of conformity assessment bodies
PAQI was officially inaugurated on the 30th of August 2013 by the Director for Trade and Industry, African Union Commission, where members comprising of the African Accreditation Cooperation (AFRAC), the Intra-Africa Metrology System (AFRIMETS), the African Electro-technical Standardisation Commission (AFSEC) and the African Organisation for Standardisation (ARSO) formalized their cooperation by signing a Memorandum of Understanding.
The mission of PAQI is to strengthen the regional and global competitiveness of Africa's goods and services and contribute towards an improved quality of life for the African people through prudent use of standards, measurements, conformity assessment and accreditation.
PAQI will be very instrumental to defining the conformity assessments, harmonized standards and metrological traceability of traded goods and services in implementation of the Africa Continental Free Trade Agreement.
One of the ways PAQI strive to achieve its mission is through the development and implementation of African policies on Standards, Measurement, Conformity Assessment and Accreditation that supports the realization of Africa's Economic integration and environmental sustainability.
In a Press Release made available to Green Savannah Diplomatic Cable by Head, ICT & Media of NiNAS , Joshua Jegede, before now, Celestine had served in Nigerian Army, Academia, and led a couple of Non-Governmental Organizations in Nigeria and United States.
According to Jegede, NiNAS is confident that Celestine will make remarkable impact in this new assignment.