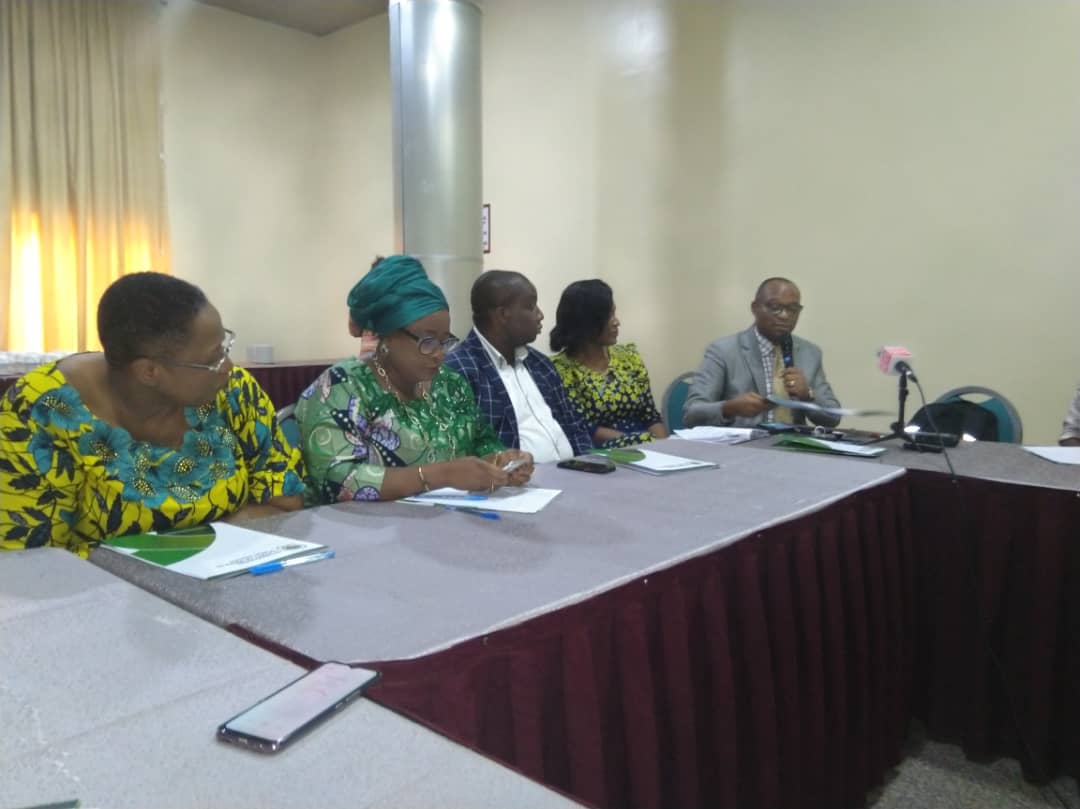 By Sunday Oyinloye
Concerned about health challenges faced by Nigerian women especially the vulnerable ones, a Non-Governmental Organisation in the country, International Society of Media in Public Health(ISMPH) has made case for more attention on the health of Nigerian women even as the organization says doing so would impact positively on the nation's economy.
ISMPH which has consistently been advocating for better health for vulnerable Nigerians especially women and children on Tuesday in Abuja brought together Journalists and Health Practitioners to chat a way forward on how best to address the challenges faced by Nigerian women in assessing healthcare and their overall wellbeing. The parley was also to further build the capacity of Health Correspondents in commemoration of the of the International Women's Month.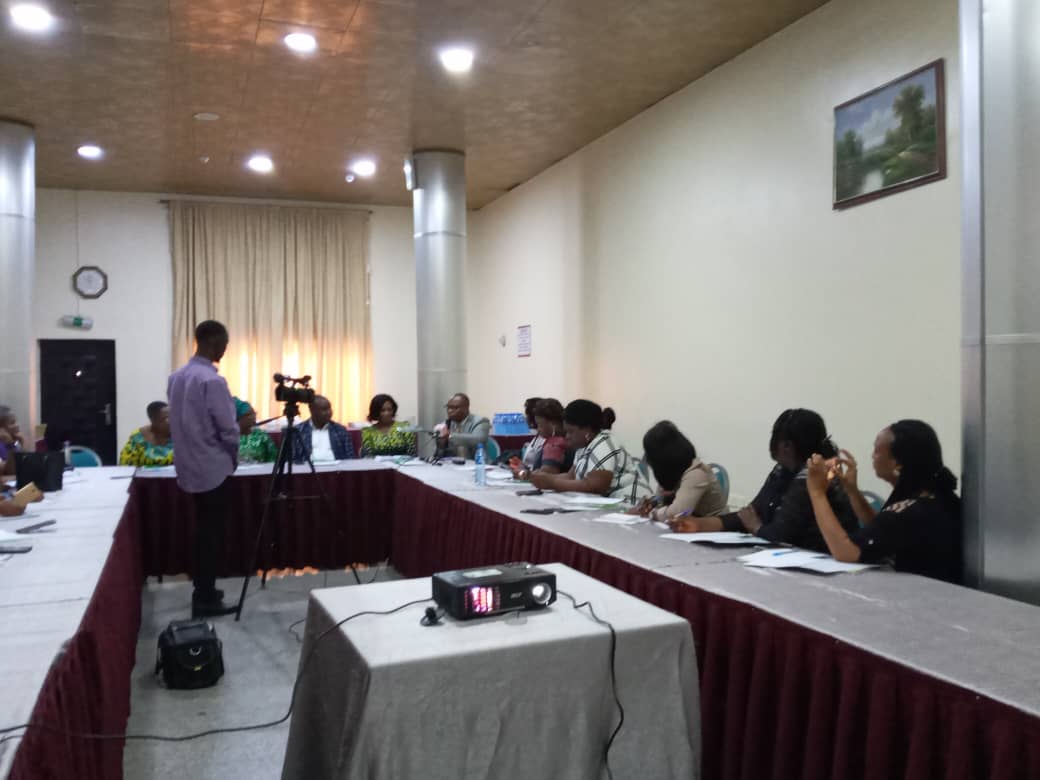 Speaking at the event on the theme: "Advancing women's health as an investment for development; the role the media" Dr Ejike Orji recounted how the media was instrumental to the establishment of Midwives Service Scheme in Nigeria. He said the media was also instrumental to the passage of the National Health Act which gave birth to Basic Health Care Provision Fund. The medical practitioner reminded Journalists that they are at a vantage point to draw the attention of policy makers and the political class to the challenges faced by women before, during and after delivery as well as other issues that have to do with their overall wellbeing.
A Gynecologist Dr. Moses Fashe on his part stressed the importance of investing on healthcare of women whom he noted are prone to diseases more than men. Fashe said that Nigerian women are not getting all the attention they ought to be getting considering the health challenges they face. He disclosed that many women still patronize traditional birth attendants and many don't attend antenatal clinics. He commended ISMPH for celebrating women and drawing attention to their health challenges.
Also speaking at the event, a Behavioural Health Specialist, Dr. Ada Ikeako said women should be given opportunities in leadership considering their numbers and the impact they could make on the economy. Ada who lamented the disparity in treating mental health between women and men disclosed that women deserve better deal. While noting that that women have greater role to play in attaining peace in the society, the Behavioural Health Specialist called on all stakeholders to address financial difficulty, unemployment and other risk factors that are limiting the health of Nigerian women.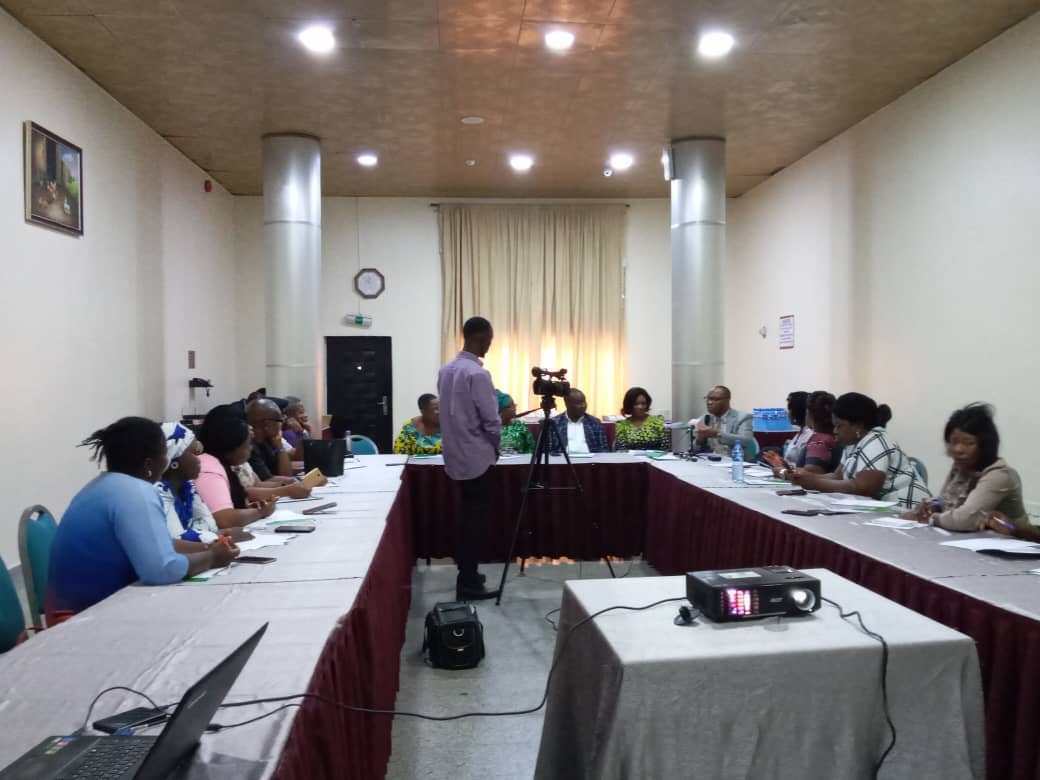 Sharing her practical experience with pregnant women in different parts of the country, Dr. Frances Ilika revealed that some of them do not patronize hospitals for antenatal care due to financial constraints which she noted is dangerous for the health of the woman. She shared some true life stories of how some women almost lost their lives at delivery due to cultural and religious beliefs stressing that it is not acceptable for any woman to die during child birth. The Technical Director with Health Policy Plus believes that the media has a great role to play in advocating for better health facilities and for more resources to be allocated to the health sector. According to her, all religious and cultural beliefs that might put the health of women in danger must be done away with. She also spoke about the importance of family planning against the background of uncontrolled births by some poor women.
The Executive Director of ISMPH, Mrs. Moji Makanjuola said the month of March has been dedicated to focus on women; their strides, theirs challenges, adding that the event was put together by her organisation to give back to the society and also use the media to impact positively on the health of women.
Her words '' for us at ISMPH since we are about health and promoting health, we decided to advance the promotion of women's health. Often times women's issues are not been seen as so important but the month of March provides a platform where we can actually dissect women's needs and challenges."
According to Moji, Health is a big issue with women, the peculiarities that they have adding "emphasis has been on reproductive health, yes that is good but that is not it all, we have peculiarity of health needs which supersede that of men and these days with non-communicable diseases taking its toll on us as a people, we know that more and more women are coming down.
" That woman that is rapped has a health need, she might end up with STI, she might end up being pregnant and she's traumatized and some of them end up in psychiatric homes, unfortunately, not many of these psychiatric homes are available."
The Executive Director explains further" we are looking at women that are addicted to drugs, we used to think that it is a thing for men but more women today are getting addicted to drugs, so where do they get rehabilitation?. Often times, women that have peculiar diseases like depression don't get the support that men get; they are stigmatized, so we just thought that we need to bring all these to fore. A woman who is raped should not be stigmatized but should be one that the community and the society will have sympathy for and be able to integrate in good time."
Moji disclosed that a lot of women cannot afford the cost of treatment for their ailments when the need arises "because most of us do out of pocket, but how many women are so empowered to do out of pocket, so we still have big poverty over the face of women in the country and as long as there is no improvement, that means more and more women will die, so we are in an era where women's health becomes an investment, we are talking to human capital development and we are not looking at the peculiar health needs of the women, it means we are not serious as a nation"
She revealed that her NGO would focus more on the health needs of the women throughout year 2020 adding that the month of March is a start-up. According to her, the media has an important role to play in this. Moji said reproductive health though number one should not be the only issue on the front burner.
Earlier, while introducing the event, the Senior Programs Manager of ISMPH, Solomon Dogo said his NGO would continue to build capacity of the media in Nigeria in the interest of the overall wellbeing of the people.
There was a consensus on the need for more attention to be paid to the health of women by the political class, the private sector and men who are heads of family units. There was also a consensus about the need for women with the support of their husbands to have the number of children they can cater for while the media was tasked to redouble its efforts at putting all stakeholders in the health sector on their toes, not forgetting to enlighten women on issues relating to their health and overall wellbeing.