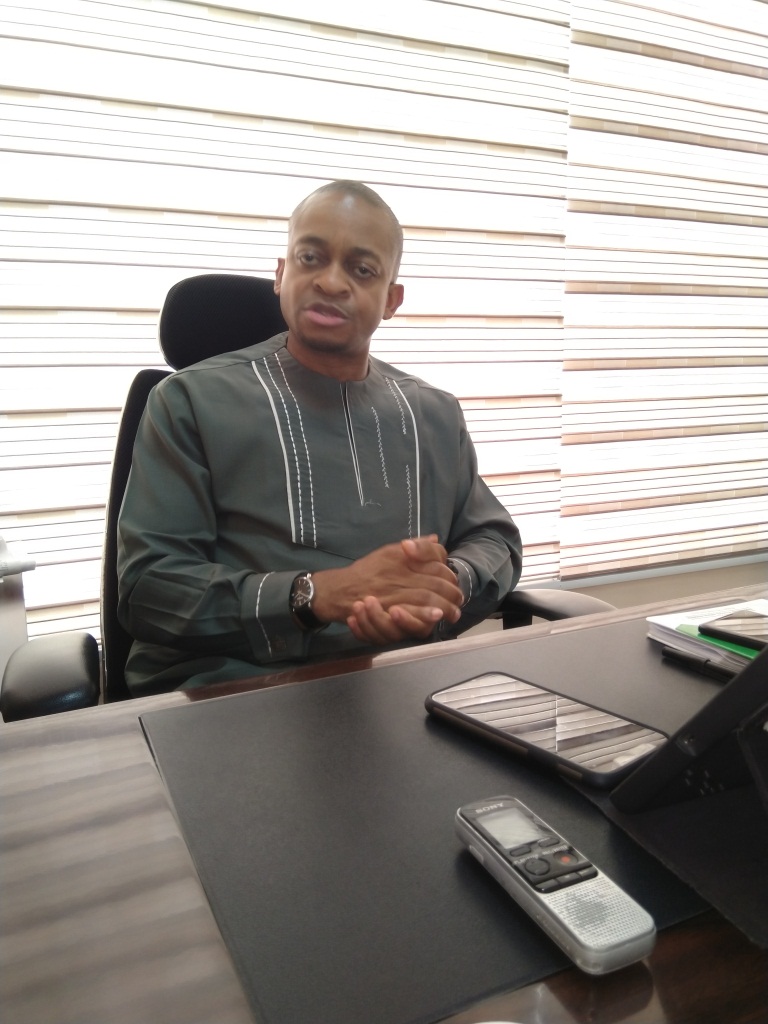 Dr. Macaulay Onyekachi Obasi Kalu is a recipient of numerous academic and leadership awards.  He has facilitated the sixth region process of the African Union for more than 20 years. An elected policy Advisor on Diaspora Affairs for the Americas to the African Union Commission, Kalu plays a significant role in both the political arena and civil service sector as the Chairman of the African Union Sixth Region Canada, an organization representing all people of African descent in Canada.  He is a mastermind to many successful businesses and sits on several boards. Kalu is the President of Global Africa Media Magazine, a motivational speaker, conflict resolution expert, lecturer, community and leadership development expert, and a preacher. He is also Advisor to the Toronto District School Board East Region, Founder/President of Parent Advocacy Consultancy Services Canada, CEO of G12 Group Inc., a leadership and business management firm in Canada and President of Kingdom Leadership and Empowerment Ministries. Kalu in an exclusive interview with Green Savannah Diplomatic Cable speaks about his current mission to Africa, particularly Nigeria.
Excerpts: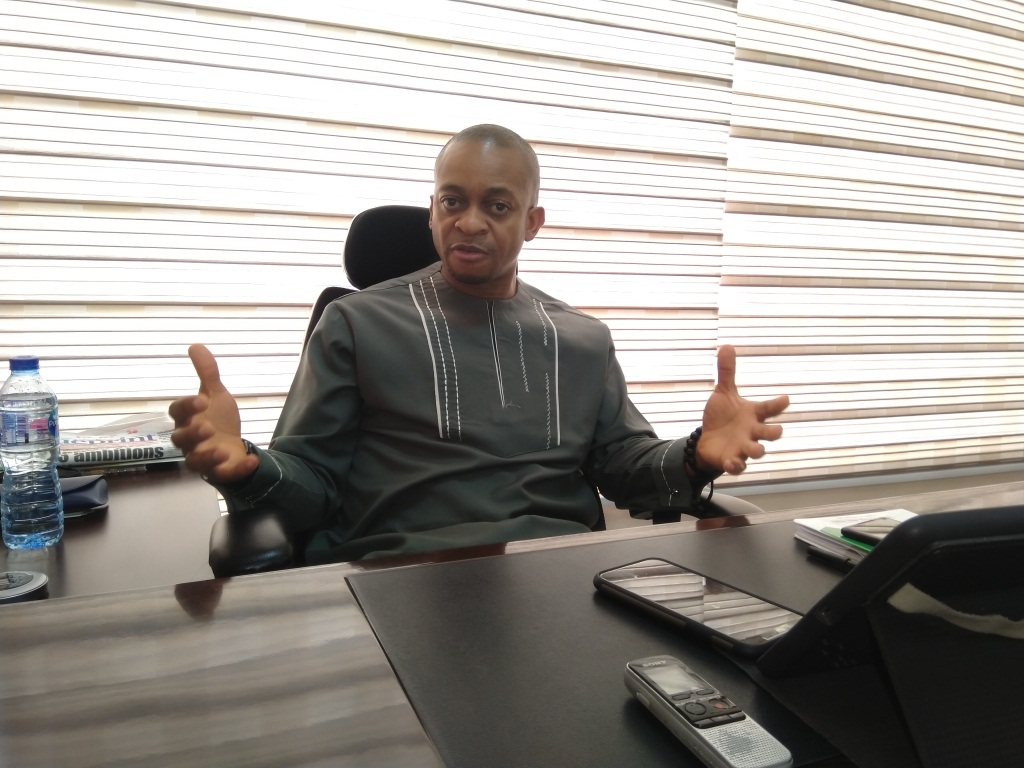 In recent times, you have been frequent in Nigeria; again, you have been around for some weeks, what is your mission this time around?
My passion has been to see what can be done to improve the lives of Africans and Nigeria being my roots, I felt the need to see what I can do to contribute a little bit further to the human capacity development that's happening and needs to happen more in the country. So, it's been a passion. This year, I made a promise to myself and a lot of young people in Africa that part of the project that we launched in April 2019 in helping to manage or deal with the unemployment situation of young people, that I would do whatever I can within my capacity and my network to add value and help to change the narrative of the unemployment situation in Africa, especially in Nigeria.
Have you been engaging stakeholders in the country?
There are few projects. Because of my position, I could see that a lot of investors are interested in Africa but they are a bit scared. They are also not sure of which direction to go. The fact that I am around has opened doors for people who felt I should be able to tell them the reality. And really, it's a bit different between what you hear and what is on the ground. There are lots of stories that we hear about opportunities, but when you come and investigate it further, it's a bit different.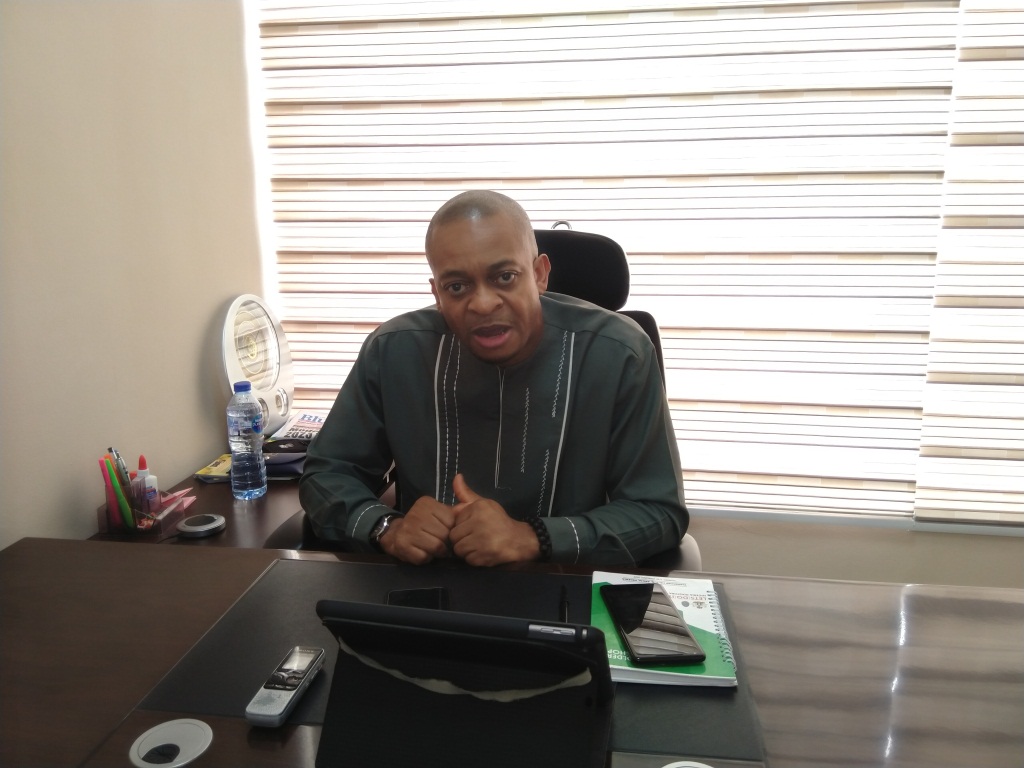 Can you expatiate on that?
We see things differently from the part of the world where I come from (North America). When somebody says I have a plot of land for investment and the way the story went sounded like every necessary thing has  been done to get it going, that sounds so nice, they might have a booklet about the land, but there is no full feasibility study that has been done, there is no full budget, no details. It means that is just a face value story about the investment, not a reality. What are you investing, what are you bringing as your own part of the contribution? There is also the challenge of people talking about what they want to do without a full clear picture of which direction the project is going to go. Another funny part is that whether it's from government or private sector, I don't know why people are looking for foreign investors and on top of it, they are asking for money. They want money upfront to what will help them. Anyway, what is important is that I just want to let people know that Africa is ready for business despite what seems to be the challenges. The reason I'm here is to identify those great opportunities. There lots of great things happening despite the challenges that people hear about Africa, especially Nigeria. People are doing business, things are happening here, the economy is growing, people are going into Agriculture more than you can imagine. There are a lot of great ideas; there are many projects on agro cities. It's interesting and exciting the opportunities that we see here in Africa. My being here is to support a process that would help to create a better enabling environment because people need an enabling environment that is favorable to do business in Africa and so I am doing what I can to identify those businesses, those companies whether from the private sector or from the Civil Society Organisations, we do what we can to make sure we identify the best approach that is required or needed to bring the kind of change that we are looking for. So I am really optimistic and I am very hopeful about the economy of Africa especially this season that we talk about the African Free Trade Agreement. One of the key projects that I am working on is the continuation of the one million by 2021 initiative which was launched by the African Union, in April 2019. We launched the intervention plan of that in Canada in October 13, 2019. Africa suffered what we called brain drain over the years, so we are approaching it now with brain gain. I just had a meeting with a representative of International Organisation on Migration. They are still looking at the effects of migration, why people are moving outside Africa because of some challenges. Right now, I am putting a team together to do more analysis and research and collect data on Diasporans who are coming in numbers into Africa in the aspect of the brain gain.  There are lots of Diasporans who are actually coming to Africa. We are not really looking more into that, but they are making a lot of impact.  Last year alone from Nigeria, it was over $25billion that they remitted. This is contributing to the economy. There are so many things that diasporans are doing that might be difficult to quantify. There is a lot that is happening from diaspora's perspective that credit needs to be given  and  also needs  more studies to be carried out about what the people in diaspora are contributing to the change we are talking about.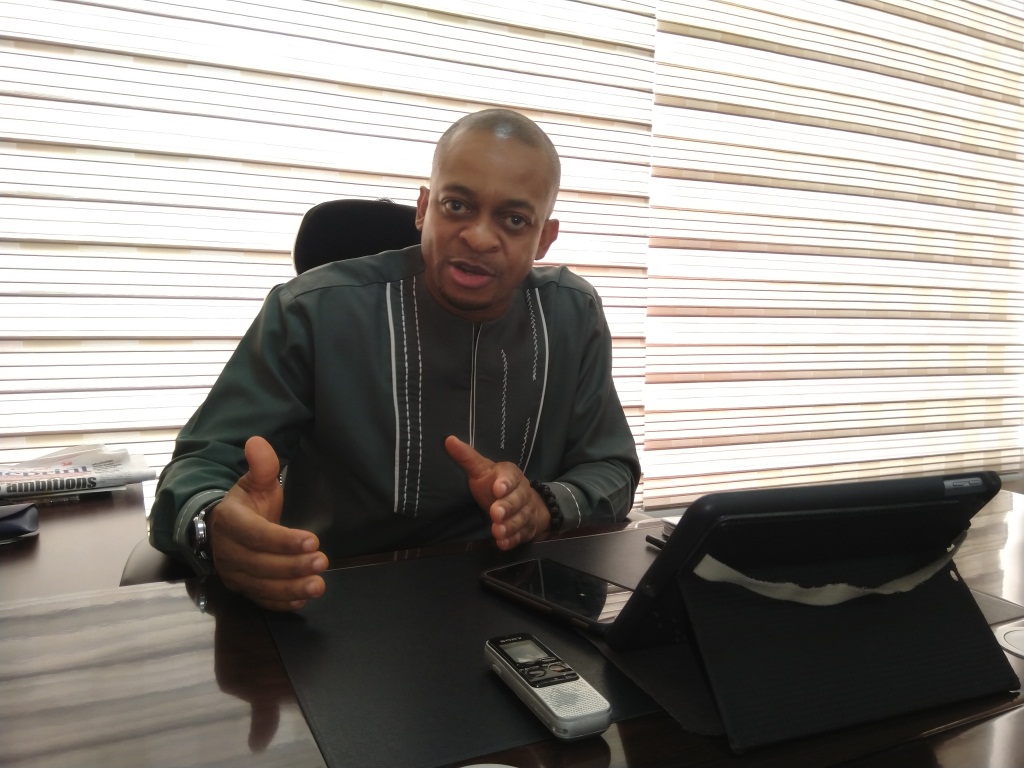 You have been talking about one million by 2021 initiative, what is delaying the project?
Few things, I wanted to launch it in Nigeria, of course, it's an African Union Commission project in partnership with African Union sixth Region which is the Diaspora arm of African Union. They gave me a date to launch it in Nigeria which was 5th-7th March, 2020. We wanted to combine it with the International Women's' Day which was 8th. But when I came down for the project and met with officials of the Nigerian government, some of them advised that since I am looking at it to be done across Africa, especially ECOWAS countries, that it was best to do it simultaneously. But when I met with the Secretary General of ECOWAS, he said the Regional body was interested in launching it as an ECOWAS programme . However, because the new set of ECOWAS parliamentarians are just coming in and needed to be inaugurated (it's the new set that will make a decision on the date and timeline), they said March was not visible for them to do the launch. Nigerian government said since ECOWAS is taking up the lead in launching it, there should be no double launch. So, when ECOWAS decides on a date, all the 15 ECOWAS Countries will do it at the same time. This also makes it easier for me instead of doing every country, even though each country will still do it, but that will be the practical programme. The second reason is the unfortunate corona virus situation. We have been working with some states that wanted to do a pilot. I have had several meetings with Kano State government, discussing Kano as a pilot state for the project. Also, there has been conversations with some other states that have shown interest, like Akwa Ibom  and  Anambra. The idea is to have pilot states that we can start working now. I am here for the work; I am not here for a summit or just a symposium but to do the practical work. We have one of our partners on the ground in Kenya right now, one of our representatives who is a Canadian Kenyan. He is on the ground there now doing some of these projects. In Kenya alone, within a short period of time, he has created about 700 jobs and the approach there wasn't a full launch, though, we are still talking with the Kenyan government to do a full launch, yet, work is going on there.
Perhaps, that is what Nigeria should also do?
There are a few things that we are doing in Nigeria. There is a project called "one youth one farm" which is being led by our Agriculture Director, Mr. David Ibrahim. He is leading that project, which is happening very well.  It's an African Union project. That is one part that is on the ground that is practically going on very well in trying to encourage young people to get into agriculture and also to understand the supply chain. Right now, we have some states involved like Bauchi. They have given land and some supports. Plateau State is fully involved as well. I actually met with their Deputy Governor on this. They are very serious about it.  We have thousands of young people who have registered for the programme in Bauchi, Plateau, Imo and also Lagos State. One youth one farm project is part of one million by 2021 Project.
What are you saying to Nigerian youths?
One, I want to tell them and indeed Nigerians in general not to blame the government all the time because what I hear all the time is everybody singing a song against the government. I am also  saying to the young people, there is hope. The mindset is one of the biggest challenges that I see here in Nigeria  and I believe that the young people need  to be helped to believe in themselves and believe that "if  I  cannot get a job, I can create one ". The youths need to begin to build coalition; people need to understand that they need others. The youths should begin to identify other people that have what they don't have and come together to create something. These are things that we teach people. Youths should believe in themselves, come up with ideas and register companies, you have to learn how to create a team, believe in your dream work on that dream. Go talk to people, you will be surprised who will come and join you. You can use your phone to market people and companies. The social media should be used as an advantage to do business, not just to socialize. You have to start with what you have. I am saying to young people, Nigerians and Africans in general that they should believe in themselves and they should not be afraid to talk to people. I believe if there are more brainstorming groups (think-tank groups), we will solve most of our problems. People need to be sharing ideas. If you are good in what you are doing, you will be surprised who is watching. Somebody is always watching, we need to encourage ourselves, I am saying there is hope, let's not give up.