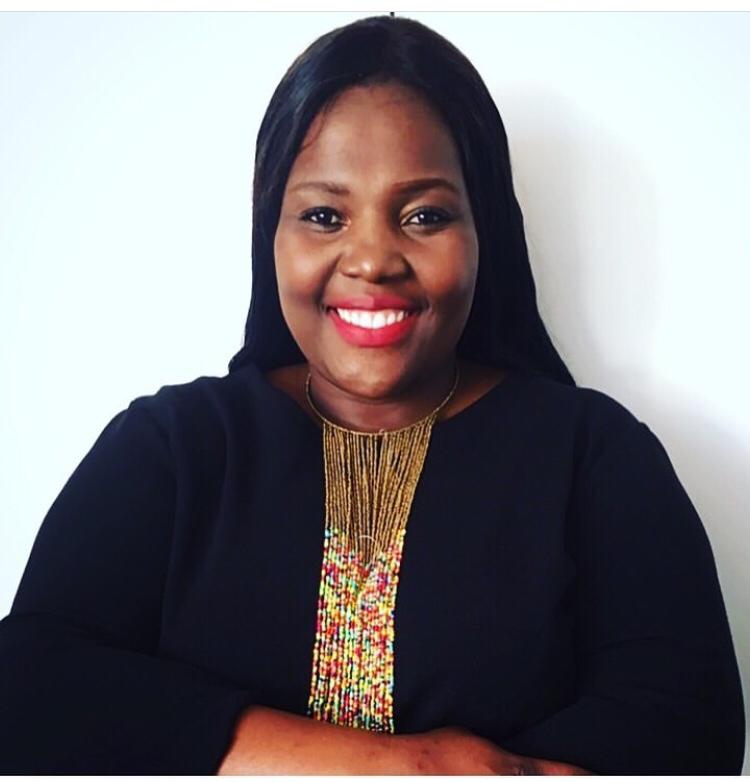 Thokozile Eulanda Nhlumayo is a young politician and human rights activist born in Soshanguve, on the Southern side of South Africa's capital city, Pretoria. She currently holds office as the Executive Secretary of the International Youth Parliament (IYP), which represents the voice of young leaders in over 35 countries in Africa. Thokozile is also the Deputy Country Director for African Youth Union Commission in South Africa. Her vision is to see young people positively contributing to the wellbeing of the continent and becoming the driving force in developing Africa at a global level. She believes in a simple value that says- "You have not completed the circle of success until you have made someone successful". Her passion for politics and social justice propelled her to join student politics when she was still studying at Tshwane University of Technology, South Africa and later led African National Congress Youth League in her local branch. She is a multi-leadership award winner.
In an exclusive interview with Sunday Oyinloye, Publisher, Green Savannah Diplomatic Cable, the Executive Secretary of IYP speaks about her organization, politics, xenophobic attacks in her country and other issues affecting Africa.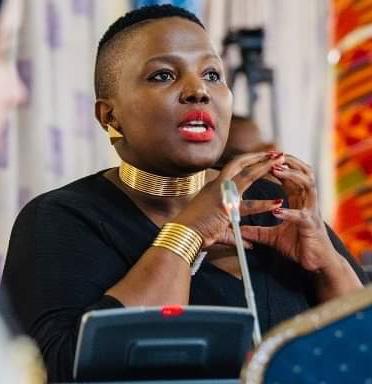 Excerpts:
You started playing politics as a student at Tshwane University of Technology and later led African National Congress Youth league in your local branch, what was the motivation?
Growing up in the early 90's in South Africa afforded me the opportunity to experience the historic release of Nelson Mandela from prison and the inception of the new dawn of politics in democratic South Africa. Although I was still very young, I could still see the elation in my parent's eyes when they spoke of a new South Africa where everyone is going to live equally and free. I was motivated by the instrumental and significant role played by young people that came before us in fighting for freedom in South Africa. And as a result; I grew up believing that anything is possible in the new South Africa. But years later, as a young adult; I realized that as young people we are faced with bigger and new struggles in post-apartheid South Africa. Although the biggest enemies namely "Apartheid" and "oppression" seemed to have been defeated by the youth of yesteryears, the reality is that new struggles lay ahead of us. We were faced with challenges such as unequal educational opportunities, high education fees, institutional racism, drug abuse, unemployment and other challenges. Being involved in student politics was an opportunity for me to become part of a group of young people who will play a critical role as drivers and implementers of development and change in society.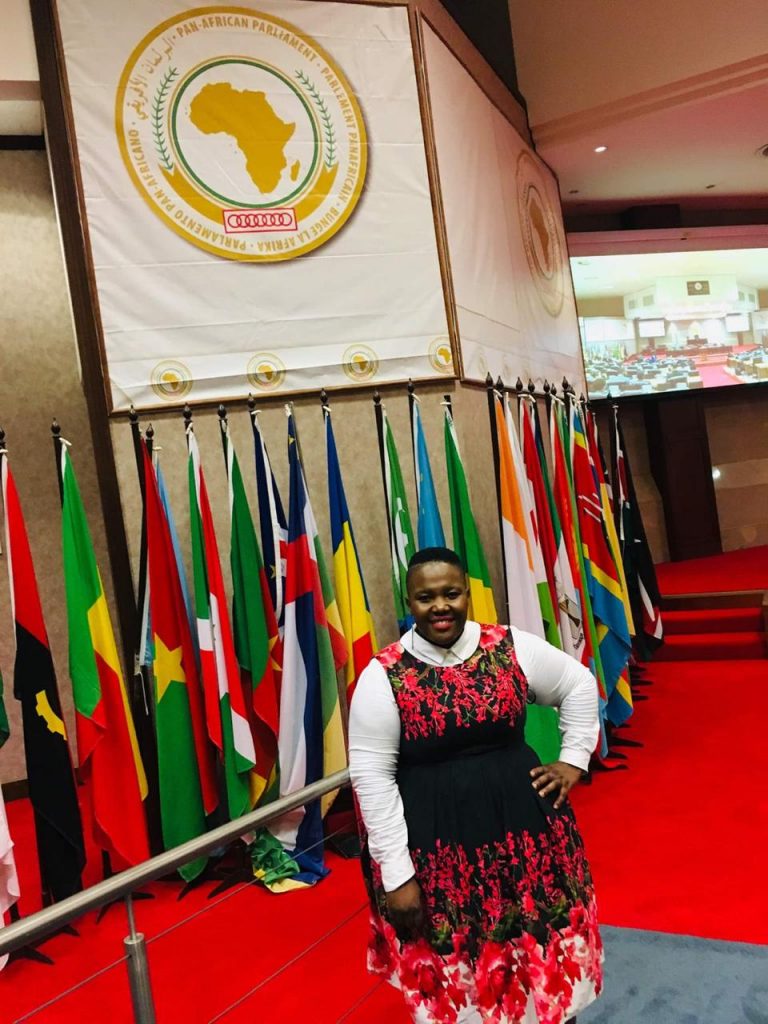 As a young politician, how would you describe the political terrain of your country, is it favourable to the youth and women?
Although South Africa's constitution is regarded as the most progressive in the world and one that speaks to equality, there is still a challenge when it comes to inclusion of young people in politics and leadership roles. There seems to be a general sense that traditional politics and representative democracy fails to attract the attention of young people. This is despite knowing that young people, historically, have been at the forefront of bringing about social and political change in pre and post-democracy eras. This has led to political apathy among young people in the country. The perceived feeling of exclusion has led to young people believing that they are placed at the periphery of decision making and that they are reduced to recipients of decisions rather than shapers of decisions. But with the existence of structures such as the International Youth Parliament that represents the voices of young people and that persistently keeps political parties and the government on their toes in terms of accountability on the number of young people they appoint into strategic political positions; we are seeing a significant change in the political domain after the2019 national elections where we saw more young parliamentarians being sworn in. When it comes to women; we see a substantial number of women being appointed into political roles .But the important question to ask is this, is the political domain favourable to women? The answer is no. The political structure in South Africa is one that is largely patriarchal and misogynist, women are still trying to find their space in this highly conservative and hidebound political territory that is also very protected by tradition. Women are faced with the challenge of having to fight a patriarchal regime that has existed for decades and is unfortunately still inherited by the new generation of politicians in this country. Women are one important group that has been left behind and we have been massively underrepresented in key political roles. Our role has been reduced and limited to the occupancy of positions which have little or no influence in the political terrain. This has created a skewed and disproportionate perception of how women and men are viewed in politics perhaps that is the reason why we have not had a woman President till date.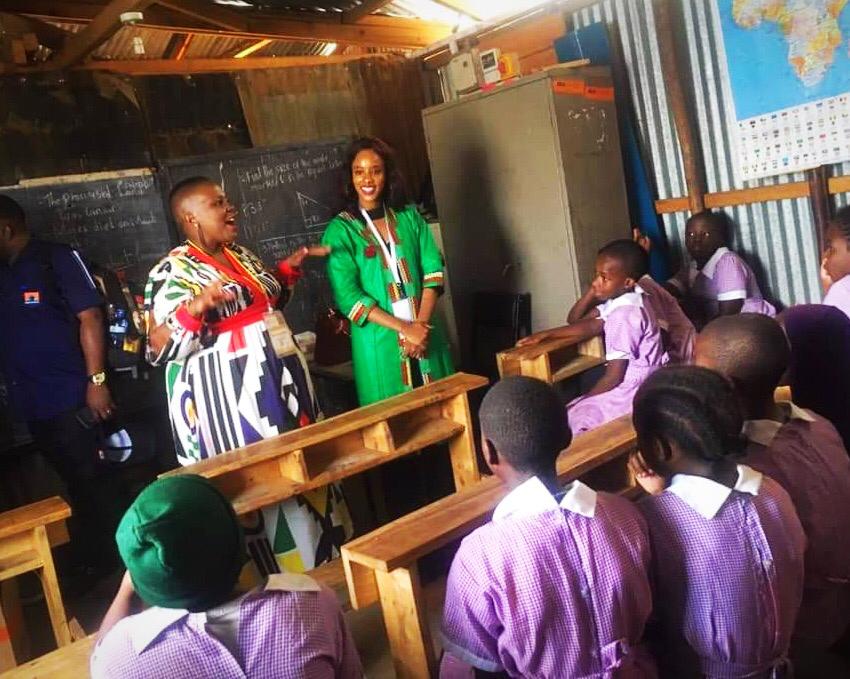 Are you not worried about corruption within the political class in some countries in Africa?
The issue of corruption in Africa is a huge concern, it continues to destroy our continent and it is rather unfortunate that it affects those who suffer the most, I mean the vulnerable, poor and marginalized individuals .Corruption continues to harm Africa, hampering democracy, development and the potential to bring people out of poverty, that is why it is critical for us to adopt accountability and transparency as some of the tools to help us fight corruption. We also need to understand and interrogate the causes of corruption so that we can be able to employ best remedies to the problem.
Your vision is to see young people positively contributing to the well-being of the continent, what normally goes through your mind when you hear people speak about xenophobic attacks in your country.
It makes me sad that a country that has experienced greatest form of oppression, discrimination and hate during the times of apartheid and has such a rich historical history of how it was assisted by the entire continent of Africa during those times, is the same one that perpetuates these inhumane acts against its fellow brothers and sisters. Africa is a continent that is faced with many social ills and continues to suffer from a shrinking economy and political paralysis; it is for this reason that we find our African brothers and sisters becoming economic migrants in search for a better life. The concept of Ubuntu (compassion) is one that was widely encouraged by our former leaders who fought for freedom in South Africa and it is one that needs to be embraced at all times. We are all Africans and we are all equal, we therefore need to learn to co-exist. The South African government also needs to do its part by implementing social cohesion education in communities and engage with local citizenry about the violence and its underlying causes.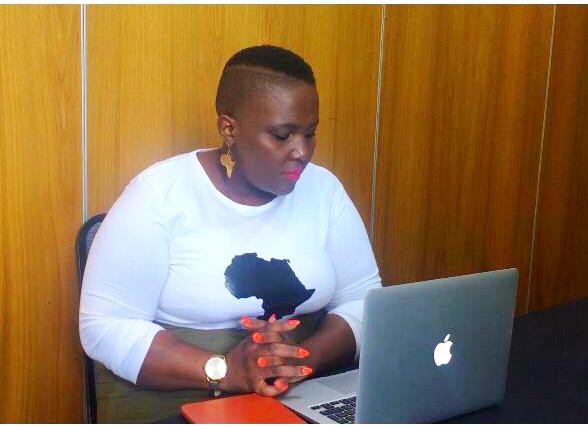 How much impact have you made as a human rights advocate in South Africa?
Social justice has always been something very close to my heart, and I believe that it is an important factor in the development of any country. And I believe that the only way we can uphold the principles of social justice is to remove barriers that people face because of gender, age, race, ethnicity, religion, culture or disability. That is why I am involved with organization that focus on ending gender based violence and I am a menstrual health management advocate. I educate young girls about menstrual hygiene and advocate for the for free sanitary wear in Africa.
You are the Executive Secretary of the International Youth Parliament, what are your thoughts about racism and how is your organisation fighting it?
Racism is a crime against humanity that continues to linger and to haunt us as black people in the entire world. The recent events in the USA have evoked emotions and sparked revolt from black people. It is a reminder to global humanity of the wretchedness of racism and an indication that black people have been suffering for far too long because of the color of their skin. We want our children to grow up in an equal and just world where they will not be ashamed of the color of their skin. The International Youth Parliament has its own online campaign that is championed by young people globally to send a message that racism is unacceptable.
Would you say the International Youth Parliament has impacted positively?
The International Youth Parliament has become a voice of the young people in Africa. Through equipping young people with leadership skills to enhance their participation in politics and advocating for their inclusion in leadership and decision making roles, we have seen a significant number of young people being appointed into different decision making roles across the continent. Through our on-going campaign "Not Too Young To lead" we saw the International Youth Parliament's memorandum calling for the law reform on the minimum age for political office to be amended- being received by 35 countries in Africa. This is an indication that our quest to see nations where young people take the lead will soon be achievable.
What is your political dream?
My dream is to see a political system in Africa that is inclusive, equal and free of corruption.