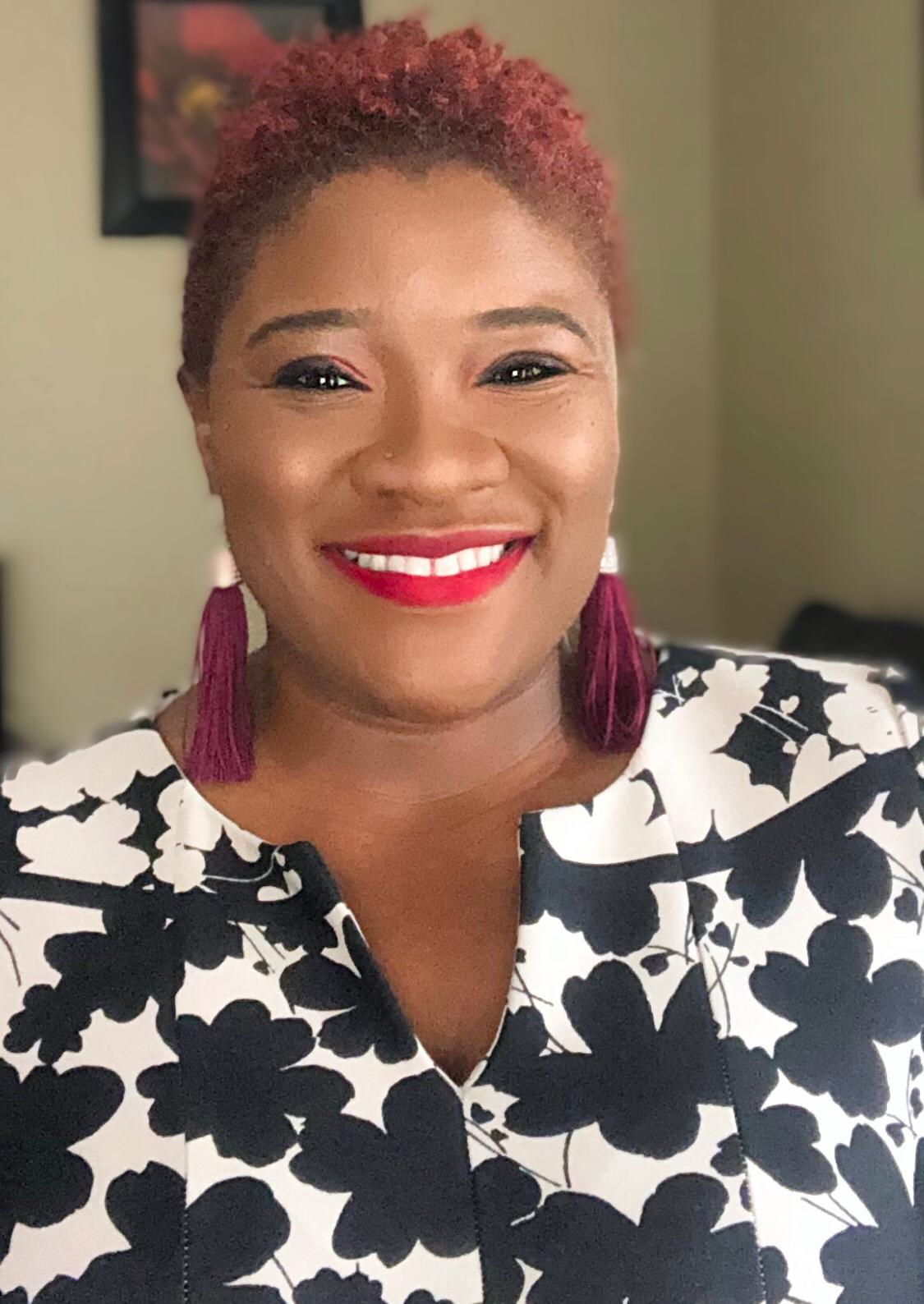 International award winning motivational speaker and relationship coach, Seun Obajolu has been empowering women and families for some years. She is the Founder/CEO of Inspyred Hope, a nonprofit organization registered in United States and Nigeria that empowers women and families through outreach programs, advocacy and literacy, and support groups. Seun is also a Social Media Influencer with a focus on life coaching, relationships and marriages. She has over 10 years of experience in NGO and humanitarian works, extending beyond United States and Nigeria. She is a partner, consultant, and member of board of trustees of several NGOs and humanitarian organizations. The mother of four is an avid change agent in reversing the status quo of women marginalization in modern societies. Seun holds a Bachelor of Science Degree in Nursing from Grand Canyon University, Arizona, USA
She speaks to Sunday Oyinloye, Publisher Green Savannah Diplomatic Cable, about her NGO, relationships and other issues affecting the family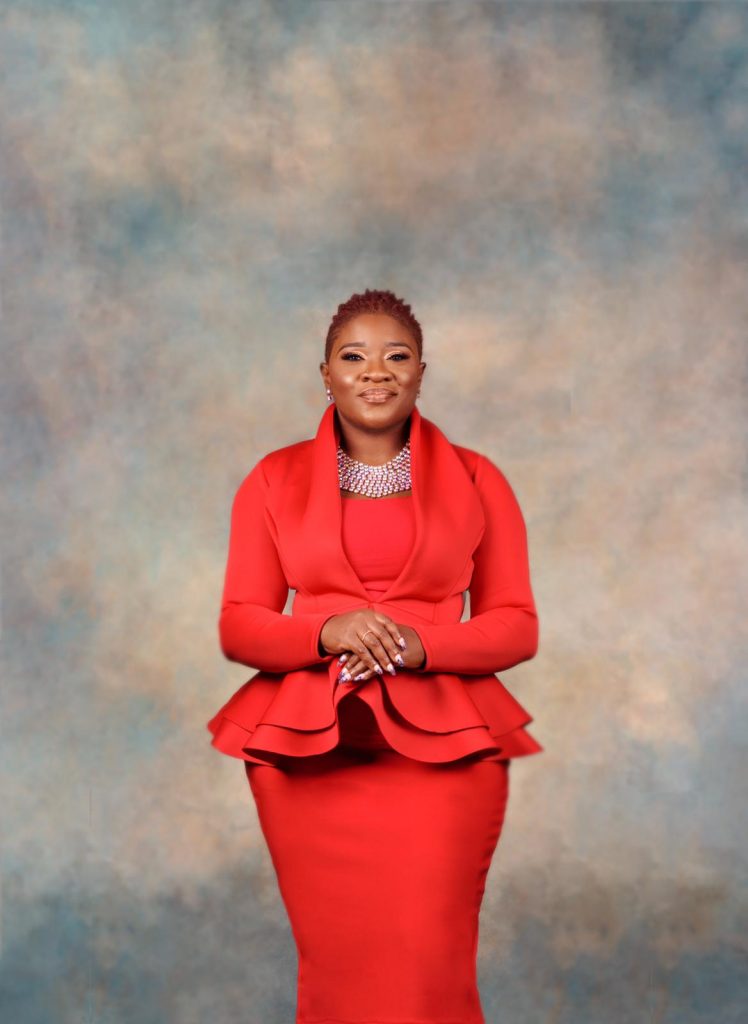 Excerpts:
You have an NGO called Inspyred Hope, why did you set it up?
I did not exactly intend to start an NGO, I am someone who found my voice and my passion for empowering women and others, with a focus more on women just because of where were are coming from culturally. So, I said to myself that I should be able to impact more lives globally if I have an NGO. The focus as I said earlier is to empower women to be able to reach their maximum potentials in life
In practical terms what impact has the NGO made?
Over the years, we have been able to impact lives. We've touched a few countries; we have been able to mentor young women to become the best for themselves in terms of employment and skills. The focus mainly has been on America, UK and Nigeria, but we definitely hope to expand.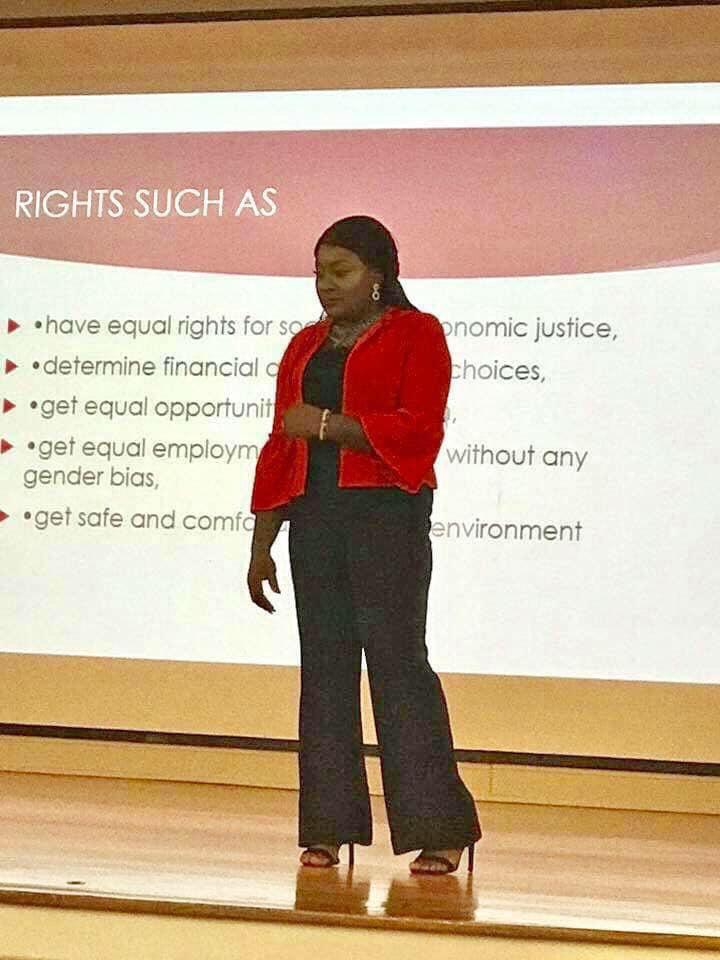 How soon do you hope to expand?
We are working on it. By next year, we should be starting our major expansion.
You are a motivational speaker and social media influencer, are you not worried about the negative use of social media by a section of the youth, particularly in Africa?
Absolutely, I am worried and concerned about the negative use of the social media. One thing that does keep me going is the fact that with any new development, there will always be the negative and the positive sides. Right now, I think it's just the effects of people to the euphoria of something they have easy access to. We are hoping that with people like me and other like minds, we will change the mindset of people towards the use of social media. As I said earlier, I am worried to see the negative use of the social media that is why we should continue to change the mindset of people about that. I advise our youths concentrate on the positive side of the social media to promote their business.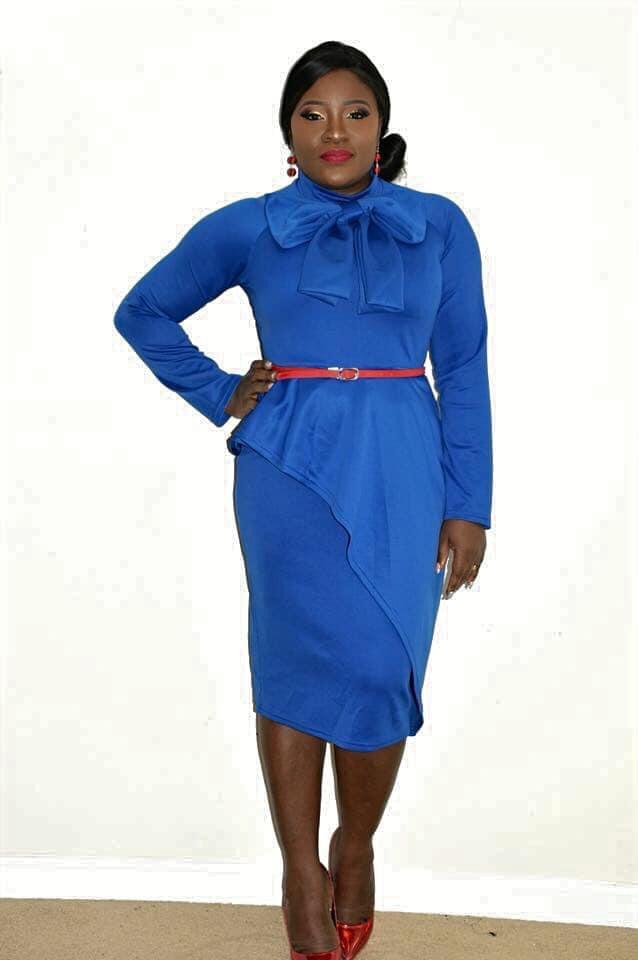 What was the motivation for relationship talks?
I have been empowering women for years and at a point, I discovered that most of them have their lives tied around their marriages. What I found out was that a lot of people who put their lives on hold because of marriage have not been able to move on because of the marriage and this is something I was able to conquer successfully, so, I said if I am able to do it; every other woman should be able to do it. This was what encouraged me to start talking about marriage and the most uncomfortable sensitive issues in marriage that we don't talk about because of our culture. I believe that if those sensitive issues are not talked about, we will just continue to push them under the carpet, but once we can bring them out to the open, there is a higher possibility for solution. This is why I started talking about marriage and relationships for our women to able to discover their purpose in life.
What are those sensitive issues you are talking about?
When it comes to marriage, there are lots of sensitive issues. Marriage in itself is sensitive. Culturally we are taught that we are to endure in marriage. That term endurance has been a cause of havoc in many marriages. Our mothers believe in endurance, our fathers also believe in endurance which is great, but now I think a lot of people have started to hide behind the word endurance to mistreat the other person. Endurance has been causing a lot of negative things like domestic violence, which is actually one issue that I have been addressing in my talks.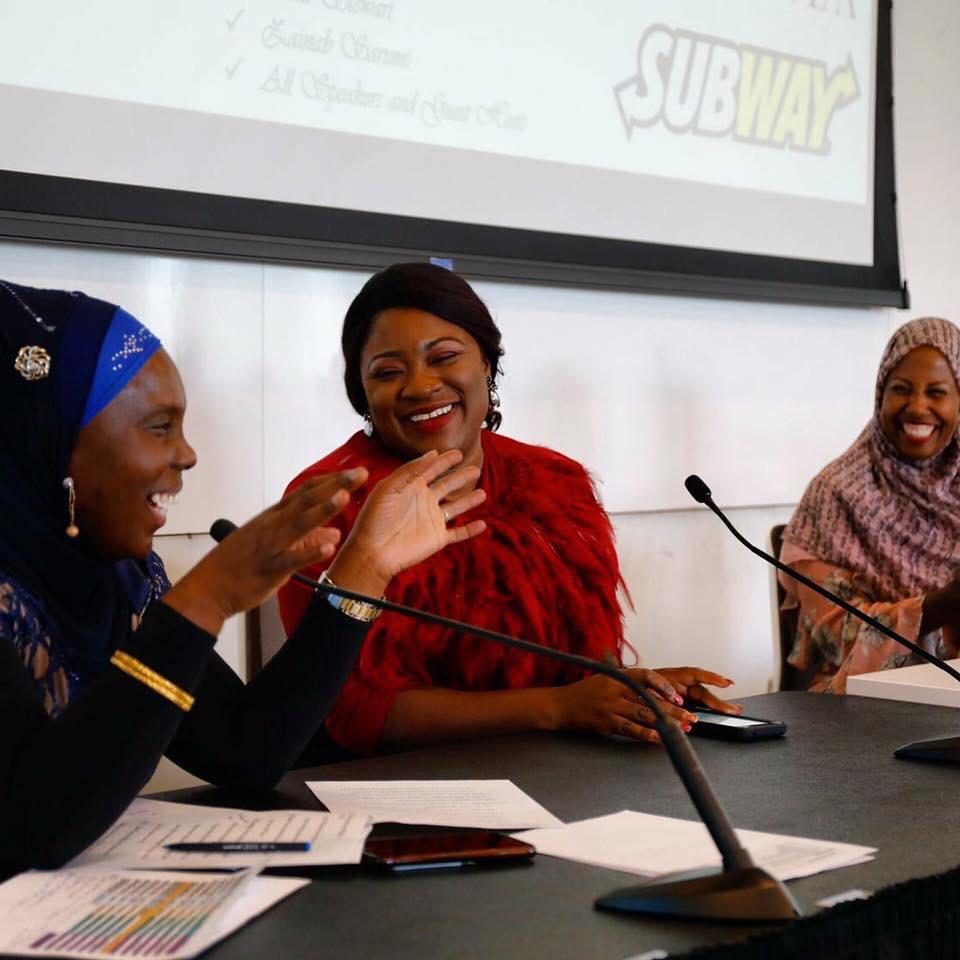 Are you talking about domestic violence against men or women?
I am not surprised to get that response from you (laughter)
I asked that question because I have had stories of wives beating their husbands?
That is absolutely true. Statistically, more women than men are reported to be victims of domestic violence. There are different reasons why that may be happening. It might be because a lot of men do not report what they are going through for fear of being ridiculed. How many men can boldly come out and say yes their wives beat them up? That may be a reason why the statistics of violence against men is not high. Now because of increase in statistics when it comes to women, it appears like only women are affected. On the contrary, domestic violence is not gender bias, it actually happens to both men and women
Would you want to share your experience in marriage?
I actually got married pretty early in life. I was still in the university when I got married at the age of 21. I had always been a woman who wanted to settle down early and God sent somebody my way at that time. As with every woman, I have gone through my own challenges in marriage. At the same time, I also grew and blossom in marriage. Marriage was definitely a learning experience for me. The only thing I think I can call negative or positive now is the fact that I got married so early. I blossomed in that marriage and it also became a conflict between my husband and I. To him, he got married to somebody quiet, timid, docile and all of a sudden, this woman became somebody that is very vocal and that was very uncomfortable for him. He did compromised a lot of time and I give him kudos for that.
Is it advisable for a lady to marry as a teenager or say at the age of 21or 22?
This is a tough one. I will say its ok if a woman is emotionally, financially and psychologically matured before she goes into marriage. Now, that cannot be determined by age because everybody's level of development is different. I know I was emotionally ready, financially maybe not because I was not done with school when I got married. Psychologically, I started growing in the marriage and the things I used to consider as important when I was single changed. This is why I will say as a woman, please, there is no point rushing into marriage even though our culture and tradition teaches that once you are of age, you can marry. I will say yes if you are financially secured, you are emotionally and psychologically stable and very importantly, make sure that your values align with that of the man you want to marry.
How long were you involved with your husband before you got married?
That is actually one of the reasons why we got popular. We met at his brother's wedding, he proposed to me three days after and we got married about ten months later.
He proposed marriage to you three days after you met him and you said yes?
Yes I did (laughter)
Why did you say yes?
We met earlier at his niece's wedding, and for some reasons, I noticed him but there was no talk. A year after he came to Nigeria from America for his brother's wedding and that was it. I said yes because of his humility. His humility caught my attention
Were you not looking for an opportunity to travel to America when you said yes to him?
Thank you for that question and I am so glad that you asked. It was never about that because even he came with a mindset that Nigerian women just want to leave the country. Before then, he was not in relationships with Nigerian women but African- American women. When we met, he told me he was relocating to Nigeria; he never said I would join him there. Traveling was never on the table, it was after we got married that he changed his mind and asked me to join him there. It was never about leaving the country. I was very comfortable. I happen to be born with some material privileges.
You mean you didn't marry him out of desperation to travel to America or because of his money?
No, it wasn't about desperation to travel or about his money. My mother was working with the office of the Vice President before she retired .And my dad worked with Oil Company before he passed on, so we were pretty comfortable.
What makes you different from other motivational speakers?
I will say that I have allowed myself to have a renewed mindset that is free from cultural, traditional and societal bias. I am myself. I am a messenger who is not afraid to pass the message on. I am very practical; that is me.
You want to talk about the greatest moment of your life?
I will say when I had my first child in 2003, it was the greatest moment. Though, I have several other great moments after that.
Do you have a message to the youth, particularly the girls?
They should continue to believe in themselves and not to tie themselves down because of a particular stereotype. I will tell them to continue to pursue and fulfill their purpose because finding that will go a long way at defining who they become. They have to move away from the stereotype that they have to depend on a man to survive, and I say this with all due respect, sadly, most women were raised to depend on men or just give it up because they got married. I am here to change that serotype. You can be married and still do great.
What is that special thing that the world does not know about Seun Obajolu?
A lot of people might not know that I am very reserved and I could be very shy because I am a motivational speaker. However, I come out fearlessly anytime I have to speak.
I learnt that you are about to start a project that has to do with sex in marriage?
I am working on a new project which will focus on another sensitive area of marriage that culturally we do not talk about and that is the area of sex. What we see is that much as people don't want to talk about it, sex issue is actually the cause of a lot of marital challenges that we see these days. Therefore, I am dedicated to empowering women when it comes to their sexuality and also educate couples to discover their sexuality and actually enjoy what their bodies have been designed to do by God. A lot of us were raised not to discuss sex or to just believe that sex is only for reproduction, and unfortunately many women went into marriage without any idea that it is not only for reproduction. Men are always looking for more excitements which in many cases normally lead to extra marital affairs. But, I believe that the woman in the house can be groomed to understand that sex is beautiful, and it's to be enjoyed. One of the reasons why we have increase in divorce rate nowadays is one partner not satisfying the other, so I am coming out to address it.