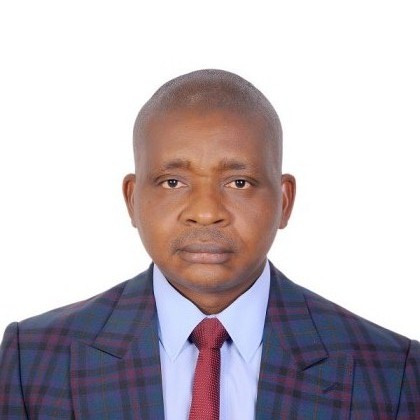 By Sunday Oyinloye
For some time now, the relations between the government of Ghana and that of Nigeria have not been too cordial because of insincerity on the part of one, and the carelessness of the other
Without any fear on contradiction, Ghanaians are generally nice people, but like any other country Nigeria inclusive, they have the good, the bad and the ugly. If Ghanaians were to be generally bad, I wouldn't have had many of them as close friends.
There are some Ghanaians that I shared my "top secrets" with because I trust them. Unfortunately, much as I trust and respect the people of Ghana, the inconsistency of their government is becoming very worrisome.
It has become evident that the government of Ghana has been hostile to Nigerians living in their country simply because our government doesn't seem to care much for its citizens until things fall apart. Apologies to late renowned novelist, Chinua Achebe and Ghanaian singer, Kofi Kinaata .
Last week, Nigeria's Information Minister, Lai Mohammed in a Press Release listed the many unfriendly actions and diplomatic sacrileges of Ghana against Nigeria, some of which could be traced to 2018 and 2019.
His words: The Federal Government has been documenting the acts of hostility towards Nigeria and Nigerians by the Ghanaian authorities. These include:
"Seizure of the Nigerian Mission's property located at No. 10, Barnes Road, Accra, which the Nigerian Government has used as diplomatic premises for almost 50 years. This action is a serious breach of the Vienna Convention.
"Demolition of the Nigerian Mission's property located at No. 19/21 Julius Nyerere Street, East Ridge, Accra, another serious breach of the Vienna Convention.
"Aggressive and incessant deportation of Nigerians from Ghana, between Jan. 2018 and Feb. 2019, 825 Nigerians were deported from Ghana and closure of shops belonging to Nigerians. Over 300 Nigerians shops were locked for four months in Kumasi in 2018; over 600 Nigerian shops were locked in 2019 and, currently, over 250 Nigerians shops have been locked".
Unfortunately, the Minister didn't tell the world any efforts made by Nigerian government to address the hostilities some of which he traced to 2018. What wisdom is in a country merely documenting hostilities against it and its people without taking actions?
He also did not open up to his countrymen and women that there were correspondences from Nigerian High Commission in Ghana about acts of aggression by Ghana which the government didn't act upon until things got out of hand. Perhaps, that is what he was referring to as "documenting"
Thank God he didn't tie the carelessness of Nigerian government to COVID-19 which is the new song in town. COVID-19 has become the saving grace of failures in Nigeria. Issues that people do not ordinarily have solutions to are often blamed on COVID 19, but the pandemic has not stopped some corrupt elements in the country from looting.
The response of the government of Ghana to what Nigeria's Information Minister listed as hostilities against his country clearly showed that Ghana has little or no respect for the government and people of Nigeria.
Ghana's Minister of Information, Kojo Oppong Nkrumah said that the Nigerians deported were involved in fraud, prostitution and armed robbery.
He also claimed that the demolition of the diplomatic premises of Nigeria High Commission in Accra was carried out by a representative of the Osu traditional stool and not the government of Ghana.
But the question to ask is this. Is Ghana that lawless? The second question is whether Osu stool is greater than the government of Ghana to such an extent that it allowed the stool to violate Nigeria's diplomatic premises? These vital questions ought to be answered by Ghana.
Ghanaian authorities must have studied the weaknesses of Nigerian government and they took full advantage of it. But in taking advantage of the carelessness of the government of Nigeria, Ghana has not been too clever about it. Truth is ever constant, but it is a scare commodity for Ghanaian authorities.
Because Ghanaian authorities built the foundation of its issues with Nigeria on lies, it has continued to tell lies upon lies to cover for the initial lie
It would have made sense if they had come out at the initial stage that one of the reasons why they were hostile to Nigeria and its people was border closure. Anyway, the hostility of Ghanaian towards Nigeria predates border closure, but became worse after the closure.
One of the reasons they gave for the deportation of our citizens is prostitution which some of their citizens also engaged in here in Nigeria, probably at cheaper prices.
To further frustrate Nigerians doing business in their country, the Ghana Investment Promotion Centre Act was reviewed, raising the minimum capital base for foreign-owned businesses to $1 million, which negates the ECOWAS Protocol.
What an outrageous demand? I f one might ask, how many Ghanaian businessmen and women can boast of $50,000 in their bank accounts? This is a million dollars question I want to ask the government of Ghana and which I need the answer also in dollar and not Cedi.
There is absolutely no reason for any rivalry between Nigeria and Ghana. The two countries are great, but let me end this piece with a reference to a Yoruba adage in South West, Nigeria which says "the fact that a tiger misses its dinner does not equate it with a dog"