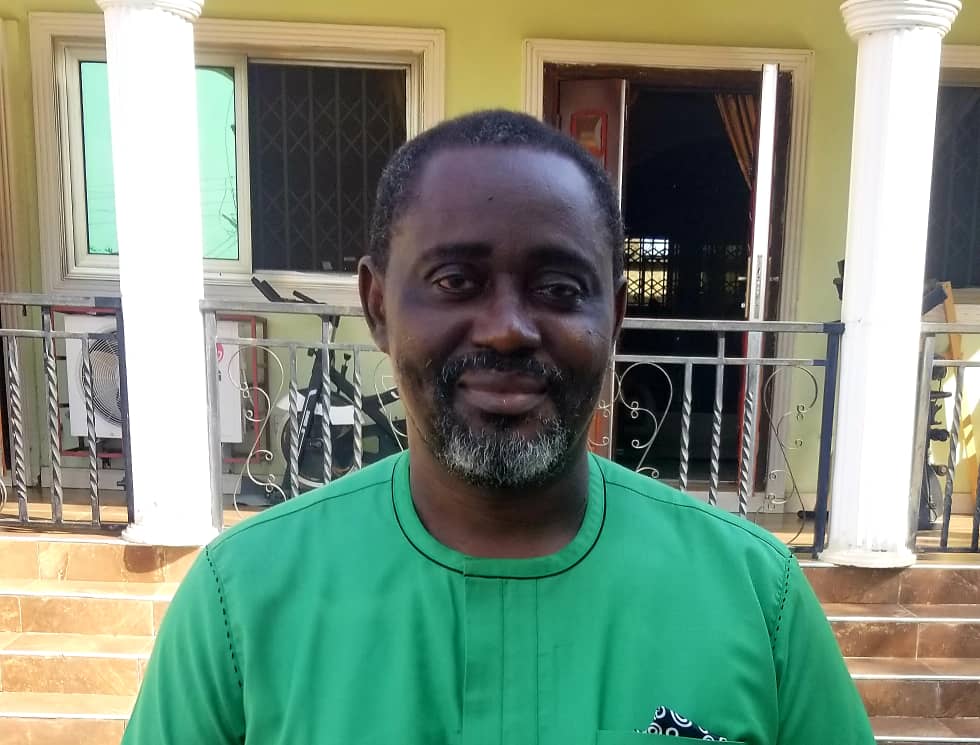 Nigerian traders living in Ghana have been facing difficult times in recent times because of the activities of Ghanaian traders and the government that appear bent on frustrating them. Unfortunately, Nigerian government has done little to prove that the country is truly the giant of Africa with the way Ghana has treated the most populous nation on the continent.
Speaking exclusively to Sunday Oyinloye, Publisher Green Savannah Diplomatic Cable, the President of Nigeria Union of Traders Association Ghana(NUTAG), Chukwuemeka Nnaji says the way Ghana has treated Nigeria shows that Nigeria has no value in that country. He also speaks about the travails of his members in the hands of Ghanaian authorities and traders
Excerpts:
Nigerian traders in Ghana have been having a running battle with the government, what are the issues?
We are really facing a situation which I consider as unfortunate because Ghanaian government backed the local traders to actually destroy our businesses and also try to create a kind of bigger problem because they don't want us to be in the market. It started since 2007; they kept coming with one policy or the other to make sure that we do not stay in Ghana and do our businesses. And because of ECOWAS protocols, they were kind of trying to dodge certain things to create their own way to be free from breaching the protocols .However, after the closure of the borders, they came out bolder to do what they had wanted to do and this is an agenda I know they have. They wanted to minimize the influx of Nigerians, especially the business people. It is very unfortunate.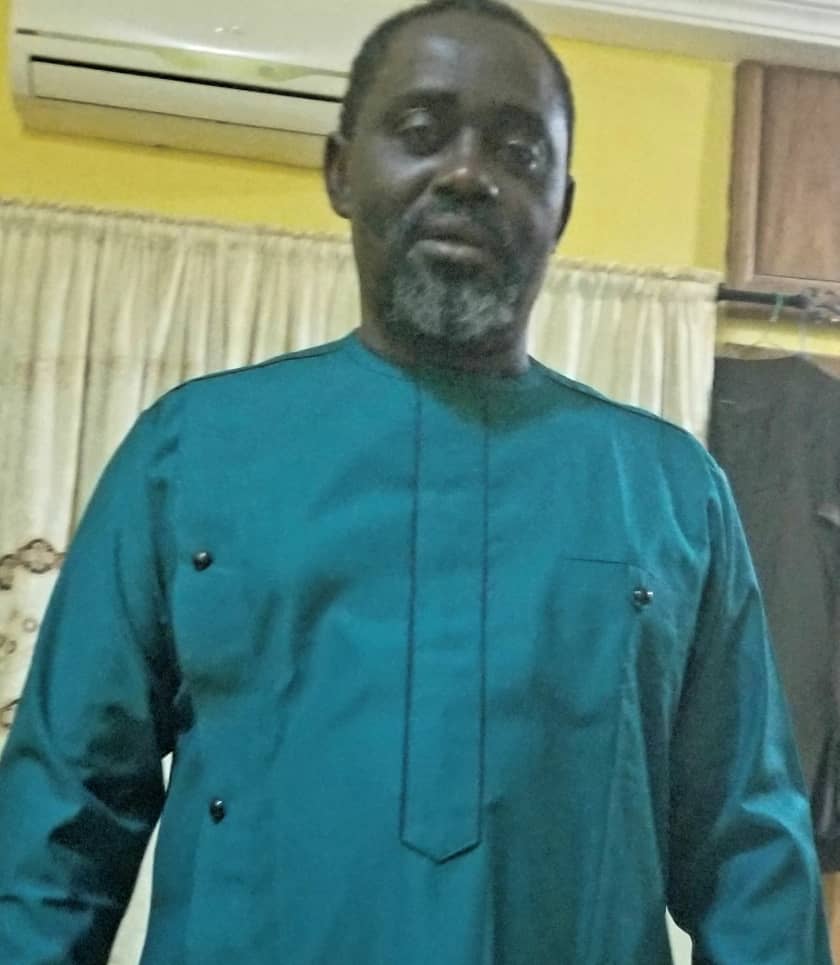 Are you suggesting that they don't want competition; are they afraid of Nigerian traders?
Yes, but not really competition. They are afraid of Nigerians as a whole because it's not only the traders they are maltreating or harassing; we are having an issue that looks like they have an agenda to minimize the influx of Nigerians and you hear their traders saying that what of if five percent of Nigerians come to live in Ghana, that Ghana is a small country. They have been saying this to the authorities and they are using that underground to maltreat us. You will see that even getting residence permit is a problem. If we give them our passports, it will be there for more than three months, they will not work on it. I was just asking my son who was learning driving, why he hasn't gotten his divers license, he said because he is a foreigner. The school that he attends could not get him the driving license because they said he is a foreigner; he has to get this and get that. This is the situation we are facing here. Incidentally most of the people complaining are not even the major people that we compete with. The Lebanese and the Chinese are doing their businesses in Ghana, we are competing with them and we are also beating them. Nigerian traders can survive and do well anywhere in the world. They have advantage over us. Some of us don't bother to take loans, we don't even bother to sell to the locals, most of the businesses we do, we transact it among ourselves and some of the Ghanaians of course are our partners who sell to their own locals and consumers. However, it is just an agenda against Nigeria. That is how I see it.
Does it have political undertone; are they playing politics?
It is their country's agenda, because if you are talking about politics, you will be looking at whether this or that political party is involved but the reality is that they are the same when it comes to the issue affecting Nigerians. It is purely their country's agenda.
We also learnt about $1million working capital, is that true?
Yes it is. They are asking for one million dollars as working capital base, or equity, whichever one you call it.
What type of business do they require such amount for?
Trading; The minimum business capital base here in Ghana when you have a local partner is $200,000 but if it's a foreign owned business , its $500,000 but if it is trading , it is $1million , whether you have a partner or not
Where will your members get such money from?
That is my question and that is the one million dollars question we asked earlier. I call it discriminatory law or rules. They actually used it to target Nigerians. How many Ghanaians have one million dollars to travel with even in the United States, Britain or any part of the world? Is one million dollars a small amount of money that someone can just take from one country to another to do trading? So, the whole thing is planned, well organized and orchestrated agenda against Nigeria.
What has Nigerian High Commission done in form of intervention?
My brother, you see, the High Commission will work when there is regard for your country. Nigeria as a country is near or totally not having any value. Imagine that a building in the premises of the residence of Nigerian High Commissioner in Ghana was brought down. The distance from the place to the Police Headquarters is not up to five minutes walking distance, you just cross the major road, and you enter that street, five minutes' walk; I repeat five minutes' walk, but that building was pulled down and nothing happened. There is police attached to Nigerian High Commission. The guys that came with guns told him to move out and the security there was just helpless in this modern age. You can imagine that? So what can they say is the problem that they cannot stop that kind of demolition, just because they have no respect or regards for Nigeria.
In that case, can you blame the government of Ghana for not having regards for Nigeria because people are asking what has Nigerian government done?
The problem of our government is that they are far from the people. It's only in Nigeria that government is far from the people. The politicians have turned themselves to demi-gods that you can't even get close to them, yet they survive from salaries paid by the people through their taxes. That is unfortunate. Until we start reasoning differently, we will not get it well. In Ghana, if the traders ask the government any question, the government will answer but as we speak, I know that officers of our High Commission in Ghana are doing their best, but I can tell you that if it is people that are very serious, the Foreign Ministry would have at least have interaction with the traders that are affected. They have not done that.
Has Nigerian Foreign Minister visited Ghana to see the traders?
No, they just called Charge d' Affairs home. The Speaker of the House of Representatives came on a visit here and the Vice President who went for ECOWAS meeting gave us opportunity to discuss with him. You can imagine that the Vice President told us that he was surprised that our shops are still locked. I was also surprised that he was saying that because he told us that he had been briefed. So it means that they probably told him that all the shops have been opened. And that is not true. None of the shops has been opened. They locked everything. As we speak, even those who registered with the Ghana Investment Promotion Centre still have their shops locked up.
In your opinion ,which is the way out?
We considered a lot of options, but I think Nigeria is big enough to handle Ghana. It depends on our government. If we say we are going to court to do what? , we don't have any agreement with Ghanaians; it is our government that has to step in. Our government issued a statement and they have not followed it up. I learnt that that Minister of Foreign Affairs, Minister of Trade and Industry and the Minister of Information were in Nigeria; what is the outcome? Have we been called to know how we are faring or they think we do not matter? Even if there are just two or three Nigerians that are in Ghana, our home government supposed to take care of us. I have to be frank with you; the Minister of Foreign Affairs should sit up and take a decision because my members are really suffering. If they cannot meet with Ghanaians and have a diplomatic solution, at least they should evacuate Nigerians living in Ghana.
Since this problem started, has any government official in Nigeria called you as the President of the traders to know how your people are doing?
None of them has called me.
Do you have any message for Nigerian government?
They should do all in their powers to resolve the problem between Nigerian and Ghanaian traders. We have not committed any offence. We registered our businesses and we pay our taxes. Going by ECOWAS protocols, we have the freedom to live and establish our business in any member state. We have the rights to live in Ghana and do business just like Ghanaians too are doing in Nigeria. They are allowed to register their businesses in Nigeria without any hindrances. That is what we expect here. Nigerian government should call Ghanaian authorities to the negotiating table or give them the same measure. Enough is enough.
What specific measures are you suggesting against Ghanaian businesses in Nigeria?
Ghanaian businesses should also be shut down in Nigeria the way they shut ours down. Let our government identify Ghanaian businesses and shut them down. There are lots of goods coming from Ghana that are being sold in Nigeria. That should be stopped until our issues are resolved. All their alcoholic beverages, they should stop it, they (alcohol beverages) are actually killing people, but Nigeria allowed them in the spirit of ECOWAS. If they say we should not operate here freely, they should also not operate freely in Nigeria. There are many things that Nigeria can do to call Ghana to order. Nigeria can also make laws that will target Ghanaians.
What is the role of Ghanaian traders in all these problems?
They were the ones instigating Ghanaian authorities to do that. Whether they are being used by the government to create the problem; but they are the ones instigating the government. They are the main enemies in this issue.. They are the ones talking and insulting everybody.
How secured are your members in Ghana?
Their lives are in danger. I cannot say that they are well secured. The locals have been harassing them. Whenever they see them pass around their trade areas, they gang up and sometimes start beating them as the case may be and seize their goods. Some members who borrowed money from the banks will have their properties seized because they cannot repay the loans; their businesses have been shut down. They are really in danger.
Is there anything specific you want to tell Nigerians who have been following the story?
Though this is government to government, but I think Nigerian public must not resort to physical attack of Ghanaians living in Nigeria. That is not necessary; our government can handle the problem if they wish. If Nigeria is having problems with America, that is understandable, everybody will say ok, because they are big, but Ghana, I think Nigerian government should have millions of ways to handle it and if they fail to do that, then it becomes their own irresponsibility. Nigerian traders re suffering here; any support is welcomed. I wish all Nigerians stand by us and call for evacuation if our shops cannot be opened for us to do business.