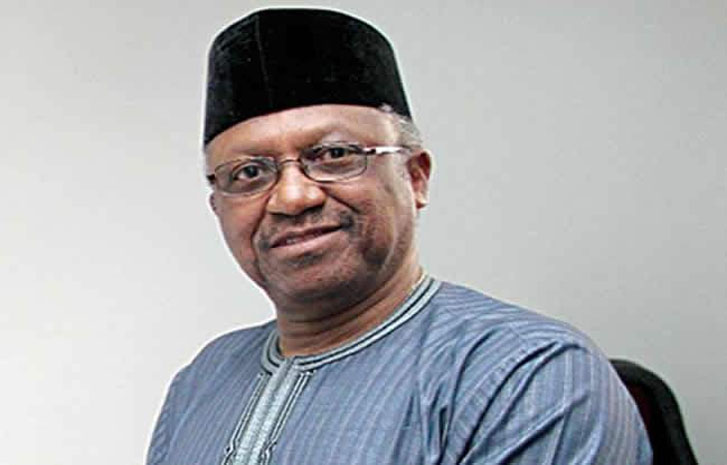 By Sunday Oyinloye
Against the background of the danger malnutrition poses to public health in Nigeria, International Society of Media in Public Health (ISMPH) in collaboration with Severe Acute Malnutrition (SAM) Advocacy partners – Aisha Buhari Foundation (ABF), Civil Society Legislative Advocacy Centre (CISLAC), Network for Health, Equity and Development (NHED) held a virtual media parley on the national nutrition conference with stakeholders and health experts calling on the government and the media to pay more attention to issues of nutrition and children with SAM.
Nigeria has the second highest number of stunted children in the world with a national prevalence rate of 37% among children below the age of five years
Besides, seven percent of children below the age of 5years are wasted and 58% of women of childbearing age are anemic.
In her goodwill message at the virtual media parley with the theme: Harnessing innovative Finance options for nutrition: The role of Media, the Executive Secretary of Civil Society Scaling up Nutrition in Nigeria, Beatrice Eluaka said nutrition security exists when all people at all times, consume food of sufficient quantity and quality, in terms of variety, diversity, nutrient content and safety to meet their dietary needs and preferences for an active and healthy life coupled with a sanitary environment, adequate health, education and care.
She however observed that achieving nutrition security for all people has become a tall order with the current burden of malnutrition which has remained a great source of concern particularly in developing countries, including Nigeria.
According to her, while policies and plans are in place in Nigeria to address the problem of malnutrition, the plans are generally not fully implemented due to lack of adequate funding adding "domestic funding for nutrition has become lean, leading to over-dependence on dwindling donor funding"
Noting that some gaps exist in vivid information about demand for nutrition services, Beatrice said "The media remain very critical in disseminating messages around strategic behavioral change to provoke positive change in behavior and perception towards these practices among community residents.
"Quality journalism informs citizens about issues that affect them, holds institutions accountable and contributes to peace and democracy by providing a voice to all. The media has the potential to boost the efforts of stakeholders in scaling up nutrition"
The Executive Secretary explains further" it is important that the media convey factual and evidence-based technical, policy, and funding information on nutrition through sound reporting. This will contribute to leveraging policy changes which can promote investment opportunities for nutrition, enhance nutrition services thereby contributing to improving the nutritional wellbeing of women, children and the vulnerable group"
In his presentation a strategic communications, advocacy and behavior change expert, Professor Adebayo Fayoyin advocated for domestic investments in nutrition stressing that investment on nutrition should get priority attention in Nigeria.
According to the visiting Professor of Mass Communication at Caleb University, Lagos, the media in the country must be more committed to strengthen health and development coverage for the lifecycle of the Sustainable Development Goals and Nigeria's health development agenda.
Also making a presentation at the media parley, the Country Director of the Network for Health Equity and Development, Dr. Emmanuel Sokpo called on the Federal Government to return and release the N800 million earlier earmarked for nutrition in the 2020 budget.
While advocating for the media to increase its tempo on the coverage of issues that have to do with nutrition and Severe Acute Malnutrition, Sokpo challenged all stakeholders to increase awareness on SAM in the overall interest of the country.
On her part, a consultant obstetrician and gynecologist, Dr. Mairo Mandara said Nigerian children have the rights to nutritious foods which she argued would make them have well developed brain.
According to her, the future of the country depends on the children; "therefore, all hands must be on deck to address all issues that have to do with nutrition"
" We have to do whatever we have to do to ensure the brains of our children are well developed and that can only be done with good nutrition" she said.
In her remarks, the Executive Director of International Society of Media in Public Health, Moji Makanjuola reiterated the commitment of her organization and other partners to the eradication of SAM in Nigeria stressing that ISMPH will continue to engage the media.
Making commitment on behalf of Journalists, the President of Association of Nigeria Health Journalists, Hassan Zaggi said his association was committed to the fight against SAM.
He however called on government to invest more in the nutrition of Nigerian children.