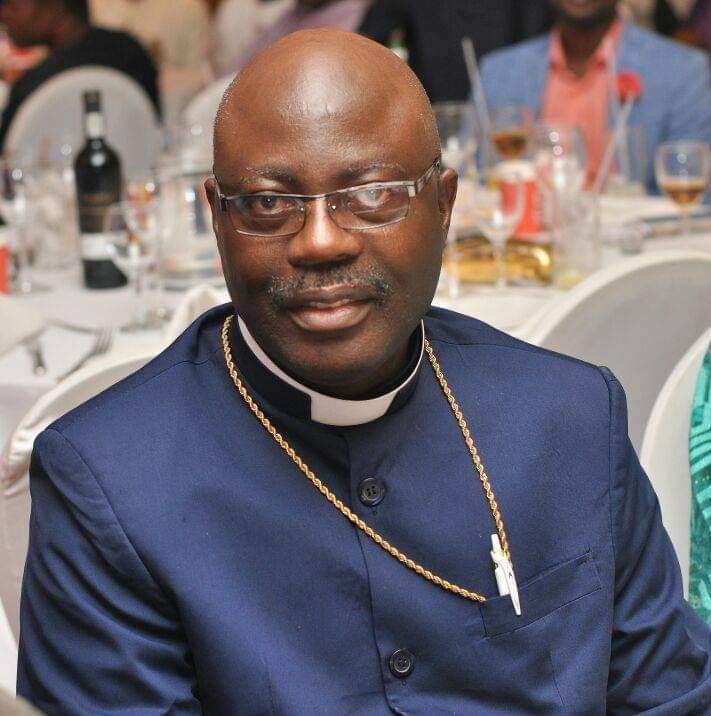 By Kayode Fanilola
I have been a fan of President MuhammedBuhari right from when he was a military Head of State until 2019 when he began his second term in office. It was not that I hated him, but I stopped being his fan and supporter.
Considering the endemic state of corruption, misgovernance and insecurity in Nigeria as a result of the sixteen years of PDP misrule, when Buhari was contesting for the post of the President, many Nigerians were desperately looking for a change in the political landscape. Fortunately, the newly formed political party on which President Buhari was to run came up with a 'change' slogan. Therefore, it was easy for people especially those that were old enough to know the war that the Buhari/Idiagbon military regime fought against corruption and indiscipline in government and in the society at large to identify with him and the APC.
He used the first two years of his first term blaming his predecessor, Goodluck Jonathan whenever he was criticized for a wrong action or inaction on matters of corruption, security and economy. These were the three major planks upon which he campaigned and won the 2015 election. In other words, Buhari was given the mandate to fight corruption to the barest minimum, defeat Boko Haram and ensure that lives and properties of the citizens were well secured and to bring the economy of the country back to a state of buoyancy.
Then he fell sick and was taken to London for treatment where he spent several months while the presidential jet was parked in an airport in London at an exorbitant daily parking fee when it would have made economic sense to take the jet back to Abuja. The whole nation embarked on serious prayers for the healing of the President and God answered the prayers of the people. With very poor performance of the President and the poor state of his health, many thought he should just spend one term and go and attend to his health. But many of us knew that no African President would take such a decision because some of them would rather prefer to die than to vacate the office to go and attend to their health.
When some of the Chibock girls were released by Boko Haram, and the terrorist activities of the group were drastically reduced, we were all excited and almost believed the sing-song of the regime that Boko Haram had been technically defeated. But the sing-song has since been changed to 'technically degraded'. Nobody cares again about Lai Mohammed's semantics, what is clear to everybody except the people in Buhari's government is that Boko Haram is more capable and far more dangerous now than six years ago when Buuhari came to office.
Six years into his administration, the principle of Federal Character that was meant to guide a sitting President in appointing people into political offices and also to maintain balance in the federal civil service has been killed by Buhari. As I write this article, there is nothing like the principle of Federal Character or quota system in political appointments and federal civil service. Apart from the Naval Chief, all the Service Chiefs are from the Northern part of the country. Eighty percent of heads of federal parastatals and agencies are from the Northern part of Nigeria.
Each time Buhari was criticized about the lack of the principle of Federal Character in his appointments, he has always responded that he can only work with the people he knows and can trust. During campaignfor votes, Buhari could ask for the votes of everybody but after the election, only his tribes men and women that he knows and can trust are worthy of important and sensitive political appointments
Buhari is known to always fill a vacant political position with his tribe men or women even when the person that occupied that position before is from another geopolitical zone. When KemiAdeosun was removed from office for tendering a forged NYSC certificate, Buhari could not find another person in the whole of South West. He replaced KemiAdeosun with a woman from his tribe. When Dr. KayodeFayemi left the Buhari cabinet to become the Governor of Ekiti State, Buhari replaced him with another person from his tribe as the Minister of Solid Minerals and there are many examples like these. The most tribalistic person that has ever ruled Nigeria is MuhammaduBuhari. This is one of the legacies the President is leaving behind. His nepotism is responsible for ethnic division and rivalry in the country. Nigeria has never been so divided against herself.
Human lives mean nothing again in Nigeria. As a matter of fact, animals especially cows are better off in some parts of Nigeria in terms of security. Every killing is greeted with the routine presidential condolence with a promise to bring the killers to book. But the worst would still happen and would be followed by yet another condolence from the presidential spokesmen. The President would not even come out to commiserate with the families of the victims directly on the TV or Radio not to talk of visiting the scene of the attack or the families of the victims.
This administration is the bloodiest government in the history of Nigeria. Bloodshed in the land has become a daily occurrence and those in government seem to enjoy it. Majority inNigeria including the Senate and House of Representatives have advisedBuhari to change the Service Chiefs who no doubt have run out ideas and bring in other people with fresh ideas, but he would not listen to them. Every effort made to prevail upon him to overhaul the security architecture of the country has not yielded any fruit because of the President's stubborn and insensitive nature.
On this note, Buhari will go down in history as the most stubborn and insensitive President. It is a shame that under the watch of the President, Nigeria was ranked by the United Nations as number three among the ten most terrorized nations in the world coming after Afghanistan and Iraq.
In a civilized society, Buhari would have resigned from office. I am glad that many important people in the North are now speaking out. The Sultan of Sokotohas spoken up that no place is secured to live in Nigeria. The Northern Elders Forum also told the President that he has failed the nation and therefore must resign. Sheik Gumi also called for the resignation of the President for his failure and inability to secure lives and properties in the country. This is no longer a matter of a section of the country trying to rubbish another section by calling for Buhari's resignation. Even people from his constituency are tired of him as we can see now that the loudest voices of the people calling for the resignation of the President are coming from his tribesmen.
Hunger and poverty do not know any tribe. Nigerians are hungry. It is a shame that Nigeria has now become the poverty capital of the world under the watch of Buhari. That is another legacy the President is leaving behind. The Buhari government isalso going to leave another legacy of a civilian administration with the highest incidents of human rights violations. Judges residences were raided at night and were subjected to intimidation of the highest order. Human right activists have been constantly harassed by the operatives of the DSS. Heavy financial penalties were imposed on media houses for doing their jobs.
Before you form any opinion that I must be a wicked and evil person for wishing the death of another man, I will encourage you to reflect and give a deep thought to this article.
One of the benefits of death is that it can be a face-saver. I mean when one dies before his reputation or character dies. It is a bad thing for a man's reputation to die while he is still alive. Ahmadu Bello died as a man of integrity when he was killed. He was more or less like an idol with myths about his personality and political stature. All these were intact when he died. The same could be said about ObafemiAwolowo and NnamdiAzikwe. Ojukwu described Awolowo as the best President Nigeria never had.
But I am sure if Awolowo had the chance to rule Nigeria before he died, some of his weaknesses would have been brought to light but death came to save him. Murtala Mohammed died as a hero but if he had ruled longer or lived longer, I doubt if he would still have ended up as a national hero.
M.K.O Abiola died as a hero of our democratic governance but if he had not died and had ruled, he might not have ended up as a hero. Umaru Musa Yaradua died with hisreputation intact but if he hadcompleted his term in office, the story might not have been the same.
With his six years in office, Buhari has been demystified. His reputation and character as a battle tested General, a nationalist; an honest statesman and an advocate of democracy have gone down the drain. Even his reputation as an anti-corruption crusader and friend of the poor has gone down the drain. With poverty and hunger in the land, no average Nigerian sees Buhari as his friend anymore.
Perhaps, If Buhari had died when he was critically sick, death would have been a face-saver for him. He would have gone down in history as a hero, an anti-corruption crusader, a no-nonsense disciplinarian, and a friend of the poor. Buhari would have gone down in history as a President that the cold hand of death did not allow to carry out his plans for Nigeria.
When one dies before assuming the position of power, death has saved that man's reputation and integrity. As the man is buried, his potential failures, mistakes and shame are also buried with him.
To die with integrity is better than to live with shame. If Buhari had died, he would have been saved from setting the record of a President who would only be remembered for incompetence, nepotism, and unprecedented loss of innocent lives occasioned by insecurity.
Bishop Kayode Fanilola writes from Maryland, USA
Email: kfanilola@gmal.com