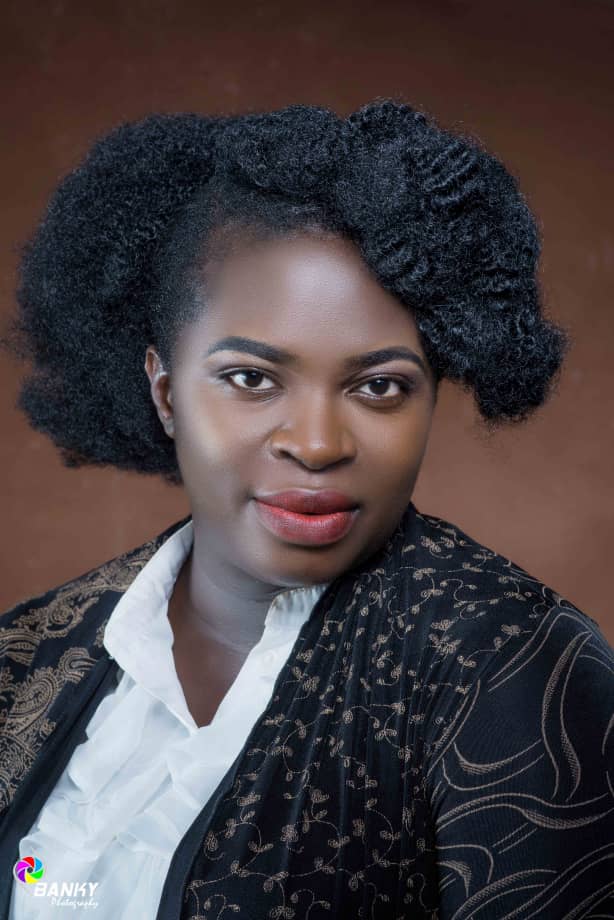 Elizabeth Oluwatuyi is the founder of Isabel Arts Gallery and one of the most talented artists in Nigeria. She is a multi-talented artist as she functions as a Gospel artist, a painter and a textile designer. Elizabeth earned her Bachelor of Technology degree in Industrial Design at the Federal University of Technology, Akure. While in school, she specialized in textiles where she acquired skills in Tie-dyeing, batik, weaving and other textile crafts and designs. Though she had the option of specializing in graphics where she could further her painting talent, Elizabeth chose to explore more by going into textiles. The artist started her painting business in year 2015 and with hard work and diligence, she has become a sought after. Even as her career is dominated by men, she's a painter that carries a special energy and power. As a portrait artist, Elizabeth has gained mastery in hyper realism painting. Aside that, she does all kinds of painting including abstracts nature and still life. She makes highly textured paintings which are unique in style and quality. As a way of turning waste to wealth, Elizabeth's works are textured with waste materials from wood (sawdust). Some of her works have featured in several art exhibitions.
She speaks to Green Savannah Diplomatic Cable about her profession
Excerpts: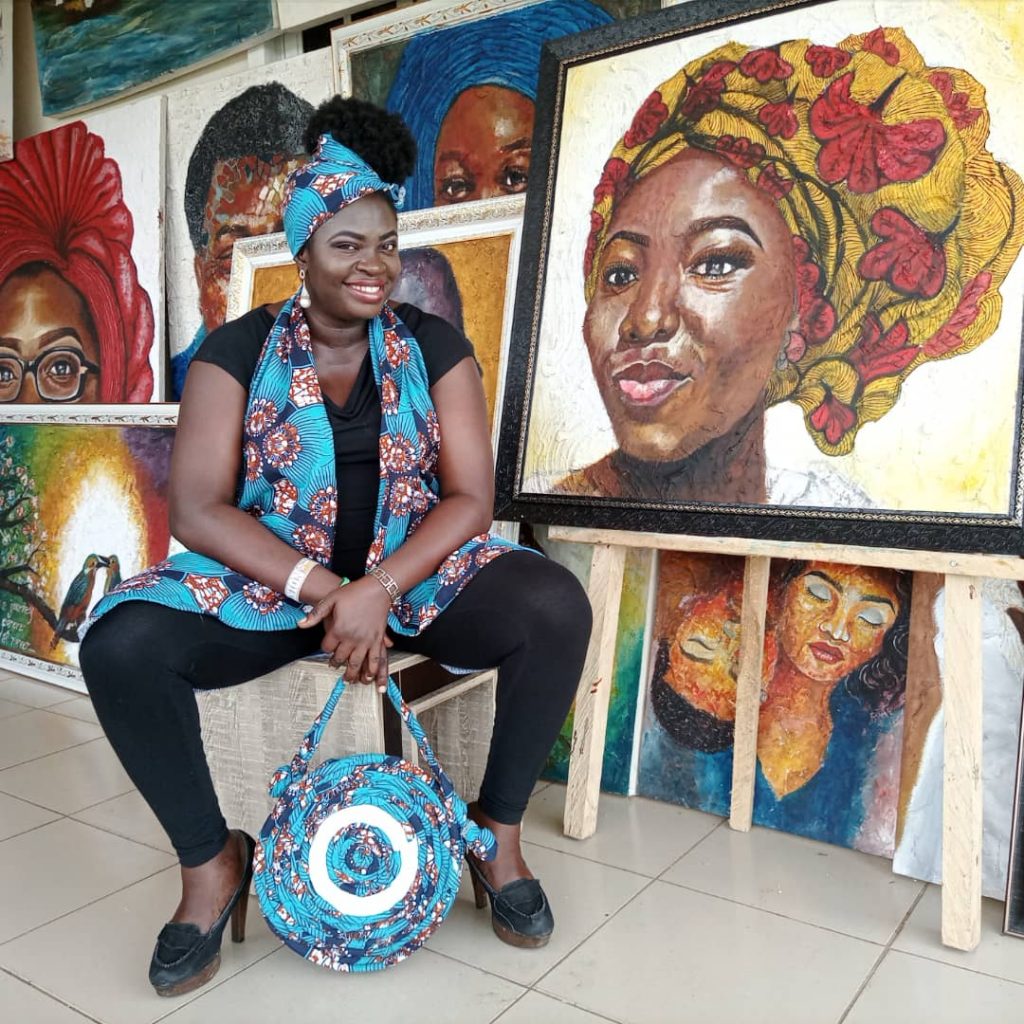 How did you become an Artist?
I'm a self-taught Artist, though I got exposed to art at a very tender age. My Father was a designer and in those days,he used to make several sketches in his notepads. One day, I came across some of my father's sketches in the house and this inspired me greatly. Since then, I've had passion for art.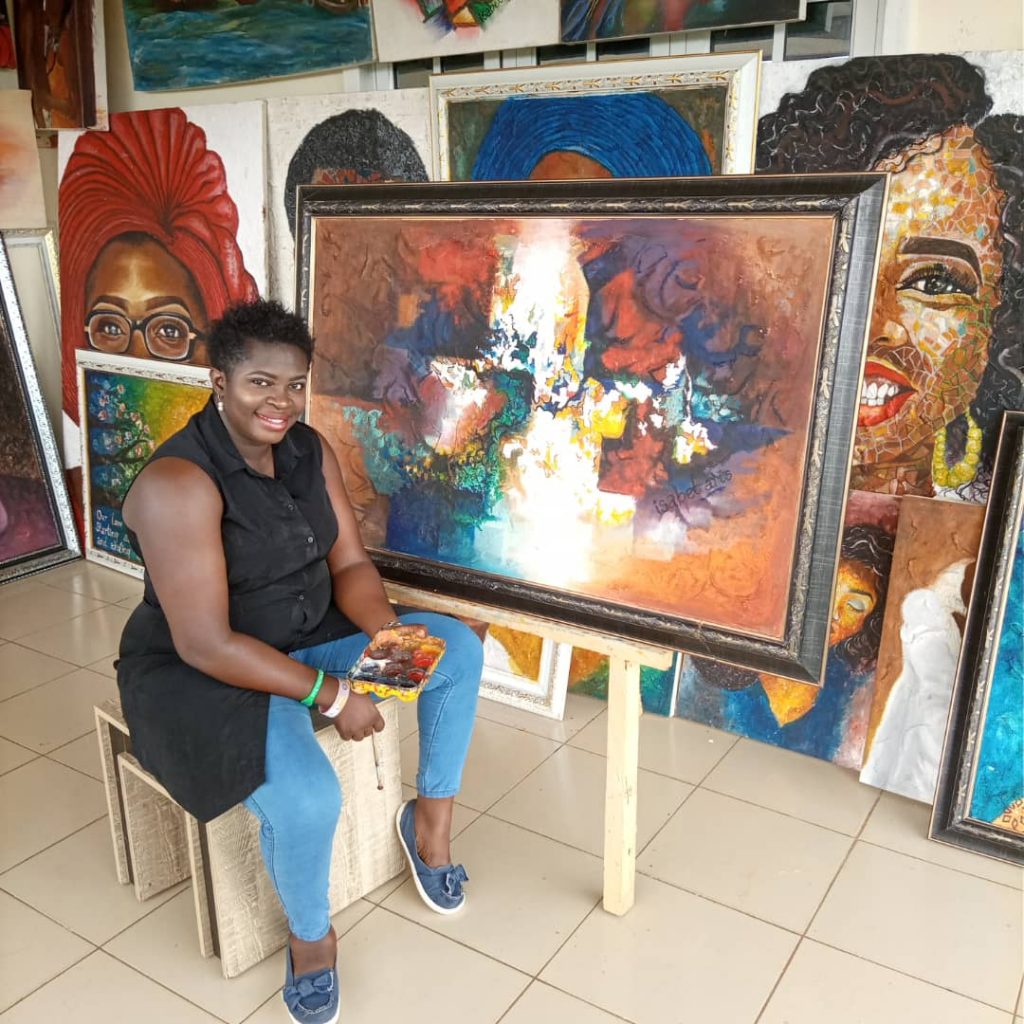 Why did you choose to be a portrait Artist?
Though I'm a multidisciplinary artist but overtime, people have been placing consistent orders for portrait Art. This has made me to develop myself personally in hyper realism.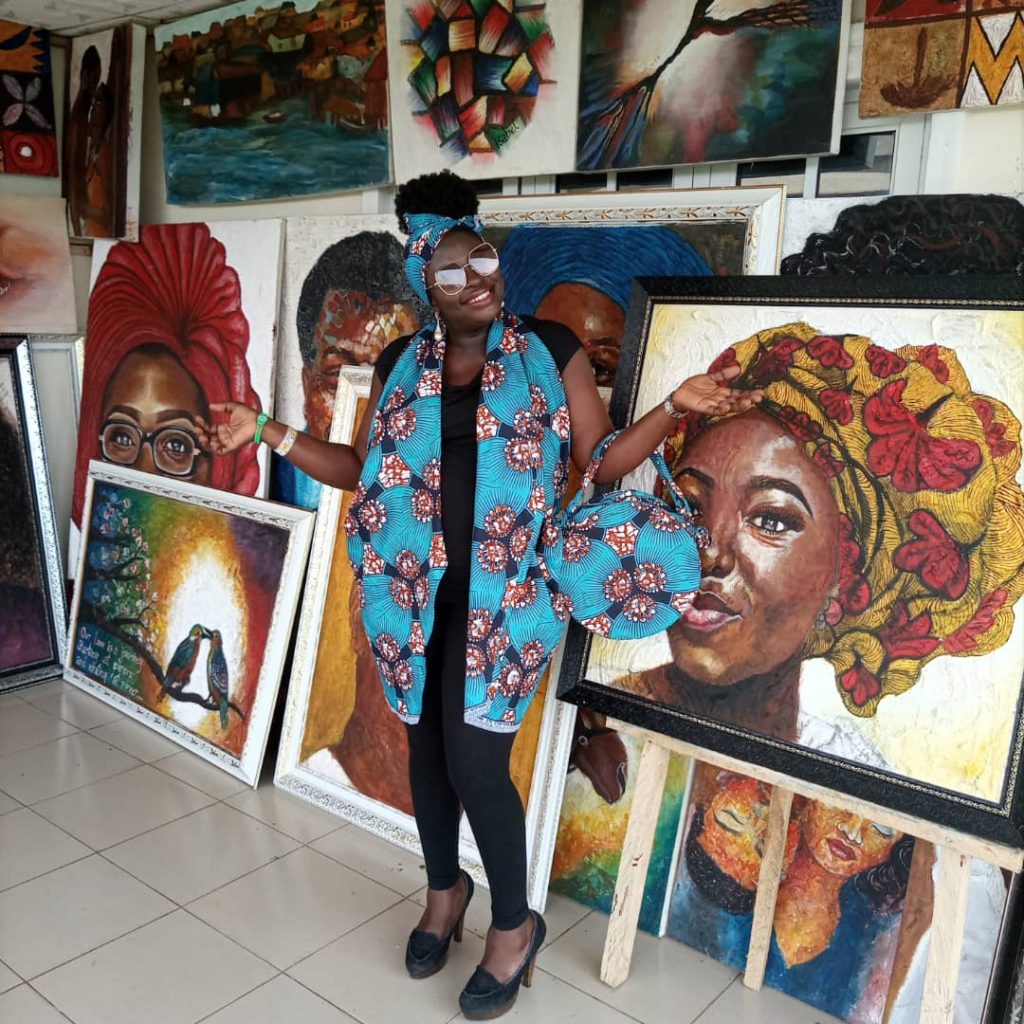 What is unique about your works?
My works are unique such that they are highly textured with waste materials from wood. I apply them on the canvas to make artistic designs which will reflect when the painting is done. Aside that, my paintings are hyper realistic such that it is difficult for anyone to believe they are painted.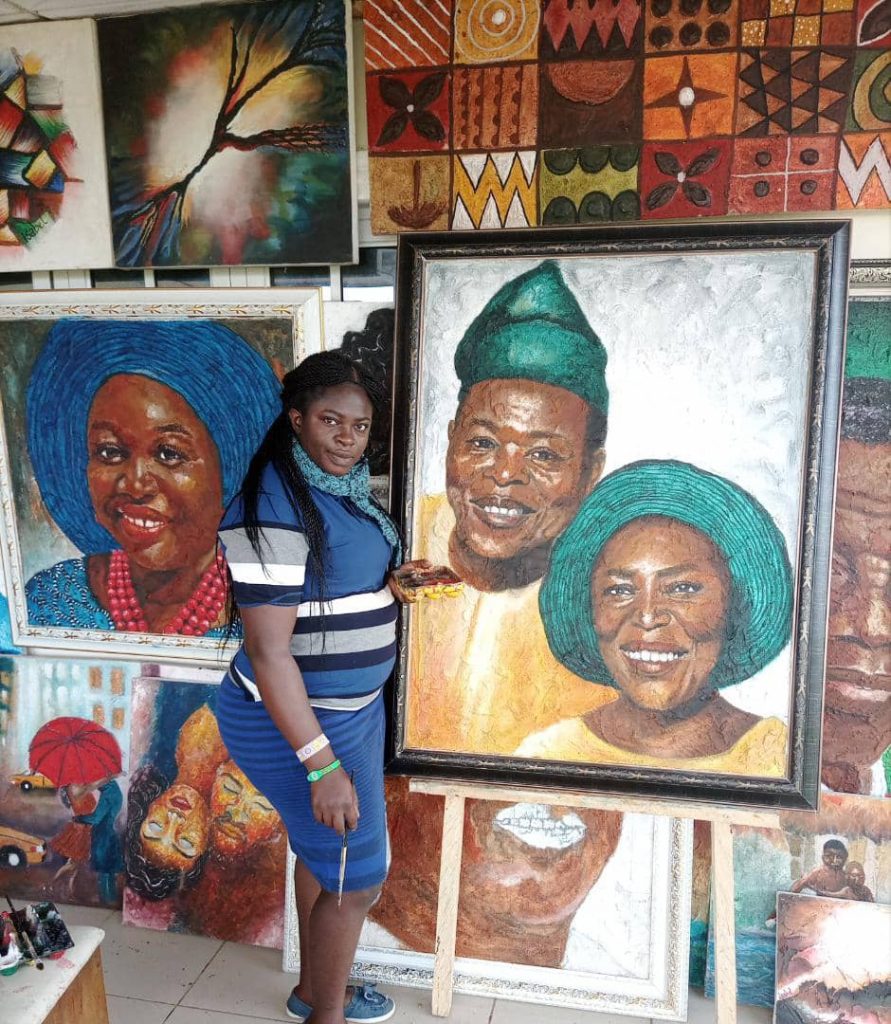 You area Gospel artist, a painter and a textile designer, how do you combine all these?
By the grace of God, I combine all the roles together through proper planning. I plan my day ahead even as another and make proper use of my time. It also requires hard work and diligence to function in all these roles without one hindering the other.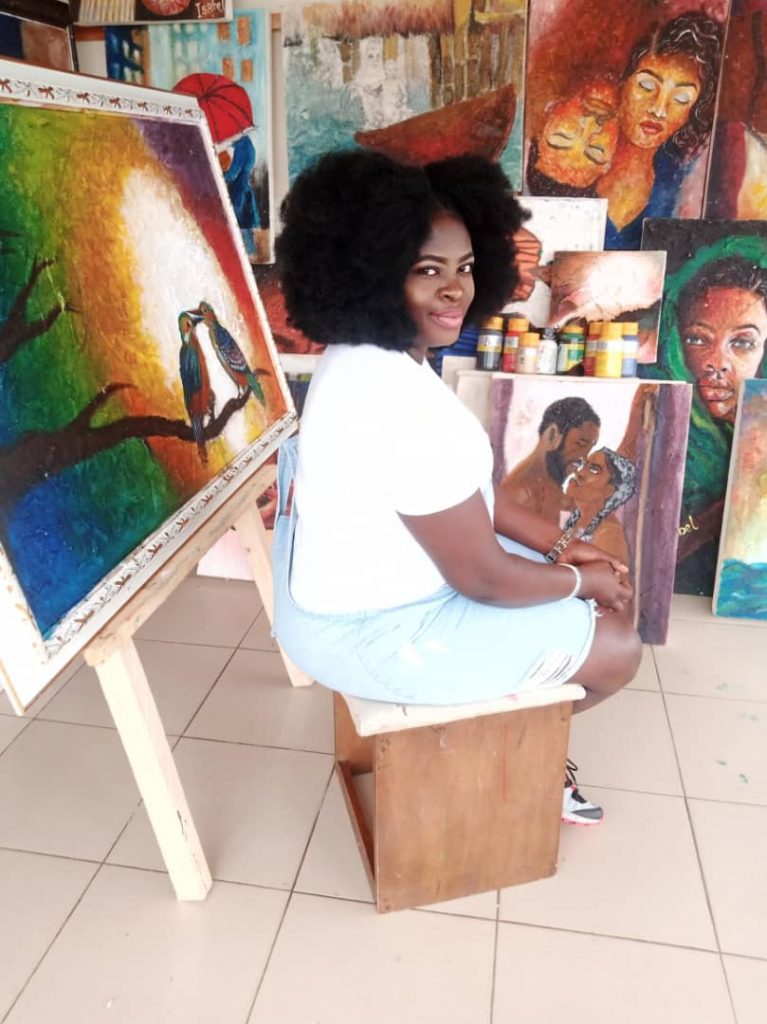 Do you have your husband's support since your work entails a lot of time?
Yes, my Husband is my number one fan, and he supports me on any vision I embark on. Though he's a medical doctor, he still helps me to paint whenever I have a handful of works to deliver.
What are the challenges associated with your profession and how are you navigating round those challenges?
One of the challenges we face is pricing. People tend to pay more for bigger brands than the smaller ones. I've seen people buying artworks at expensive prices from outside the country while they price artworks here at ridiculous prices. I could remember a hotel I advertised my paintings to, after going there severally, I was informed the owner has gotten paintings from abroad, which will be shipped in again with money. This really discouraged me. It's high time we start appreciating our own talents. Generally speaking, exhibitions around the country prefer to focus on bigger brands which are known and old. Their focus is on money rather than talents. When you see the paintings of young talents, you'll see the time and efforts thathave been put into their works.So, what I do is that, I make my clients see the value of what they are gettingfar beyond just putting colours on a canvas.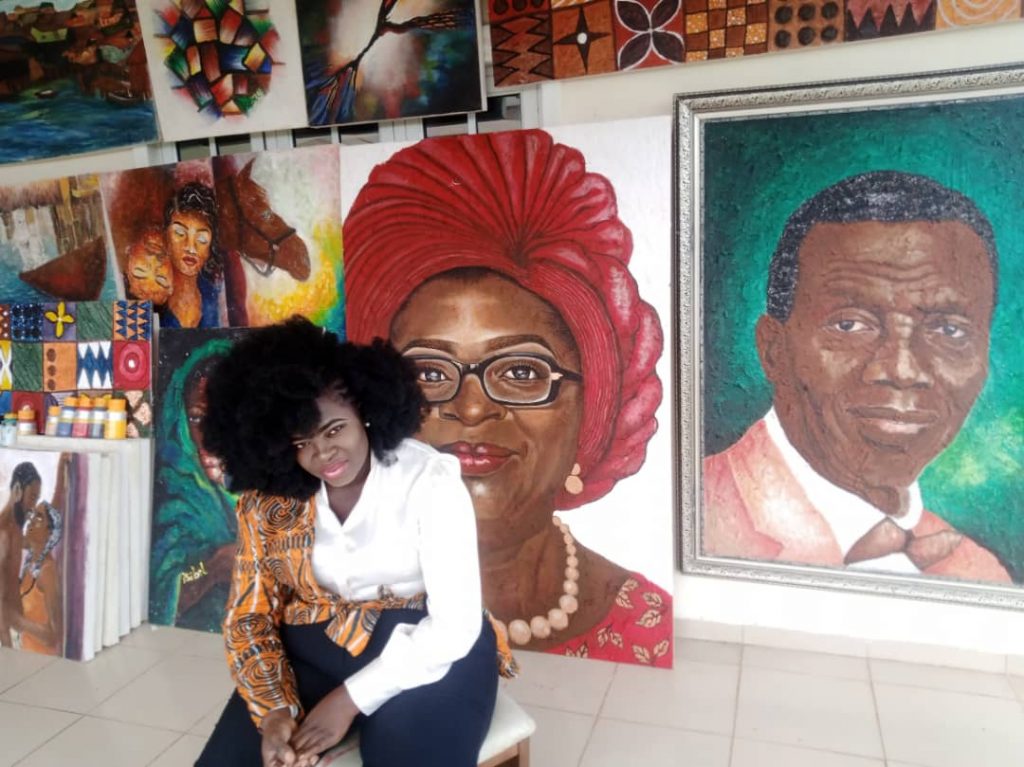 Where can your works be found?
My works are physically available in my Gallery. They can also be seen online, on my Facebook page, Isabel Arts, Elizabeth Oluwatuyi and on instagram as isabelarts_music.
There are more men in your profession than women, what is responsible for that?
I could say those who eventually practice art were first talented and later developed the talent. So, it depends on how talents were given by God. But in recent times, women have shown their prowess in art.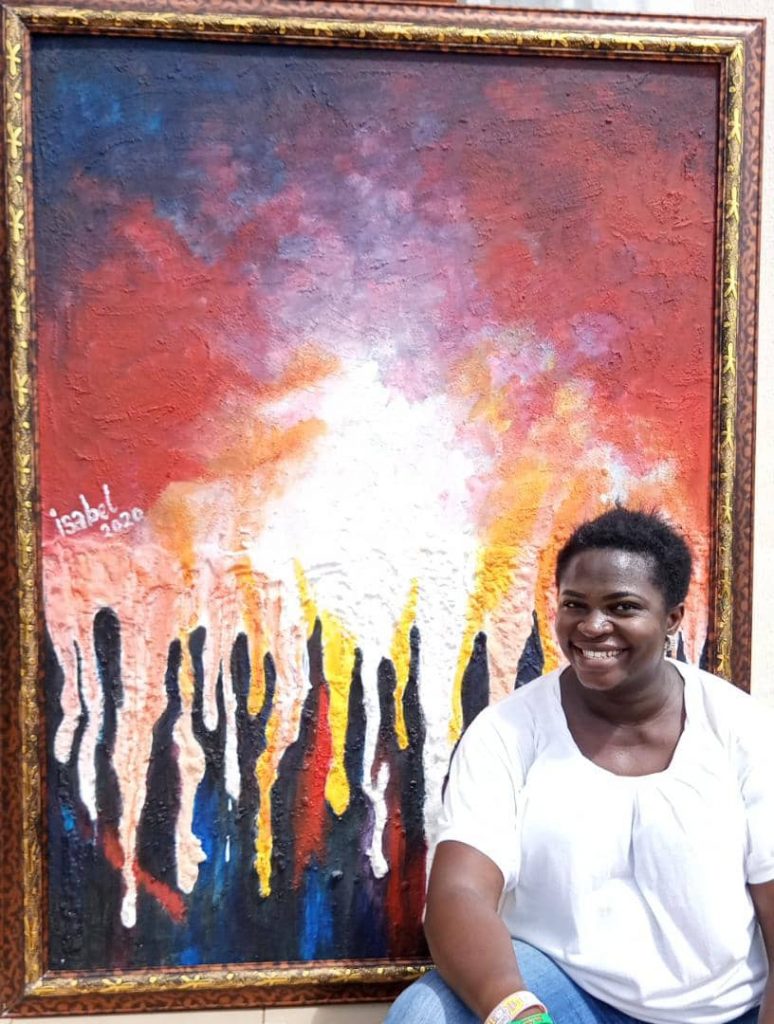 What should your enthusiasts expect from you as we approach 2021?
They should expect a unique exhibition of Paintings early next year. It will be a collection of spiritual paintings bringing powerful messages to peoplebeyond just paintings.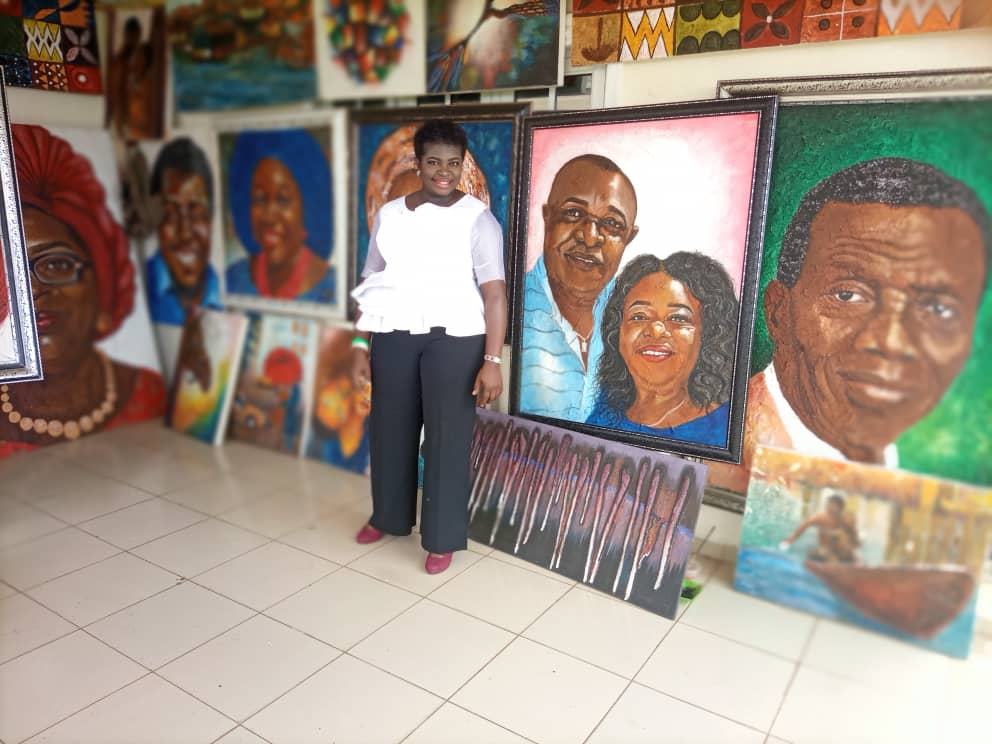 Are you fulfilled as an Artist?
Yes I am. Even if you offer me a government job now, I won't take it. I make more and still have more time for other things in life. I love my profession.