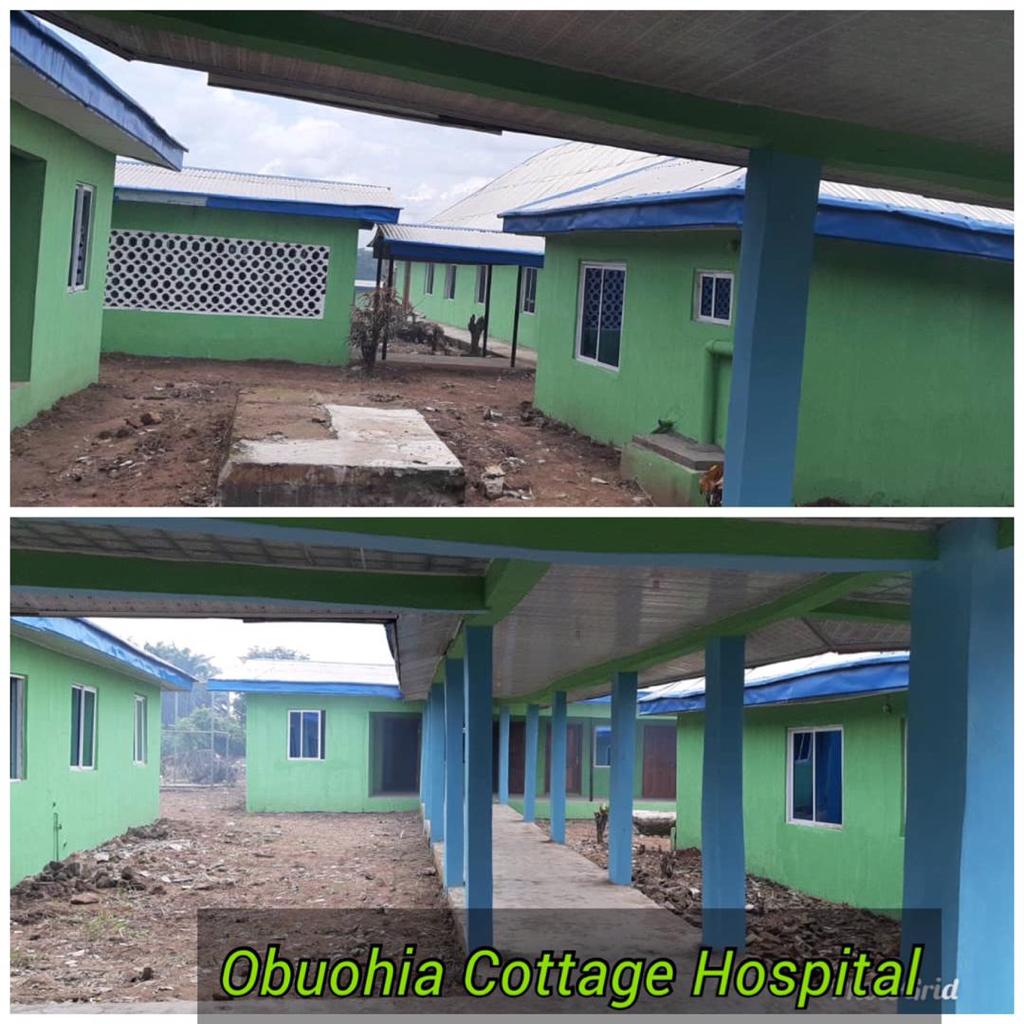 By Sunday Oyinloye
The importance of community development cannot be over emphasized; little wonder Coretta Scott King says "the greatness of a community is most accurately measured by the compassionate actions of its members."
Ara Tucker also gives an insight into the importance of giving back to the society; "it's so important to have a genuine human regard for the people who work for you. To be a person of integrity, fight for people when they aren't in the room, and do what you say you're going to do."
It is in realization of this that Hon. Sam Onuigbo, member representing Ikwuano/Umuahia North/South Federal Constituency at the House of Representatives has dedicated his life to community development. Interestingly, Onuigbo did not begin his community development works as a politician.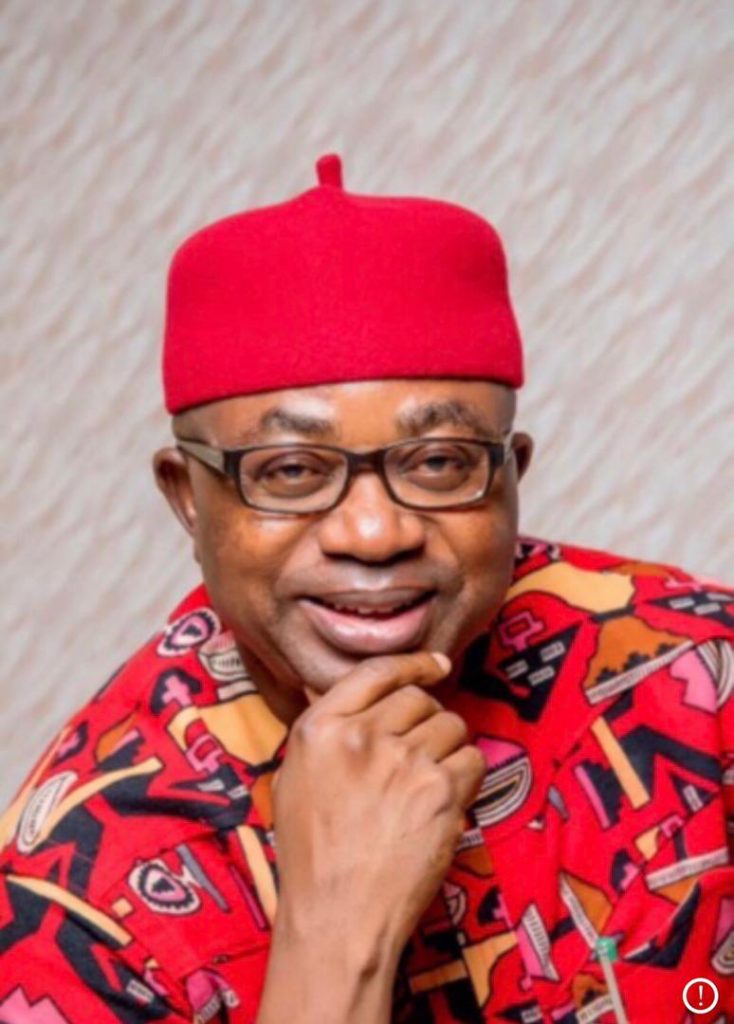 Findings by Green Savannah Diplomatic Cable reveal that he has been actively involved in community development since his undergraduate days. Onuigbo believes that development and growth of the nation can only take-off first, from the development of our communities.
Listen to him" for me, it is an important first step, that was why when I was working with the U.S Embassy in Nigeria, I was able to attract the building of a block of classrooms and ultimately the establishment of a secondary school; Ambassador's College in my community, Obuohia Obi-Ibere. I did that to save our people from having to walk over nine kilometers to school daily"
The National Assembly member says he is never tired of community development works and will continue to work hard so that his impact could be felt in more communities
In his words: "I will not stop taking part in community development. In fact, I have expanded my scope now by taking it to the entire villages that make up the three Local Government Areas ;Ikwuano, Umuahia North, and Umuahia South that I represent.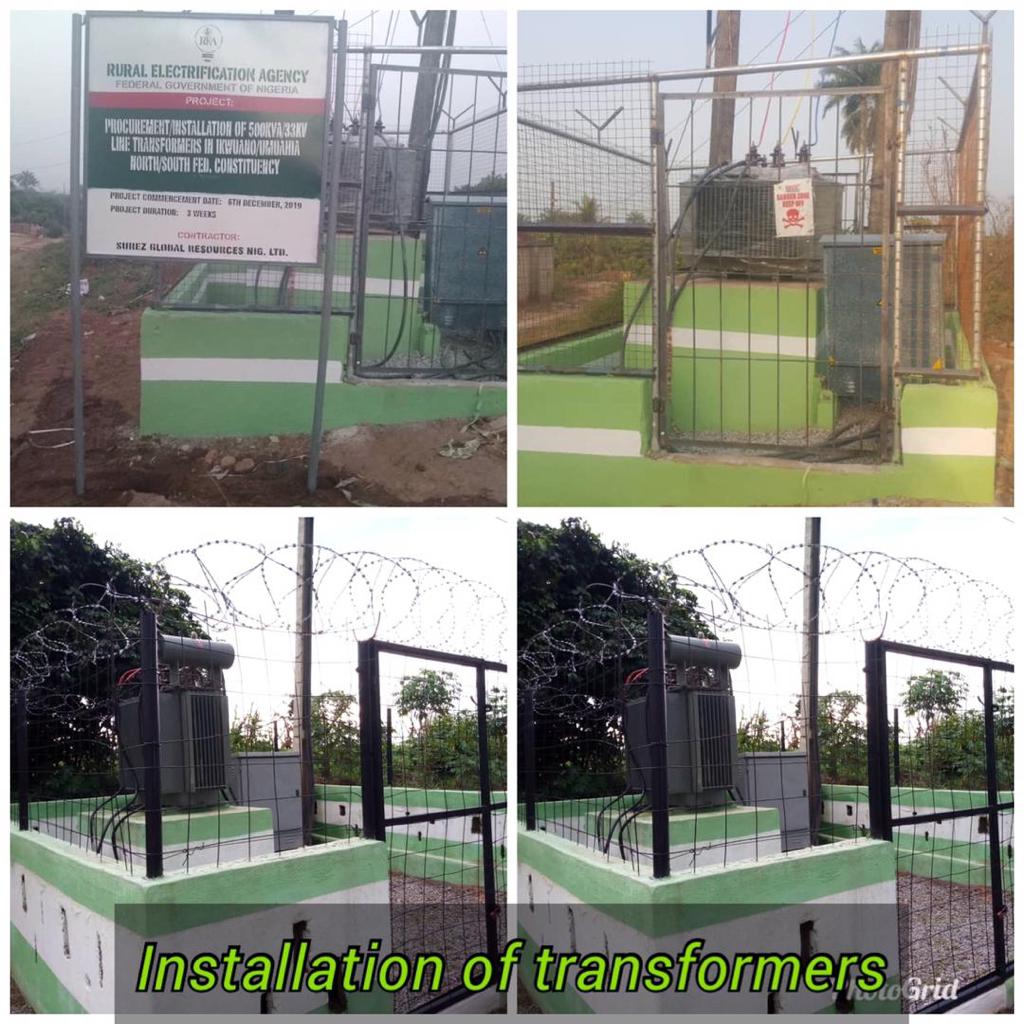 "Over the years, I have been able to build schools, hospitals, rehabilitate roads, carry out erosion control works, provide trainings and empowerments, and provide electricity, offer scholarships, and many more.
"This trend will continue. For instance, efforts are at an advanced stage to build a modern market and an Agro Processing Industry in response to the requests made to me by the women of my community. In the same vein, we will touch so many other communities."
Just last week, the lawmaker again stressed the need for every Nigerian, no matter their gender to embrace community development. Speaking at the 2021 Annual August General Meeting of Obuohia-Ibere Development Union, National Women's Wing in Ikwuano Local Government Area of Abia State, Onuigbo said women are critical stakeholder in community development and urged them not to take the backseat but strive to supplement the efforts of the government in developing the society.
"When women put hands together to contribute to the upbringing of their children, when those children become useful to themselves and their families, by extension they also become useful to the society, therefore, their position is key and we must always support them to realise their task," he said.
Perhaps, Hon. Onuigbo is working in line with what Mother Teresa said "I alone cannot change the world, but I can cast a stone across the waters to create many ripples."
The Lawmaker told Green Savannah Diplomatic Cable that he would continue to impact on communities in his Federal Constituency at all times
Meanwhile, Onuigbo has described as sad the death of Lady Adanma Enyidiya Okpara, wife of the former Premier of Eastern Nigeria, Dr. Michael Iheonukara Okpara. Daa Adanma was not only his constituent, but his elder sister from Ikwuano.
Onuigbo said "despite the pains that we feel from her loss, her death reminds us of her steadfast support for her husband which gave him the momentum to inspire the laying of the foundation for the development of the defunct Eastern Region "
He listed the achievements of Dr. Michael Iheonukara Okpara as follows: building of the Hotel Presidential in Port Harcourt and Enugu, the establishment of the Ulonna Farm Settlement, Golden Guinea Breweries, Ceramics Industry, Michelin Tyres in 1962, and his role in the eventual realization of the University of Nigeria Nsukka as the first autonomous full-fledged university in Nigeria,
Other are mapping of Emene Industrial Layout Enugu in the mid-60s,the signing in 1961 of the agreement with Sir Kenneth Hutchinson and Mr. C.C Fitstead of Conch Methane Service LTD for the Eastern Region 18million Gas Production Plant to be built in Bonny (the idea behind the Nigeria Liquefied Natural Gas–NLNG–which was eventually established in 1989).
According to the lawmaker," these are eloquent testimonies of Dr. Okpara's range as a leader and this was only possible because of the strong support that Daa Adanma Okpara gave him.
We will sorely miss her, but we are consoled by the fact that she lived a fulfilled life and left indelible footprints on the sands of time.
"On behalf of my family and the good people of great Ikwuano/Umuahia North/South Federal Constituency, I condole with Chief Uzodinma Okpara (Omekannaya), the entire Okpara family,the people of the Old Eastern Region and the entire people of Nigeria for this great loss."
Hon. Sam Onuigbo trained in Finance, Accounting and Corporate Governance. He is a Fellow of the Institute of Chartered Secretaries and Administrators, London; Fellow, Nigerian Institute of Management – Chartered; Member, ASIS International, Virginia, USA and Patron, Nigerian Institute of Management, Umuahia Chapter.
After over 17 years of unbroken and meritorious service with the US Embassy, Nigeria, during which he held the highly sensitive position of the Supervisory Fraud Prevention Specialist, he voluntarily resigned.
He is a recipient of several Meritorious Honour Awards from the US Department of State; Professional and Vocational Service Awards from Rotary Club International; Award of Honour from the Forum of Commissioners of Finance of Nigeria; several Long Service Awards from the U.S. Department of State; Letters of Commendation from two former US Ambassadors to Nigeria.
At the National level, Onuigbo was Special Adviser, Public Affairs, Office of the Speaker, House of Representatives, National Assembly.At the state level, he was Commissioner, Ministry of Lands and Survey; former Commissioner for Finance.
He is the first Representative from his Federal Constituency to be re-elected. Since assuming office as a federal legislator, Sam Onuigbo has sponsored motions and bills that have impacted the lives of not only his constituents, but also Nigerians at large. One of it is the Climate Change Bill.
In 2019, he was elected to the Board of Global Legislators for a Balanced Environment (GLOBE) International, as the Vice-President Africa (the first Nigerian to be so recognised). He is also the current President of GLOBE Nigeria, after serving as its Vice-President between 2016-2019.He is also the Chairman of Climate Parliament, Nigeria.