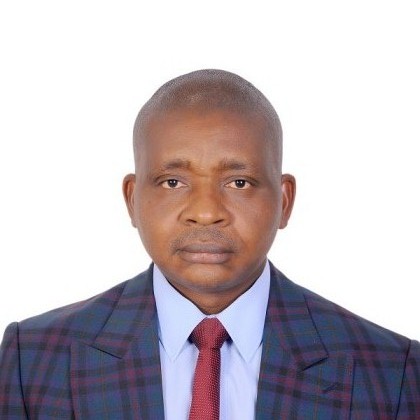 By Sunday Oyinloye
To cure us of our immoderate love of gain, we should seriously consider how many goods there are that money will not purchase, and these the best; and how many evils there are that money will not remedy, and these the worst. – Charles Caleb Colton
Nigerians call them housemates, but I call them a lost generation; sexually promiscuous young men and women looking for money and fame. Can you blame them? In Nigeria, money is god and people worship it and could go to any length to get it. This is the truth, though it's a bitter pill. It is not a coincidence that some trade in human parts all because of money. That is how rotten the society has become.
Apart from money, some young ones want to be famous without any value addition, or without proffering solutions to the many challenges facing the country. I don't have a problem with fame, but I believe it must be gotten through value addition. Unfortunately, many don't care about how they get it. Little wonder, Clive James says life without fame can be a good life, but fame without a life is no life at all.
Dante Alighieri also says "worldly fame is but a breath of wind that blows now this way and now that, and changes name as it changes direction".
But some of our youth don't give a damn about some of these wise sayings. They are quick to point accusing fingers at the older ones, some of whom are actually the architect of most challenges facing the country today.
Otherwise, how do you explain a situation where people who have looted the treasury will have houses in different parts of the world while majority wallow in abject poverty? What do you expect in an environment where a 95 year old is caught selling hard drugs to the youth?
I honestly agree with the youth that the older ones have destroyed the country almost beyond redemption, but the attitude of some of our youth makes me scared about the future of my beloved country. Some of them just like the older ones they are condemning are running faster than their legs.
A good number of them even spend the little they have on gambling. We have gambling spots in almost every community being patronized mainly by the youth who think luck could just smile of them. Gone are the days when people are told to wait for their time. Now, some of our youth want to start running the day they are born. That is how damaging crave for quick money could be. Again, you cannot entirely blame them because the older ones are equally rotten.
Let me say here that we have a fantastic population of youth in Nigeria; young men and women who are doing great in their chosen professions, though some of them may have also found themselves in the House of shame where youth are kept doing immoral things in the name of confidence building or other reasons given by the organizers'.
According to Wikipedia," Big Brother is a Dutch reality competition television franchise created by John de Mol Jr., first broadcast in the Netherlands in 1999, and subsequently syndicated internationally. The show features contestants called "housemates" or "HouseGuests" who live together in a specially constructed house that is isolated from the outside world
"The contestants are required to do housework and are assigned tasks by the producers of the show (who communicate with the housemates via the omnipresent authority figure known to them only as "Big Brother") .The tasks are designed to test their teamwork abilities and community spirit"
Just like many Nigerians, I cannot see any value addition in the so-called Big Brother Naija, rather, it is a distraction, and pure promotion of immorality and indolence. I know some fans of the programme might not like this, but that is my perception of the show.
How I wish the attention, time and resources spent on the programme was expended on the promotion of science and technology or other things that can solve some of the challenges facing Nigeria?
It would have been wonderful if those camped in the immoral house were kept there to brainstorm and find scientific solutions to some of the challenges facing humanity.
Interestingly, I read that a man complained that one of the so-called housemates had something too intimate with his wife who was also in the house of shame. And I asked myself, which responsible man would allow his wife to be in such a place or which responsible woman will not know the implication of being in such a place?
Last Saturday, I went to a Barbing Salon, and a couple came in with their children. The oldest of the children cannot be up to 7 years. Guess what? One of the children asked the barbers to change the channel to Big brother. I was shocked, and even became more shocked when the father merely smiled and the mother didn't say anything. That means the children must have been watching the programme at home. I said to myself, these are not parents.
Now that season 6 (as I read in Punch Online) of the show has ended and one Whitemoney won N90 million, I want to know what value it added to the lives of those who were addicted to the programme or what value the show added to my country.
A lot of Nigerians got addicted to it because they want prove that they are current. When the programme was on, I asked a lot of youth to tell me just one value addition of the programme. None of them gave me satisfactory answer. Some of them even said I was analogue.
If Nigeria must move forward, our energy and resources should be devoted towards research, science and technology. Corporate organisations must be made to invest in science and technology and not programmes that will further corrupt the minds of some of our youths who are already neck-deep in Yahoo-yahoo and Yahoo- Plus
Let me say again that majority of our youth are fantastic. To these ones, I will encourage them never to look back. I will also appeal to our youth generally to please use their time on things that can help humanity. The leaders too must show good example. Thank God that season 6 of the most unrealistic show called reality show has ended.