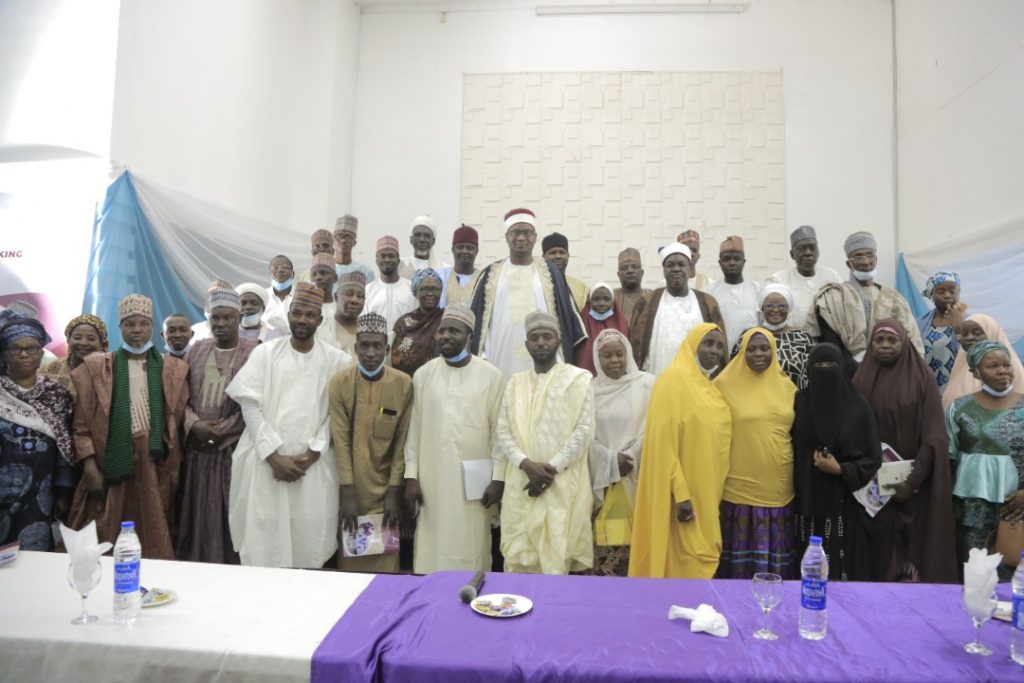 By Sunday Oyinloye
A Consultant obstetrician and gynecologist, and Lead Advocate for Keeping Girls in School (KGIS) Africa, Dr. Mairo Mandara has called on the Federal Government of Nigeria to make completion of secondary school compulsory for every child in the country
Besides, she urged traditional and religious leaders in Nigeria to use their influence to ensure that girls go to school in their localities
Speaking at a two-day dissemination meeting of the non-governmental organisations in Abuja, Mandara also advocated for a central role for traditional and religious leaders in the country so that they can monitor schools and ensure that every child goes to school and every teacher goes to school to impact knowledge on students.
Her words: "We need to give religious and traditional rulers a central role in monitoring schools, so that they can ensure that every child goes to school, and every teacher goes to school to teach our children. Government needs to give them that role and ensure that it happens.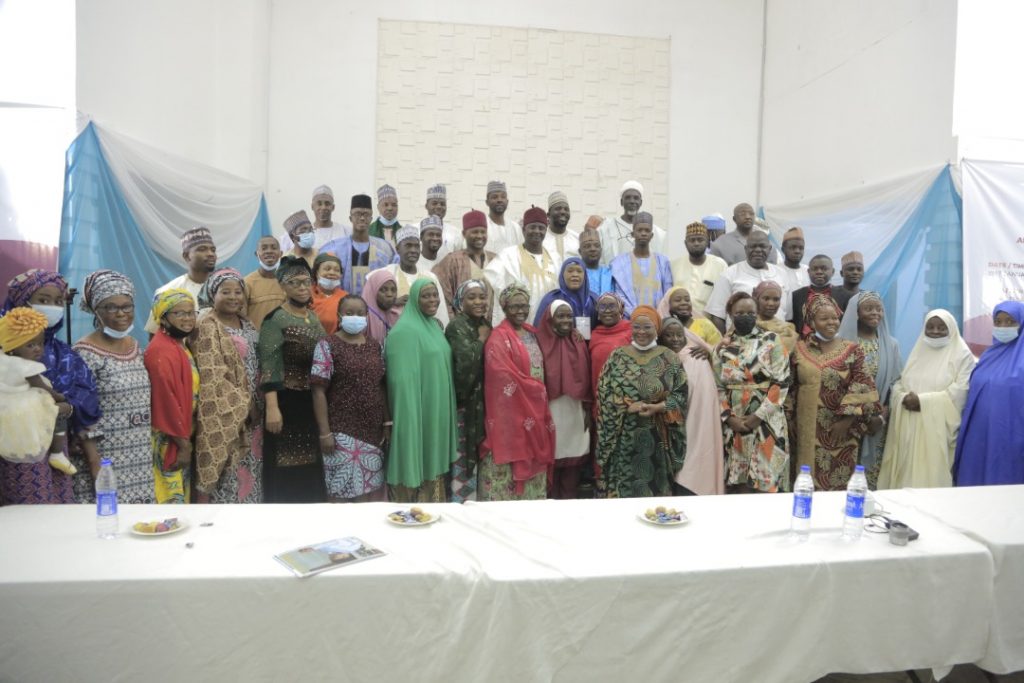 "The second thing is that we need to use the power of religion- Orthodox Church, Islam, Catholic and the rest should use the power religion has given to women as human beings to ensure that girls go to school.
"This is because the data we have showed that when girls complete secondary school, it reduces maternal mortality, child mortality and increases family well-being and family health and also increases family income generation. Completion of secondary school is the only time when women begin to change concept into action.
"What we are asking is that we should make completion of secondary school as a minimum compulsory for every child. Every child, every human being, and indeed, all lives have equal value; the girl child should be given the opportunity to reach her potential,"
Also speaking at the meeting, the Chief Education of the United Nation Children's Fund (UNICEF), Saadhna Panday-Soobrayan, said that girls' access to quality education needs sustained, comprehensive, multi-sectorial and multi-stakeholder initiatives that are delivered with speed, scale, and quality.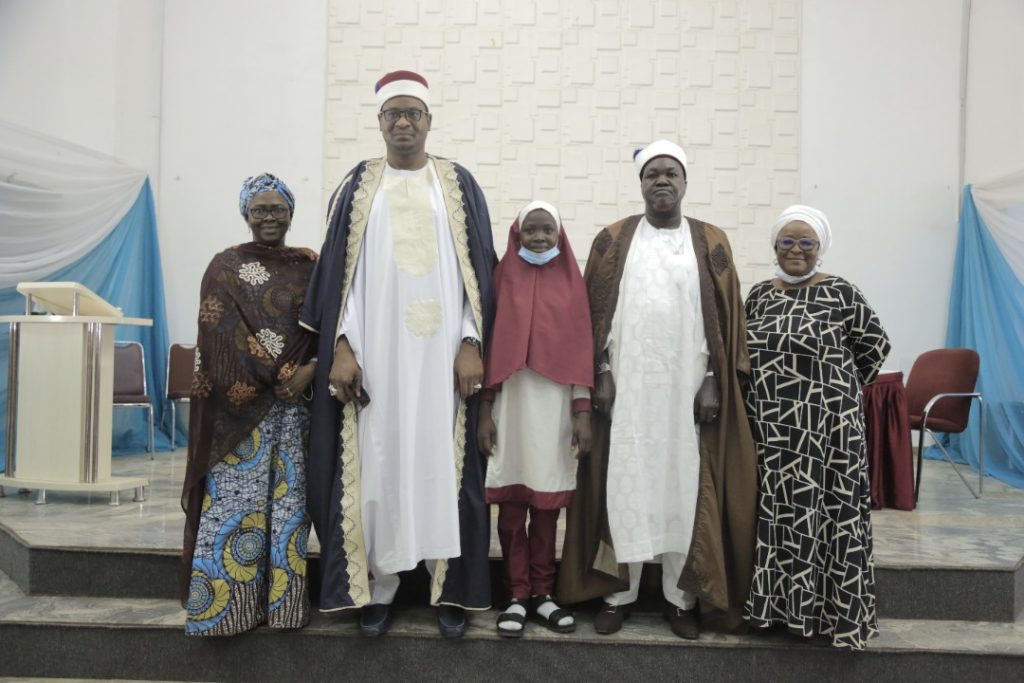 According to her, even though Nigeria has advanced in closing the gender gap in education, significant regional disparities remain in enrolment, retention and transition rates for girls.
"One in two girls does not transition to Junior Secondary School and in rural areas, for every 25 boys who complete Junior Secondary School, only 9 girls do so. This is fueled by a complex interplay of factors including high rates of poverty, safety and security concerns, gender biases and social norms and traditions. "She said
She called for more investments in the girl-child, stressing "There is a rich store of data on the benefits accruing to girls, women and to societies when investments are made in girls' education, in particular secondary education. It dramatically increases the lifetime earnings of girls; child marriage rates decline, child mortality rates decline; and child stunting drops."
While fielding questions from Journalists, one of the traditional rulers in attendance, the Shehu of Bama, Umar Kyari El-Kanami, spoke on the security situation of his domain and how it is affecting education
He revealed that even though the Boko Haram war is not completely over, there is relative calm in this area compared to the previous years.
On how they are getting the girls to enroll in school he said, "We try to encourage our people to enroll our children in school. If you go to the rural areas, most of our people don't want to take their wives to hospitals because male doctors will attend to them. In that line, we encourage them to send their girls to school so that in the near future, their women will be attended by female doctors. We also try to encourage the community to love one another, forget the past and let us move forward together."
Another Royal father in attaendance, the Emir of Anka, Atahiru Mohammad, explained that the secret of their success in getting huge number of girls enroll in school was advocacy and enlightenment.
"We started with advocacy and enlightenment; we involved the traditional rulers and other religious leaders. We now have a lot of girls in our schools." He said
On the security situation he has this to say: "The security aspect is overwhelming. The schools that are in the local government areas we can guarantee them, but those in the rural areas, we cannot because there is no security in those areas."
He also spoke on funding of girls education in his domain:"During our advocacy and sensitization, we made it clear to parents that the government cannot shoulder everything. Most of the parents are doing well because they are sponsoring the girls by providing them with all that they require for their education. We have a foundation where we launched an appeal fund and got some money and we use this to help those who do not have the money to pay. We are trying as much as we can."
Keeping Girls in School Africa focuses on developing strategies and solutions to ensure African girls finish secondary school, supporting mentorship programs for girls in Africa and leap-frog improvements in maternal and child health, and empower girls and women for sustainable community