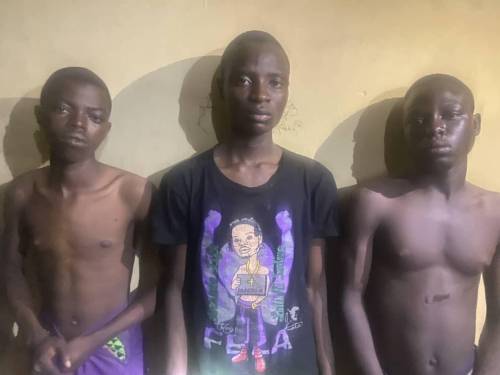 By Sunday Oyinloye
Last year, a heartless young man was caught in Oro Kwara State Nigeria for murdering his girlfriend. He not only confessed to the crime, he also revealed that the girlfriend was not his only victim. After killing his unsuspecting victims, he would severe their heads and sell to an equally heartless herbalist for money rituals. What is even more shocking is the ridiculous amount he sold each head and what he used the proceeds of his crime for before he was apprehended by the police
When asked how much he sold each of the human heads, the man from the pit of hell said N20000, which is less than $50, and also less than the cost of a big cow head in Nigeria. When further questioned on what he spent the blood money on, he said he used it for "Faaji" (pleasure). Such evil and evil men are now on the increase in Nigeria.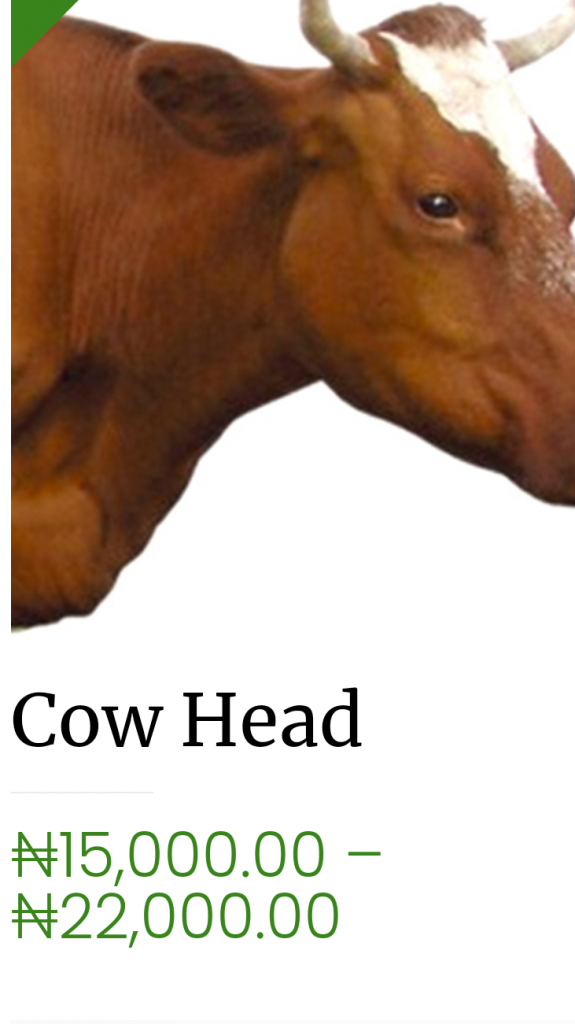 This is just one of the series of money ritual cases that Nigeria has witnessed in recent times. It is not uncommon to see a father using his son for money ritual or a son cutting his father's head or other parts of the body for money ritual. The situation is so bad nowadays that it is difficult even for blood brothers to trust each other.
The social media space in the country is dominated by talks of money and sex with little attention to human capital development. Rather than being manufacturers of goods or inventors in technology sectors, a good number of our youth are now merchants of jokes centred on how a woman or man can perform on bed, and other jokes that add nothing to the development of their fatherland. Let me however say that majority of our youth are doing well, breaking new grounds, but the spirit of mammon now dominates discussions on social media.
Unfortunately, hardly can a day pass without the story of a ritual killer being apprehended, yet more people are getting involved in this ungodly act because money has become the "God" of Nigerians and it is literally worshipped with human blood and other dirty things.
In my dear country, human life has no value, people are killed on daily basis and negative stories dominate the newspapers making many to start wondering whether the lost glory of their country will ever be restored.
Late last month, residents of Abeokuta in Ogun State woke up to yet another sad news of a 20- year old lady, Sofiat Kehinde gruesomely murdered and her head severed for money ritual by four teenagers who ordinarily supposed to be building their future and looking at how they could be change agents in the society. Instead of following the noble path, they chose destructive route which makes their fate unknown.
The four sons of Lucifer , Soliu Majekodunmi, 18, Wariz Oladehinde 18,Andulgafar Lukman 19, and Balogun Mustakeem 20 killed Sofiat ,cut off her head and burnt same in a local pot for money ritual and put the body in a sack to be disposed like trash. But Sofiat's blood cried out and the four evil boys were apprehended.
Just like in most of the money ritual killings, Sofiat was lured by her boyfriend to where she was slaughtered by sons of perdition. For how long this madness will continue is what I don't know. But one thing is clear; Nigeria has gone off the track talking about morals, proper parental upbringing and strong institutions that could check the recent unholy developments. It is so bad that some have lost hope that anything good could come out of Nigeria again. Can you blame them? What do you expect in an environment where people sleep and wake with heartbreaking and tragic stories?
Many Nigerians are not happy with developments in their country. A man who identified himself as Patriot said after reading the way Soifat was killed: "There is right to life, but these bustards have by reason of this gruesome murder lost their right to life. They should be publicly executed by firing squad"
Another Nigerian, Don Teddy said this about Sofiat's murder: "Painfully sad, heartbreaking and demoralizing! What is wrong with us? This get rich quick syndrome is getting out of hand, and this is because our various institutions, leaders etc. do not ask the source of people's wealth. You will see a small boy with so much money using our police as their security and nobody would ask where the money was gotten from….It is pathetic and unfortunate….Indeed there was a country"
Ayo Faleti has this to say about the murder: "How many heads have the Gates, Jobs and Musks of this world cut off to make their fortunes?! Laziness is fundamental first-order disease. This madness and wanton wastage of lives must stop now. Just imagine the ages of these fools"
Ogun State Police Public Relations Officer, Abimbola Oyeyemi, has said it all "It is despicable and barbaric at this time for somebody to still have it in mind that money can be made if he sacrifices the life of a fellow human being.
"I want to say that many parents have failed in their responsibilities. This is a result of bad parenting. It is a result of complete failure of parental responsibility because if this thing has not been encouraged by the parents, I do not believe that any properly brought up child will want to embark on this type of criminality"
I have not stopped wondering what is happening to my country; very difficult to comprehend. What baffles me most is that while the white man is busy exploring other planets, some youth and even elderly ones in Nigeria are busy killing unsuspecting citizens, particularly ladies, for money rituals. Indeed, money is mammon and the root of all evils. Unfortunately, how soon the evils in the land will stop is what no one can predict.