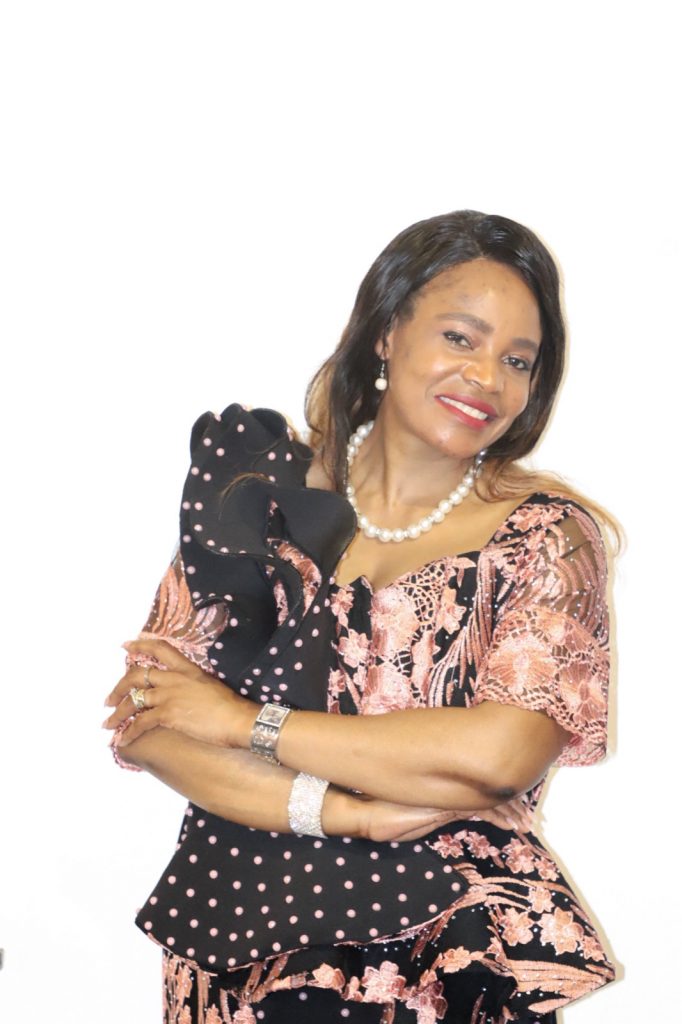 Germany-based Roselyn Kiwala is the CEO/ Founder, Widows of Hope Foundation, Zambia. She lost her father at the age of 10 and was raised by her mother with support from her sister. She had a difficult upbringing but later overcame the challenges of life to become a trained teacher, Human Resource Manager and a Pastor. Roselyn established Widows of Hope Foundation, Zambia in May 2018 with the organisations's headquarters in Lusaka. Widows of Hope Foundation, Zambia is a Non- Governmental Organisation founded to empower vulnerable widows, their children and orphans generally. The organization currently cares for 410 widows and 555 orphans in Zambia. The widows are particularly empowered in many areas, while the orphans are trained in schools.
Roselyn in this exclusive interview with Sunday Oyinloye, Publisher, Green Savannah Diplomatic Cable speaks about the transformation her NGO has made in the lives of widows and orphans in Zambia.
Excerpts: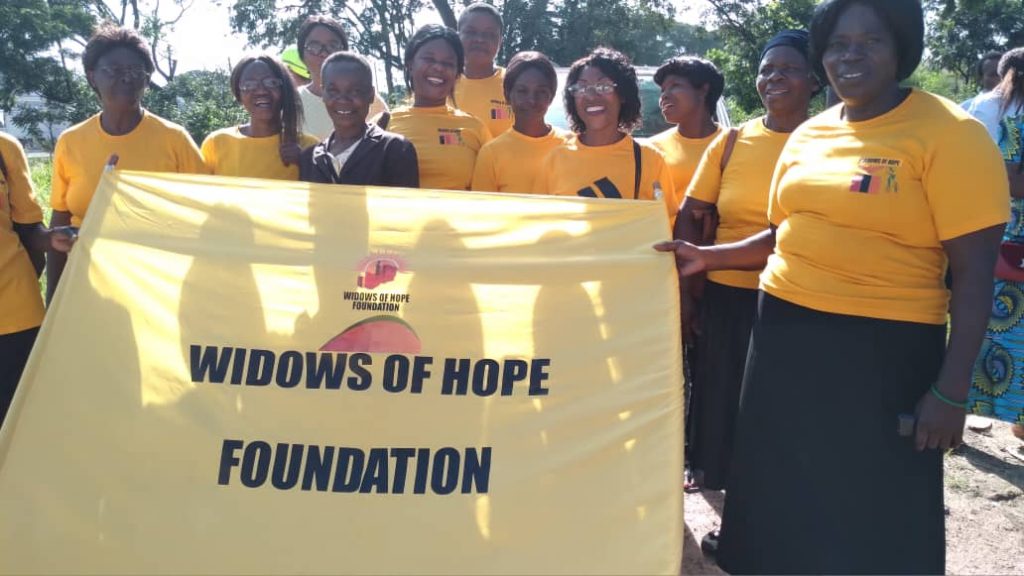 Why did you set up Widows of Hope Foundation, Zambia?
In May 2018, out of the cry of some vulnerable widows, the Widows of Hope Foundation organization was birthed in two districts in Zambia. The cities are Chingola on the Copper belt and in Solwezi in North Western provinces. The vision of the project is to expand to most parts of the country as the problems faced by widows are the same county wide.
What is the plight of vulnerable women and orphans in Zambia?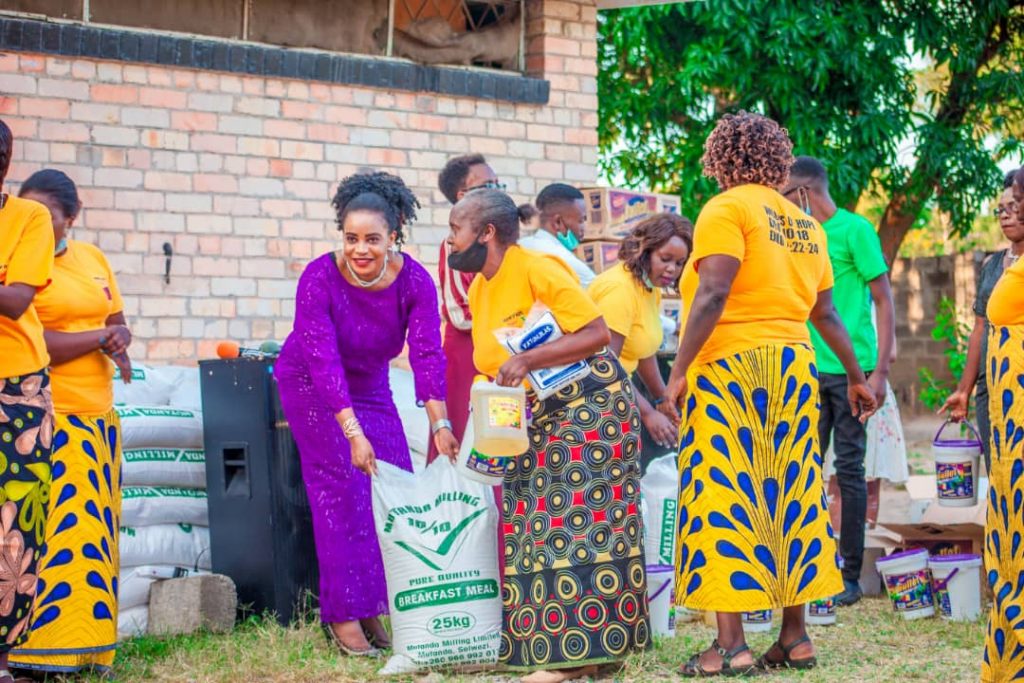 The harsh economic conditions make it very difficulties for our widows to stand on their two feet after the death of their husbands, who in most cases were the only bread winners in the family. Life expectancy in Zambia like in most African countries is approximated at: 60 for men and 66 for women. The rampage of HIV/AIDS and other illness has not helped the situation thus the growing of numbers of widow and orphans in the country. Poverty and lack of social structures that help the vulnerable in society have left many widows to fend for their families. Those widows that are fortunate enough to inherit something from their late spouses are faced with poverty and greedy related reality; property grabbing. The widows don't only suffer the emotional loss of their loved ones but also financial, mental and sometimes physical and sexual abuse from society. Those suspected to be HIV positive are sometimes stigmatized.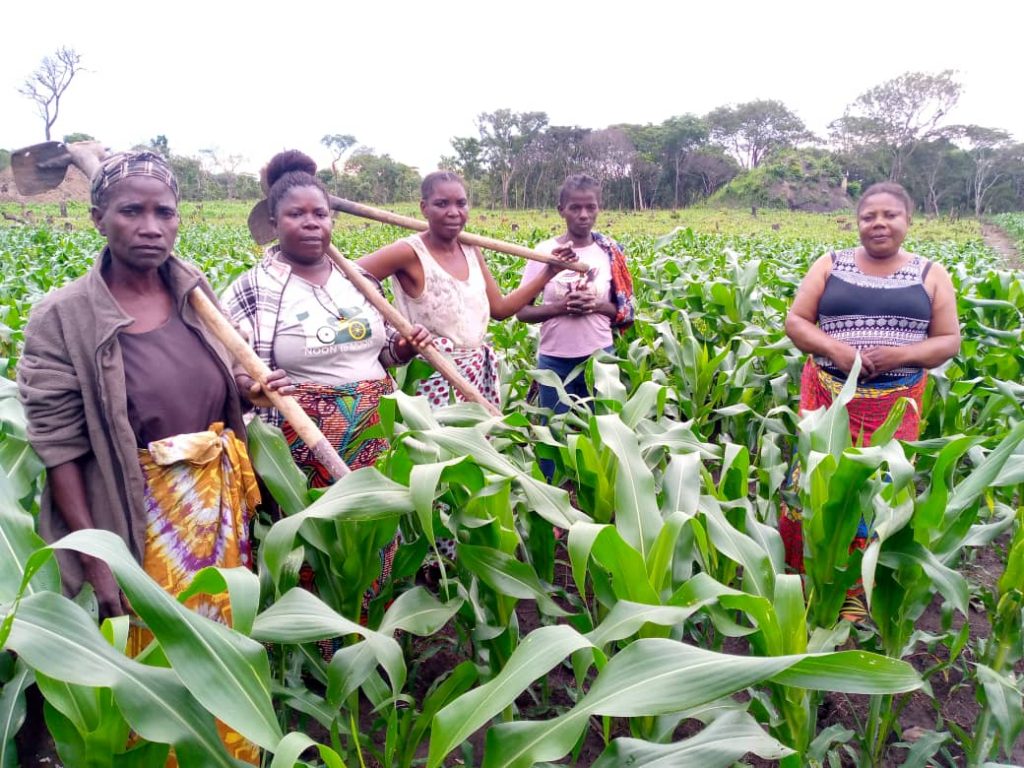 Looking back, since you started, what impact has your NGO made your home country?
Widows of Hope foundation supports children and widows in economic difficulties and its purpose it to teach the word of God to them, educate and provide capacity building for our women and children in Zambia who are trapped in perpetual poverty and structured poverty because of loose of parents and loose of husbands. We have projects that help them to provide for their children and make them proud of themselves again, and be able to send children to school. The project currently has 410 widows of varying ages. Our youngest widow is 23 years old and our oldest is 82 old. The beginning is always hard, but our widows understand the principle of united we stand, divided we fall. They join the project without skills but we empower them with skills like basketry, netting, sewing, chicken rearing, mushroom growing, fish Framing and baking and other vocations.. We have our own farm where we grow our vegetables. We also grow maize. Farming training is by a volunteer widower. We have three Fish ponds for our Fish Farming. These projects are not only very good sources of food, but also improve the nutritional value especially for the elderly, the sick, and the young children as most widows struggle to make ends meet. The sale of the products also provides a source of income. Working together on various projects also serves as a sort of therapy for the widows. Widows of Hope organizations has taken it upon their shoulders to support 555 orphans that are going to school by paying for their school fees, buying school requirements items, uniforms and also pay for their tuition fees for those in college and universities. We believe in giving the future back to these children. Their future is bright with our organization. Our goal is that orphans in our organization do not have to worry about the basic needs of their education anymore. An orphan needs to smile again just like any another child in the country. Putting smiles on their faces is our greatest joy.
Is the NGO facing any challenges, if yes, what are these challenges and in what areas do you need support?
Yes, we have challenges, we want to help as many widows and orphans as possible but financial capacity does not allow us. Our purpose is not only to have widows and orphans but to support them and educate them. We need partners that can come on board; partners that shall be working together with us to see to it that these orphans finish school and be able to actualise their dreams. We need partners that can be able to provide some school requirements for our orphans.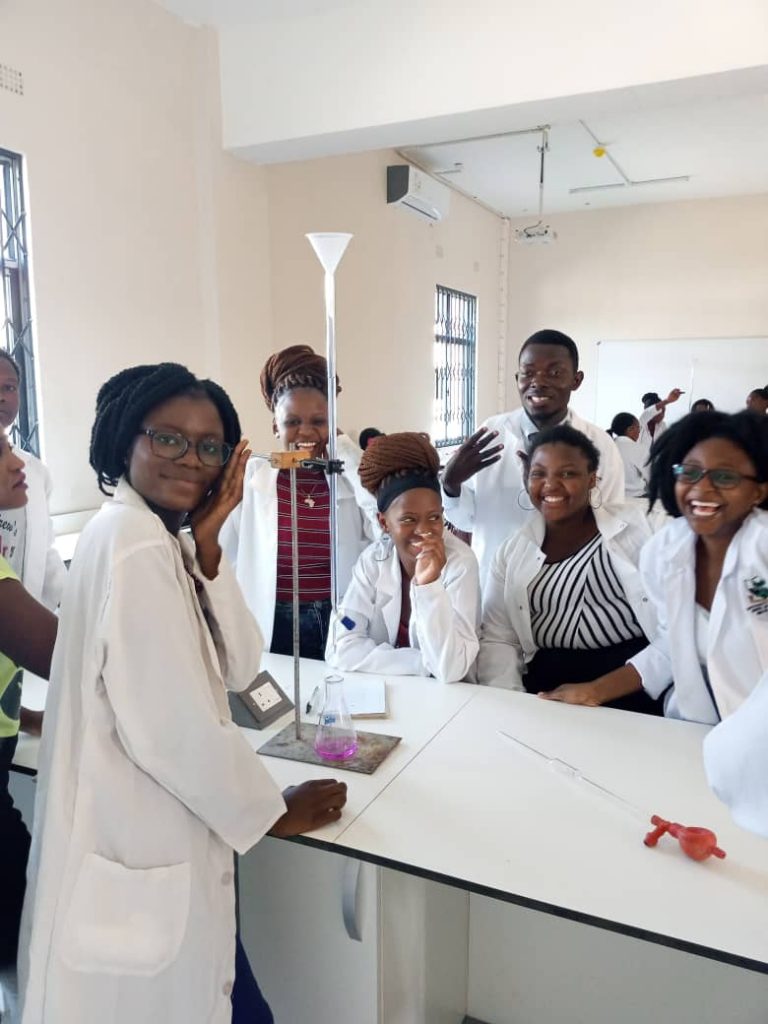 What is your NGO working on at the moment, and what should Zambians expect from the organisation in the coming years?
The organization is working on improving the lives of our widows by giving accommodation to those who don't have; we are also renovating the homes of widows. The other project we are taking up is building a skills training centre to enable us empower our widows well. Zambia should expect empowered financial independent widows and educated orphans.
Would you like to give me a picture of what you want widows and the vulnerable in your country to be?
We want our widows to be happy in society and our vulnerable children educated and happy like any other child in the society.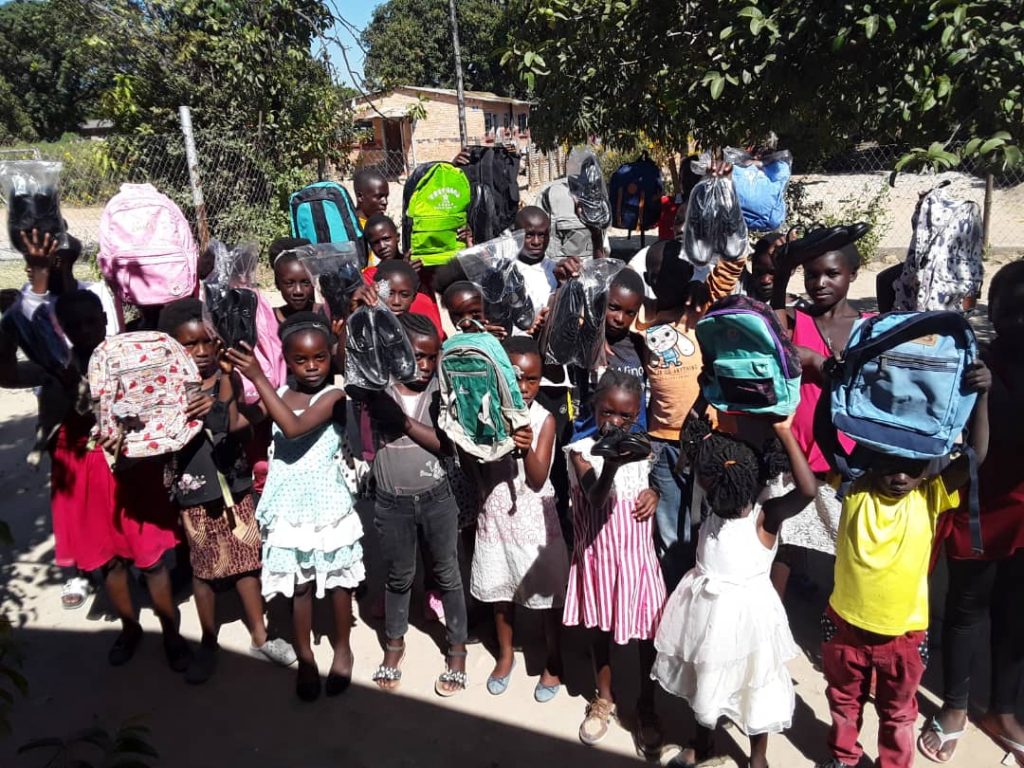 People have generally criticized NGOs in Africa as an avenue to make money by founders, how is Widows of Hope Foundation different?
The purpose of starting this organization was not for me to be rich but for the vulnerable to be happy by putting smiles on their faces. Our organization has it, by making sure all our orphans are in school, that our widows have what to eat and that they are sleeping in comfortable places. We bought all our widows double bed mattresses, blankets. Our aim is to help the vulnerable, and not to help ourselves.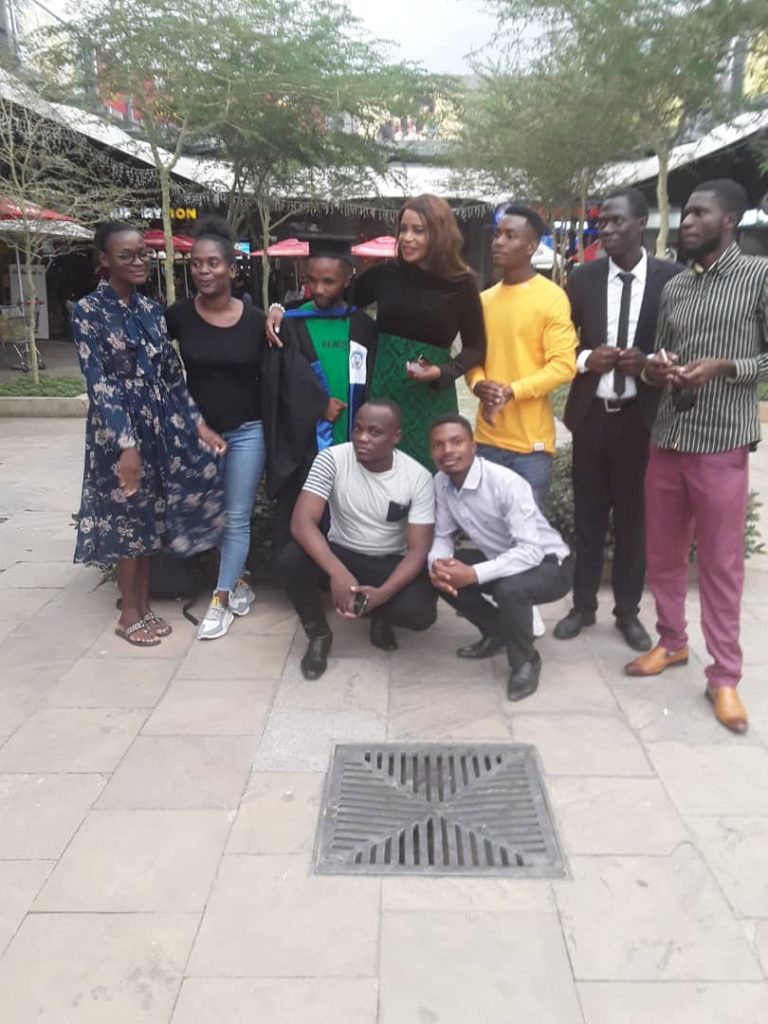 You live in Germany and you NGO is in Zambia, how do you run it?
I have a working team that I am blessed with