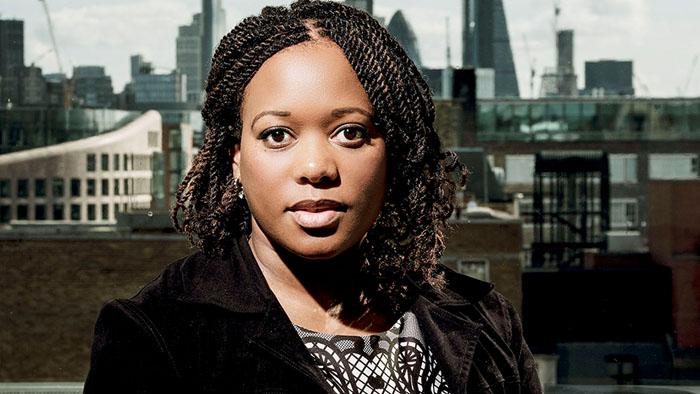 By Sunday Oyinloye
A British-born Zimbabwean, Marjorie Ngwenya has been appointed a member Bank of England's Prudential Regulation Committee saddled with the responsibility of supervising banks and investment firms.
Elated by the development, the opposition in Zimbabwe says it has its eyes on all Zimbabweans making their marks in all countries of the world.
While congratulating Marjorie, the country's opposition leader, Nelson Chamisa said "Well done Majorie; we have our eyes on all these brilliant and bright sparks in preparation for taking off in a new great Zimbabwe.
"Brilliant Zimbabweans are leading everywhere in Africa, Europe, Asia and America, but Zimbabwe is not leading. This must and will change"
The 42 year old lady, whose mother is Psychiatric Nurse and father a Metallurgist/Minerals Engineer has held various global leadership positions. Marjorie worked with Deloitte as a tax advisor and Actuarial Manager.
She also worked with Swiss Re in London as a Senior Risk Actuary and Mazars in London as a Director. She was the Editor of the Actuary magazine, Chief Risk Officer of Old Mutual Africa in Johannesburg and Group Strategy Executive at Liberty in South Africa.
In 2016, the Zimbabwean was elected President of the Institute and Faculty of Actuaries .Marjorie served briefly on the Monetary Policy Committee of the Reserve Bank of Zimbabwe. She is a board member for several financial services and not-for-profit institutions.
Marjorie who is a leadership and life purpose coach, author and a motivational speaker attended Chisipite Senior School in Harare, where she acquired her advanced level education.
Initially, she wanted to become a pilot but later succeeded in gaining admission to study Actuarial Science at the London School of Economics. However, she could not complete her studies due to currency problems in Zimbabwe.
She later qualified as an Actuary while working. She holds a Master's degree in Leadership and Strategy from the London Business School