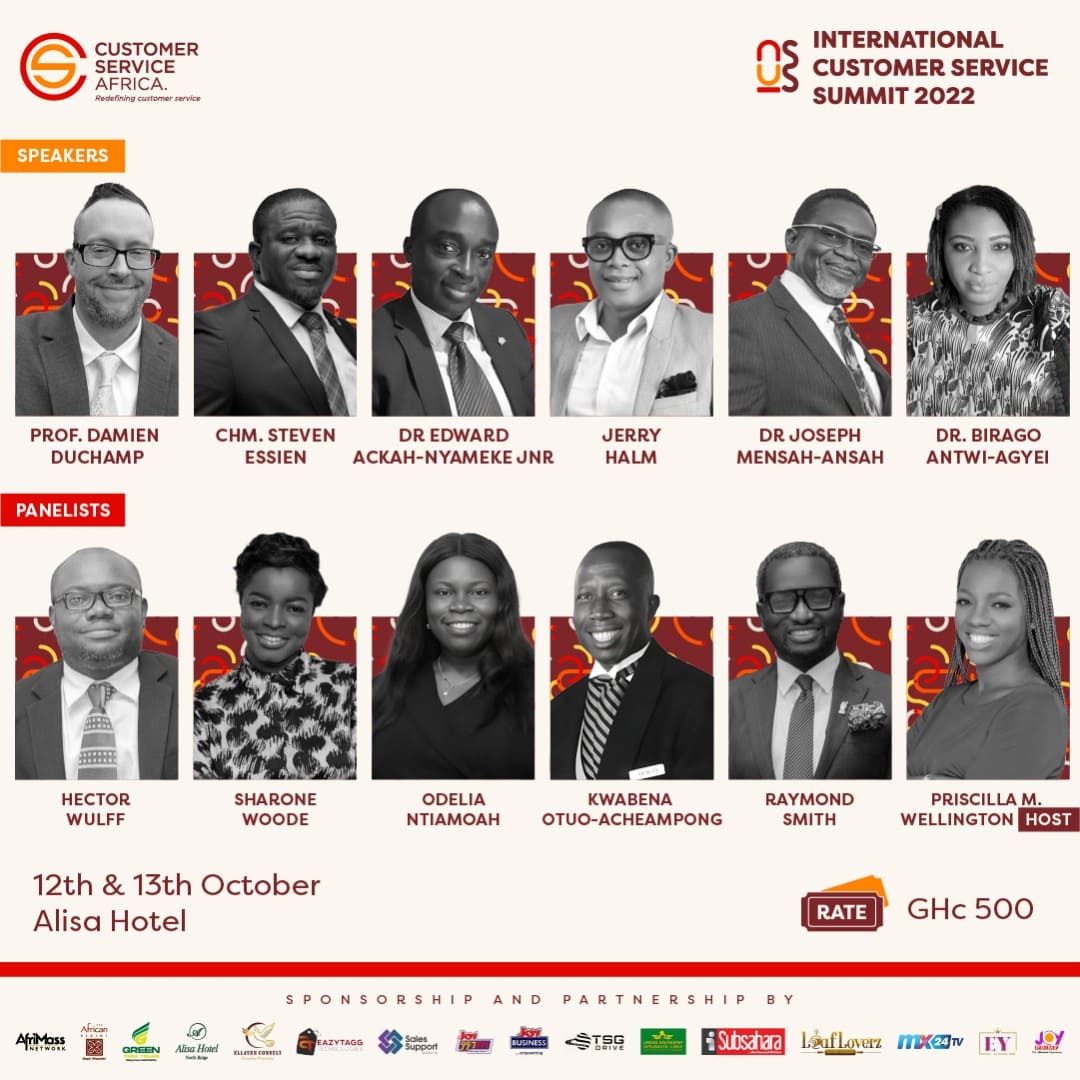 By Adesewa Oyinloye
All is now set for the International Customer Service Summit 2022, scheduled for 12th & 13th October, 2022, at Alisa Hotel, Accra, Ghana
The theme of the Summit is "Celebrating Service the Executive Way"
The International Customer Service Summit is a gathering of CEOs, General Managers, public office holders and renowned business owners spanning across industries; hospitality, telecommunications, government agencies, retailers, health practitioners, banking, insurance, mining and manufacturing industries to celebrate customers' service week and have conversation on global service delivery in the wake of globalization.
The Conference will discuss topics that could stimulate the enhancement of customer service in service delivery towards professionalism and ethics as well as its implications on sustaining revenue for the organization
The conference will also present an opportunity for masterclass session where participants will be empowered  on topics such as, Bridging the service recovery gap, Customer service parameters for consumers ,   Building customer service teams,   Professional Business Telephone Ethics, and  Customer Service Parameters for revenue sustainability of hospitality establishment.
At the end of the Summit, participants are expected to have acquired more knowledge that will always give them an edge over their competitors.
International online magazine, Green Savannah Diplomatic Cable is a partner for the event.
According to CEO Customer Service Africa, speakers at the summit include the following: Professor Damiel Duchamp, CHM.Steven Essien, Dr. Edward Ackah-Nyameke JNR, Jerry Halm, Dr.Joseph Mensah-Ansah,Dr.Birago Antwi-Agyei, Hector Wulff,Sharone Woode, Odelia Ntiamoah, Kwabena Otuo-Acheampong, Raymond Smith and Priscilla M.Wellington amongst others.