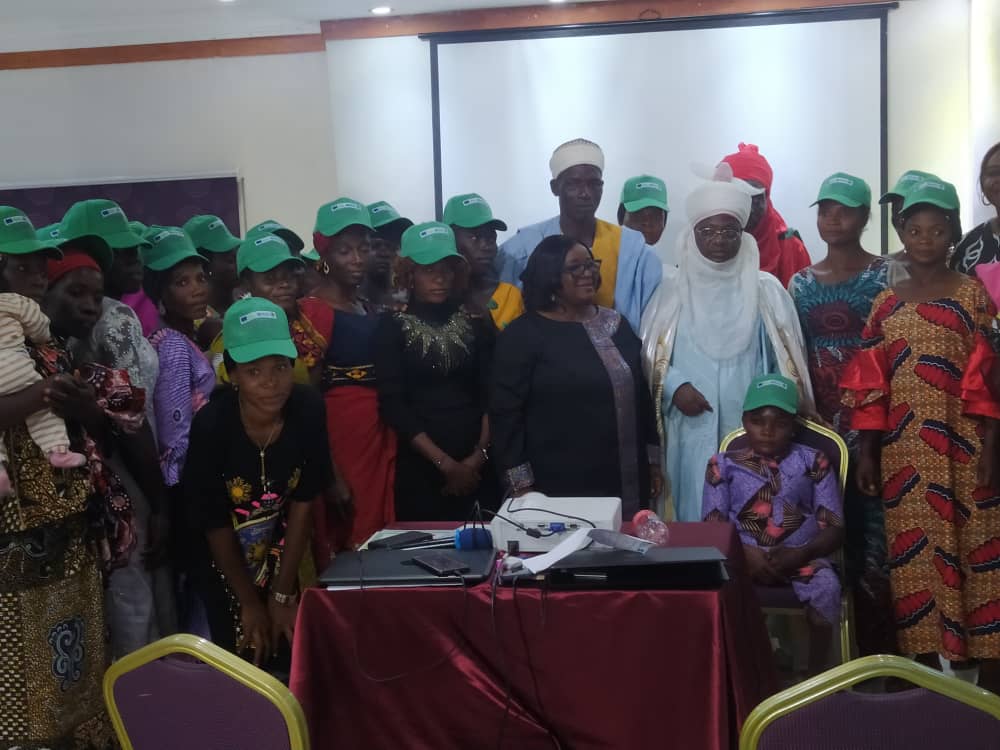 By Sunday Oynloye
As Nigeria continues to find effective ways of addressing the issue of Severe Acute Malnutrition (SAM), the Executive Director of International Society of Media in Public Health (ISMPH), Moji makanjuola has advocated empowerment of vulnerable women as a major way of dealing with the problem.
Speaking at the End of Project Dissemination of European Union Agents for Citizen- Driven Transformation (EU-ACT) in Abuja, Makanjuola said though treating malnourished children is good "sustainability comes when a mother is socio-nutritionally and economically empowered"
The project is Advocacy/Empowerment Strategy for the Prevention and Management of Severe Acute Malnutrition sponsored by European Union to alleviate poverty among vulnerable women in the Bwari and Kwali Area Councils of the Federal Capital Territory (FCT). ISMPH implemented the project.
In all, 60 women were empowered in the two Area Councils.
The Executive Director said if the programme is replicated in the 774 local government areas in the country, it would go a long way in making vulnerable women economically strong to be able to have the resources to provide nutritious food for their children.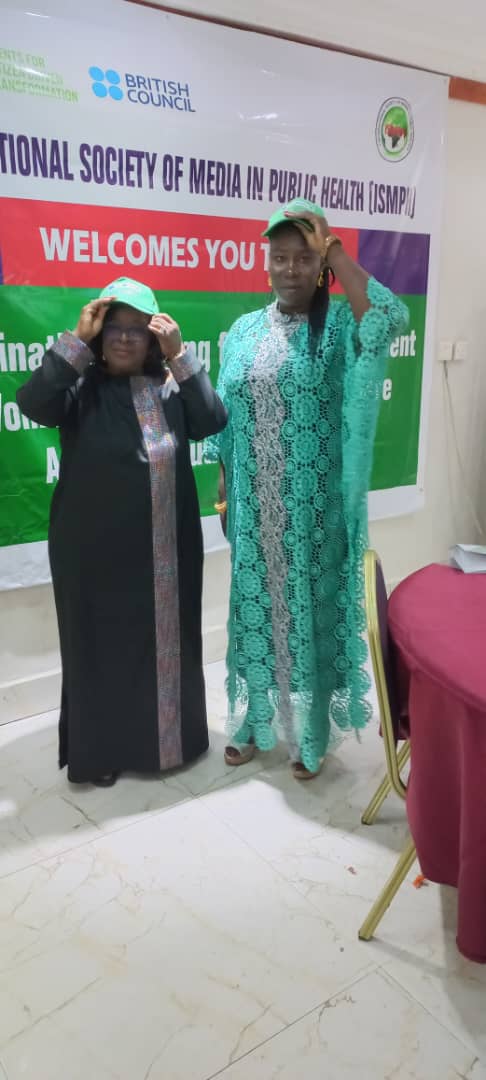 Her words "The little progress in today's shared knowledge if harnessed, and well managed, can lead to replication of this programme across the nation to make a better place for our children and the rest of the human race".
She gave a picture of the situation the country has found itself "we have well over 2 million children not just malnourished but severely acute malnourished.
"It is a very sad situation and unacceptable for a nation that is not at war.  Some of the images of these children are so disturbing that you mistake them for images from a drought zone or war zone.  This status leaves them wasted, stunted and thus unable to compete with their peers in a 21st century world driven by science and technology that are primarily brain driven"
Makanjuola who disclosed that ill health and poverty go hand in hand said further: "Their plight is totally avoidable and wholly preventable when we take action by feeding them right.  Some of their plights can be corrected when we treat them to a large extent.  Whatever we do we need to care for them.  They are our reason for being here today even if they have come through the mothers, to get nutritional justice"
She revealed that one of the malnourished children died despite all the efforts of ISMPH to make the baby survive
The ISMPH officer in charge of the project, Bukola Smith said beneficiaries were educated on the benefits of registering at the nearest hospital (CMAM centre), and how to create nutritional meals for their children
She disclosed that  beneficiaries of the project  have also  been equipped with the knowledge and skill required to create organic fertilizers and briquettes adding,  through  the business lecture during the training, beneficiaries are now equipped with knowledge on methodologies for packaging, marketing and scaling their existing small businesses and the sale of the produced organic fertilizer and briquettes.
The Programs Director of ISMPH, Solomon Dogo who spoke on lessons learnt and recommendation said future projects should be tailored towards sensitisation, awareness creation, and women empowerment in the cultivation and use of locally available foods to produce nutritious meals for their families.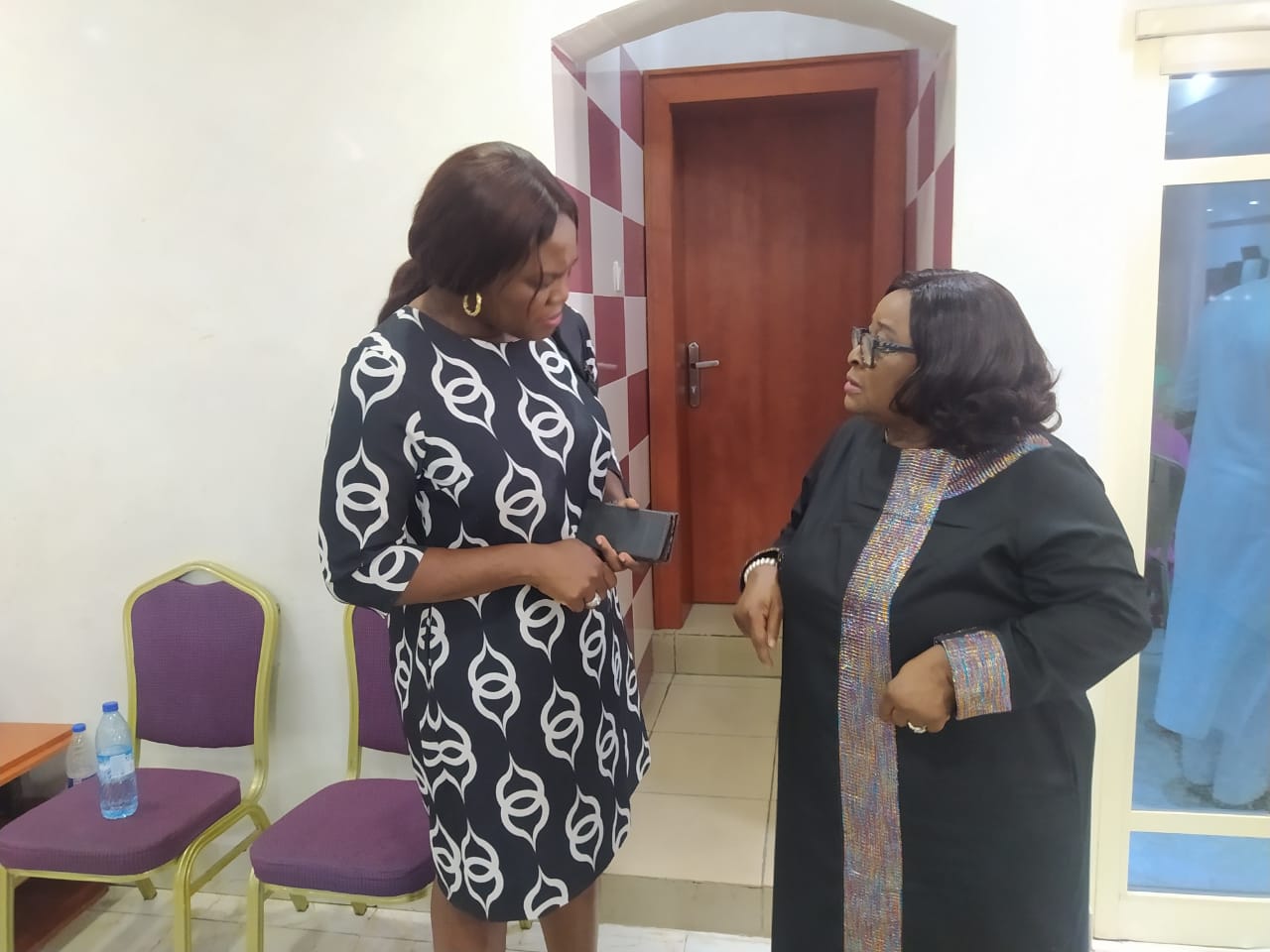 ISMPH also recommended use of a multipronged approach involving the media, civil society groups, policy makers and engagement with the highest level of both the executive and legislative arms of government.
Other recommendations include; strong private sector participation including research into local food practices, childcare and nutrition and empowerment of more women in rural or low income communities with skills for improved livelihood.
Speaking on behalf of the empowered women, Vera Manasseh said the project has created economic base for her and other beneficiaries.
According to her, beneficiaries were taught how to convert wastes to fertilizer and ecofriendly charcoal.
Vera disclosed that apart from using the fertilizer on their farms which has led to bumper harvest, they still have enough fertilizer for sales adding that the women also have huge eco-friendly charcoal for sales.
She commended EU for sponsoring the project and ISPMH for good implementation,
Vera was particular about the way Moji Makanjuola motivated the women during training secessions describing her as a true mother.
In her remarks, Seyi Tetteh, State Focal Lead FCT said ISMPH has been a partner of EU-ACT for three years
She commended ISMPH for a job well, done and also commended its Executive Director, Moji Makanjuola for her leadership role in driving the project.
"ISMPH has done a good job from the account of the beneficiaries and the stakeholders. It is sad that a baby died, but we are happy that others survived "she said
In his remarks, the Etsu Kwali, Alhaji Shaban Audu Hizzazo commended European Union for sponsoring the project which he noted will has improved the economic status of vulnerable women in his domain.
The traditional ruler also commended ISMPH for being an upright organization.
His words "ISMPH is one of the credible NGOs we have in Nigeria, and I am not surprised about this because it's Head is a woman who has worked tirelessly for the development of the country. I am glad that the project identified with the rural poor. However, I want to advise that there must be evaluation of the beneficiaries from time to time, so that there will be sustainability"
The Chief of Barangoni in Bwari Area Council, Danlami Nana whose people also benefited from the project said the positive effect of the empowerment program is already being felt in the community.
In their goodwill messages, a Medical expert, Dr. Nihinlola  Mabogunje, Senior Special Adviser to the Minister of FCT , Dr. Ejike Orji, National Council of Women  Societies President , Lami Adamu Lau, National President of the Nigeria Association of Women Journalists, Ladi Bala, Member Board of Trustees of Network for Health Equity and Development, Dr.Emmanuel Sokpo, Obstetrician/Gynecologist , Dr.Mairo Mandara , all advised  that more attention should be given to the prevention and treatment of Severe Acute Malnutrition by all stakeholders.