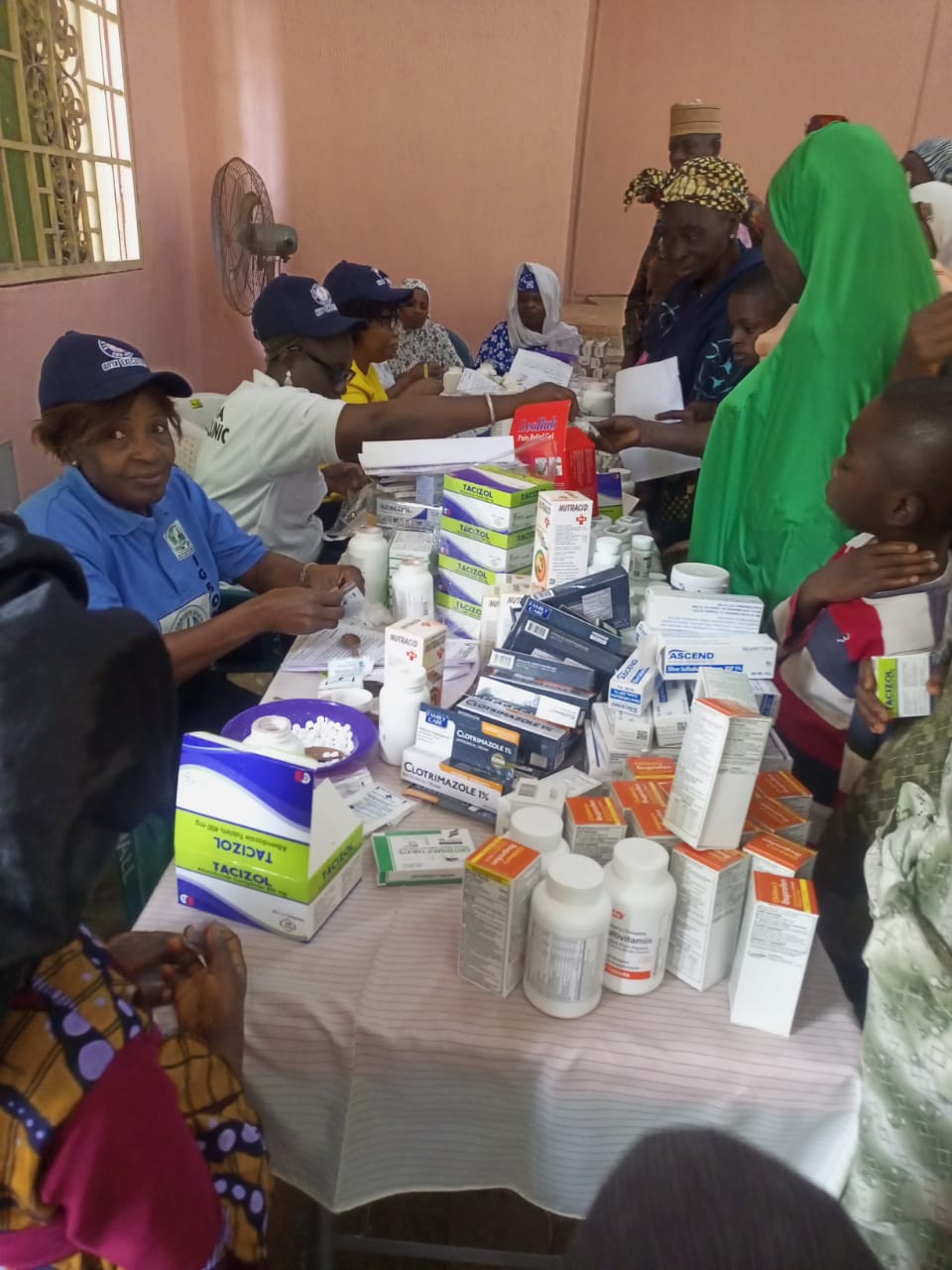 By Adesewa Oyinloye
Francis Bacon says "In charity there is no excess" Regis Murayi also says "Part of being a person is about helping others."
Klub Executive Omu-Aran, Kwara State, Nigeria, must have realised that there is nothing as good as giving back to the community, hence on Christmas eve, it organisd a medical outreach  for the community.
Members of the club put their heads together and tasked themselves with whatever they could contribute towards a good medical outreach.
Green Savannah Diplomatic Cable checks revealed that a member of the club who is the Founder of Moses Lake Medical Team, USA, Dr. Lateef Olaniyan volunteered to buy medications from a reputable organization in the US called Medication Assistance Program (MAP). He paid for the medications and its shipment to  Nigeria.
From his Moses Lake base in US, he coordinated the Igbomina Mobile Clinic to provide assistance in staffing the medical outreach.  The mobile clinic van transported medical personnel to the site of the outreach and took them back after the exercise.
Other members of the club also contributed in terms of medications and logistics which eventually made the medical outreach at Omu-Aran a huge success.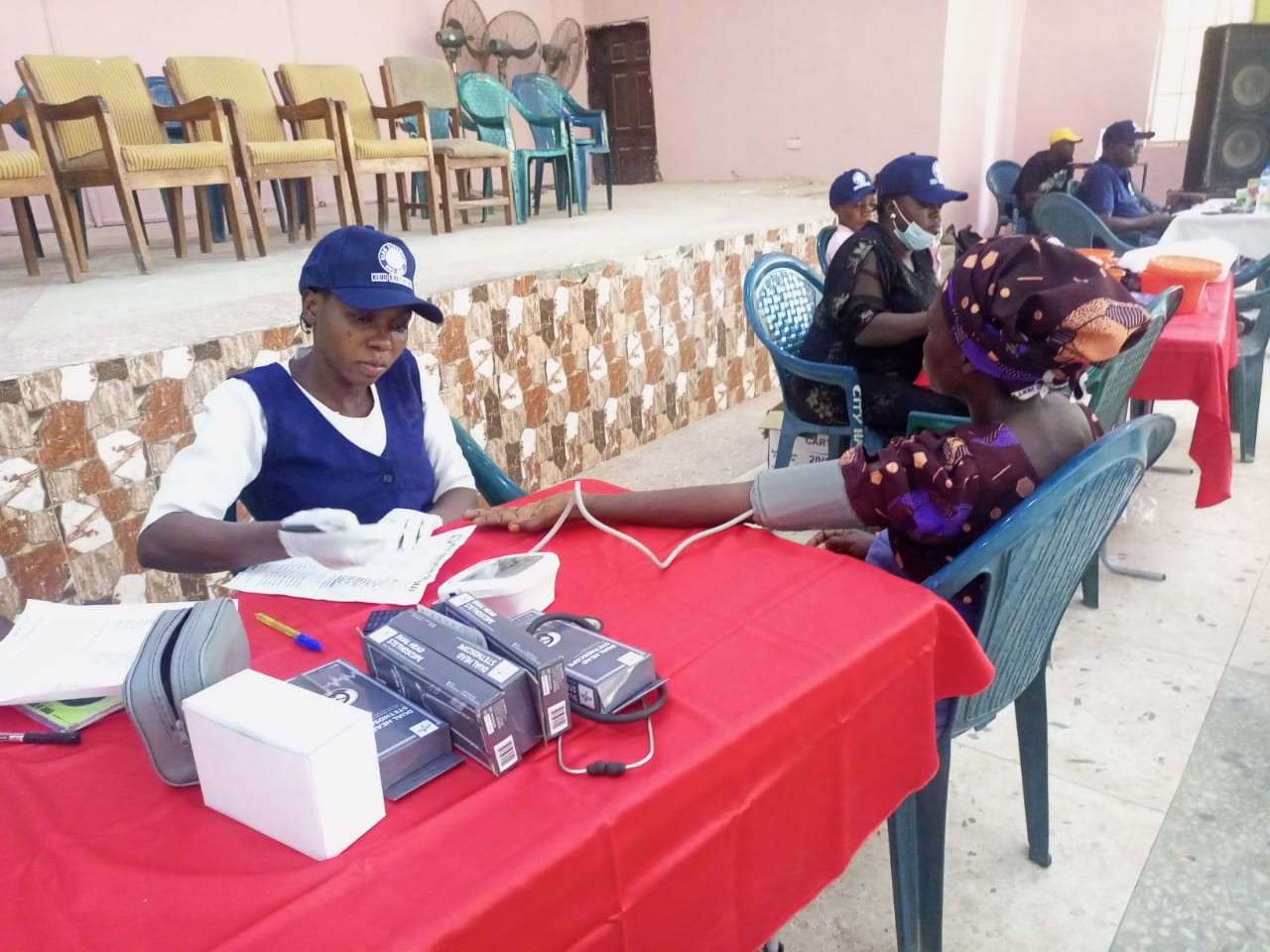 The Olomu of Omu-Aran, Oba , AbdulRaheem  Oladelele Adeoti (Olomu Efon  ll ) who was elated with the success of the medical outreach commended club for organizing the program and challenged other clubs in the town to emulate the good work of Klub Executive.
The Royal father was particularly happy that one of the club members, Dr. Lateef Olaniyan brought honour to Omu Aran community by emerging the most outstanding indigene of Kwara State in the world .He is  optimistic that more sons and daughters of Omu-Aran would bring more honour and wins to the town.
The Klub Executive members later presented the Award won by Dr. Olaniyan to the monarch and Olomu- in- Council through their matron, Alhaja Alarape Owolewa
Some beneficiaries of the medical outreach who spoke with Green Savannah Diplomatic Cable commended Klub Executive  for organizing the outreach  which they noted had reduced their out of pocket expenses in accessing medical care.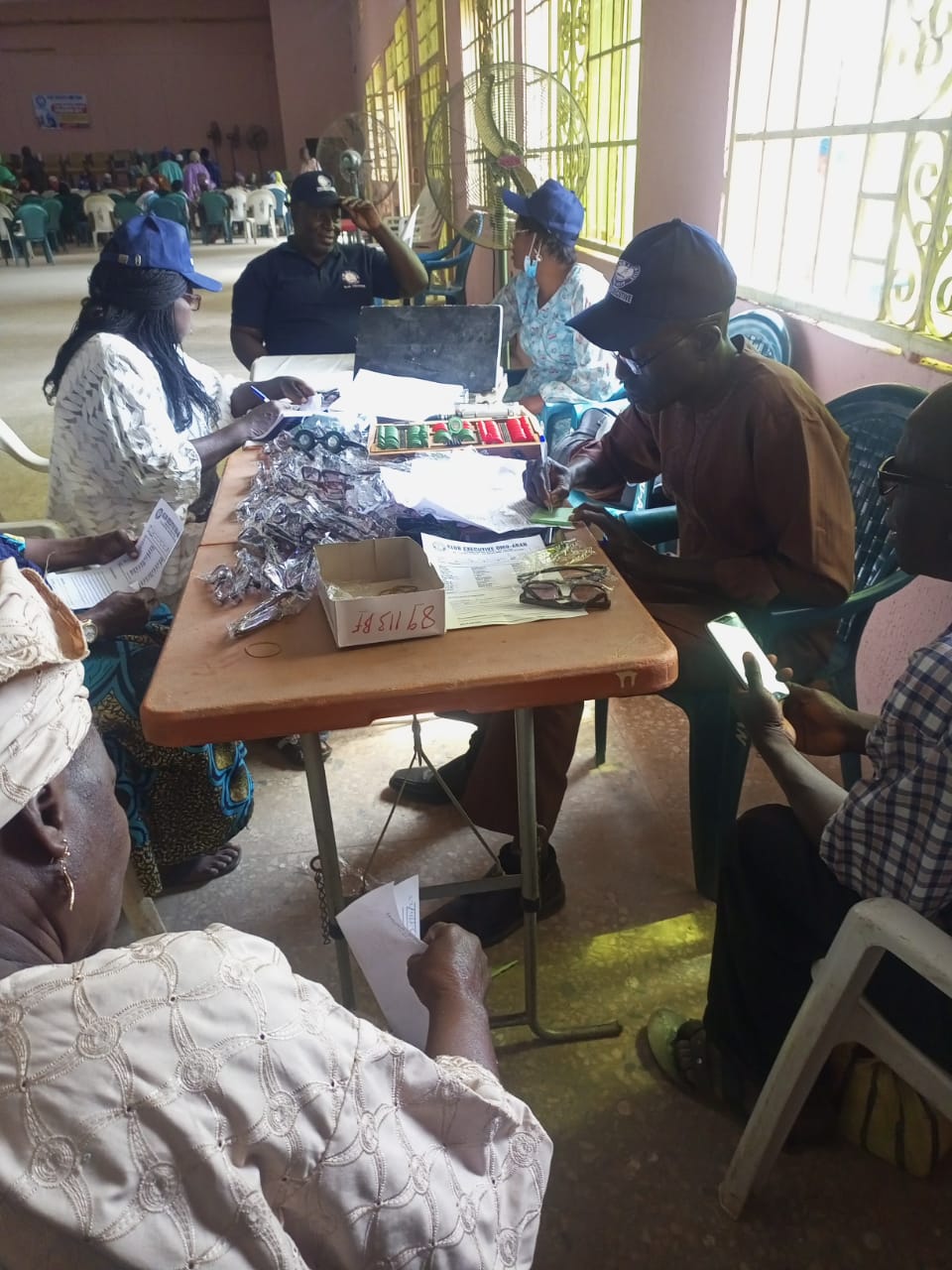 "I am happy that a club in our community organised this laudable program, and I wish other clubs will do the same thing from time to time for the sake of the indigent ones in the community" said Ms. Shade Olarewaju a view which was also expressed by Mr. James Ajiboye
Klub Executive members truly align with Caitlin Chicoine's  words "Community service is one way of putting your mark on the world and experiencing diversity to enhance your mind and spirit."
They have also fulfilled the words of Rabindranath Tagore "I slept and dreamt that life was joy. I awoke and saw that life was service. I acted and behold, service was joy."