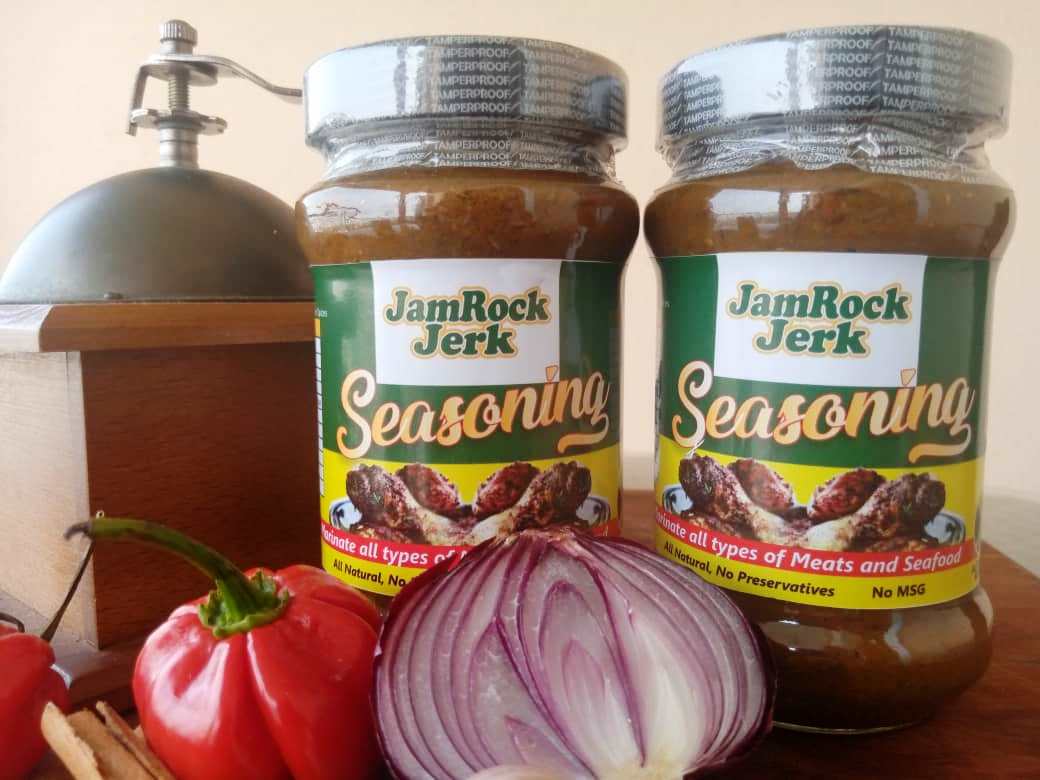 Damian Campbell of Jamrock876 is an accomplished Jamaican chef who has been working in the culinary industry for more than 13 years. As a chef, his specialty is catering and has done so in exotic locations like Mexico City where the company was conceptualized. His dishes are a fusion of Caribbean flavours, using herbs, spices and seasonings to create a dense, rich taste. Even though Damian specializes in Caribbean cuisines, he also has special interest in perfecting inter continental dishes.
The company has over the years broadened it's repertoire to include restaurant consulting, training and event planning/management.
The vision and aim of Jamrock 876 is to make Jamaican known through food and culture.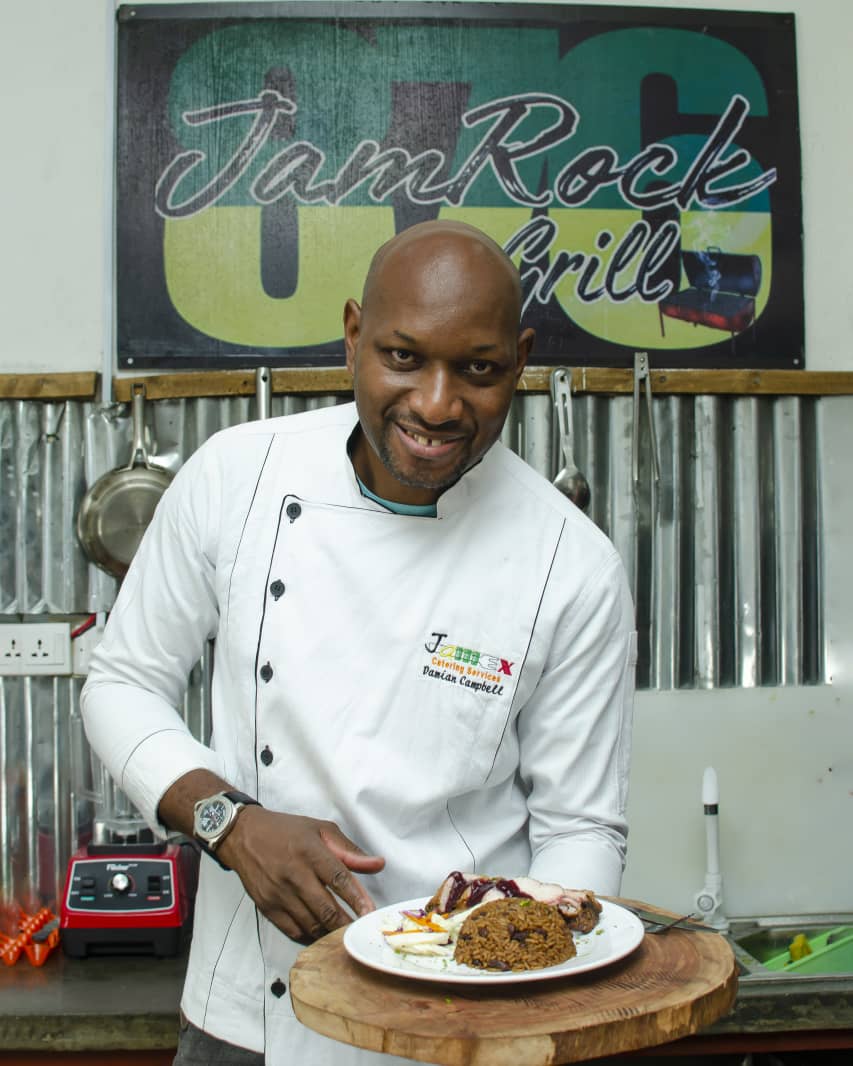 With years of mastering his own blend of marinades and sauces, Jamrock Jerk Seasoning was rolled out in the Nigerian market. Jerk seasoning is a combination of spices and herbs that are used to marinate meats, which are then slow cooked over a hot bed of charcoal. However, what's interesting is that jamrock jerk seasoning can also be used in stir fried vegetables, rice dishes and even stews. It's an excellent alternative for those who are engaged in maintaining a healthy lifestyle, as the sodium content is very low. It's a spice that is all natural, containing no preservatives or MSG.
The spice was created by the indigenous people of Jamaica to preserve and spice their meats. The formulation has been passed down through generations and it's packed with flavours that will tantalize any dish and offer an authentic Jamaican culinary experience.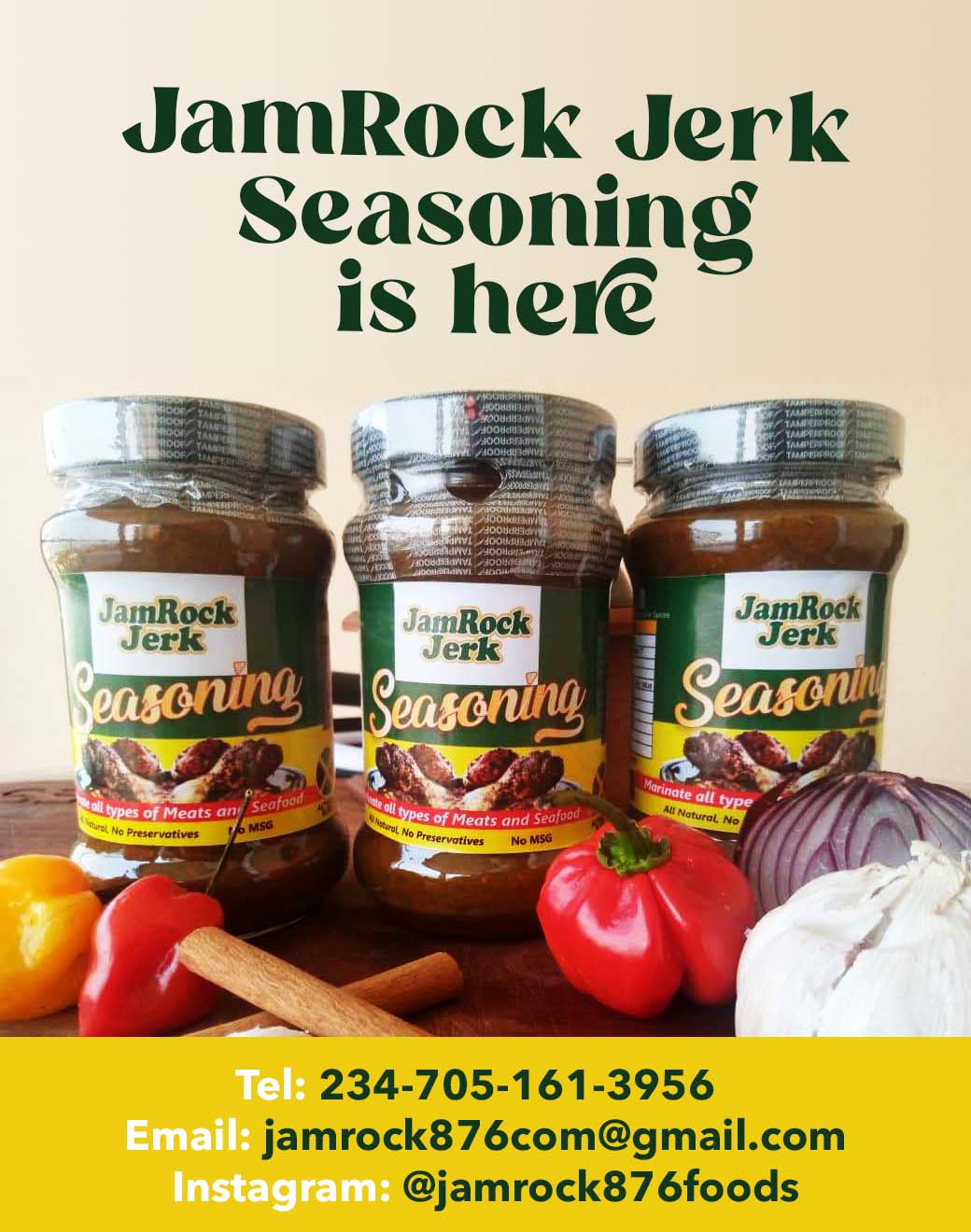 Jamrock 876 is producing this spice here in Nigeria while maintaining the authentic Jamaican vibe. We want to create a paradigm shift starting with Nigeria, so that when you hear Jamaica, the first thing that comes to mind is the country's delectable cuisine. Jamrock Jerk Seasoning offers that shift. So feel free to contact us today for your own bottle of Jamrock Jerk Seasoning, tips and methods of using it.
Contact details :
IG page:@jamrock876foods
email:jamrock876com@gmail.com
Tel/Whatsapp: 234-705-161-3956