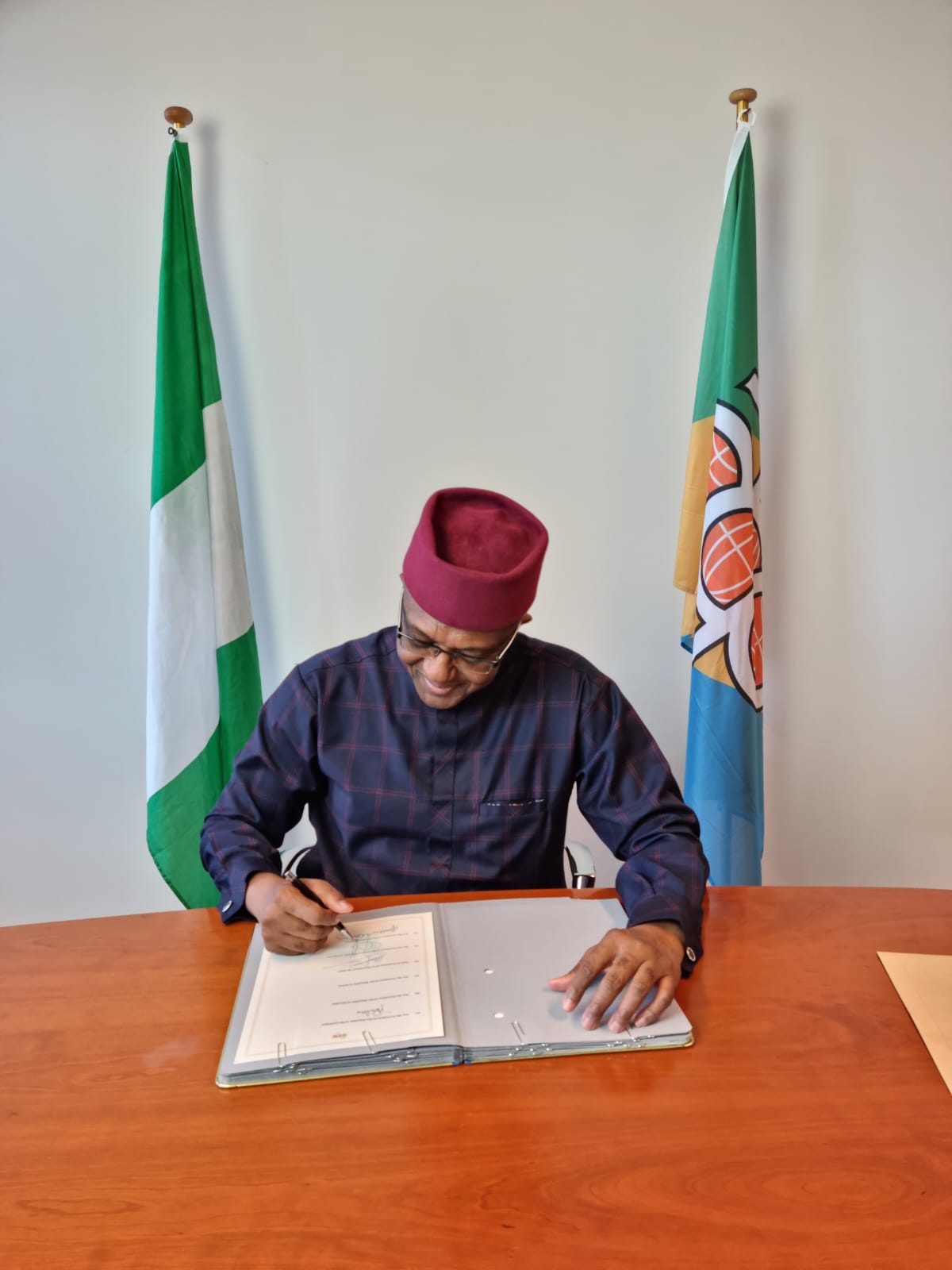 By Sunday Oyinloye
Nigeria's Ambassador to the Kingdom of Belgium/Head of Delegation to the European Union and Organization of African, Caribbean and Pacific States (OACPS) Mr. Obinna Onowu today deposited Nigeria's Instrument of Accession to the Revised Georgetown Agreement of the OACPS.
With the deposit of the Instruments of accession by Ambassador Onowu, Nigeria now becomes a party to the Revised Georgetown Agreement
The Organization is a grouping of 79 African, Caribbean, and Pacific Countries with a special relationship with the European Union.
Its main purpose is to support the sustainable development of its member states through development cooperation – South-South, North-South, and Triangular Partnerships
Nigeria, a major contributor to the budget of OACPS, and the organization recognize the potential of the diaspora to promote inclusive development and structural social change in OACPS Member States hence the interest of both sides in the effective and sustainable engagement of OACPS Diaspora.
In this connection, the OACPS has designated the Chairperson of the Nigerian in Diaspora Commission (NIDCOM), Hon. Abike Dabiri -Erewa as the Champion of Diaspora.
At the Summit of the OACPS in Luanda, Angola from 6th- 9th December 2022, Heads of State and Government endorsed Nigeria's offer to host a Centre of Excellence on Diaspora in Abuja.
The Federal Government of Nigeria is also collaborating with the Secretariat of the OACPS to organize an International Conference on Diaspora in Abuja this year. This meeting will bring stakeholders across three continents to Abuja to share experiences on Diaspora engagement issues.
The African Caribbean and Pacific States, ACP (now OACPS) was established on 6th June 1975 under the instrument of the Georgetown Agreement. The Agreement was revised on 1st April 2020 to effect the transformation of ACP into the OACPS on 5th April 2020.