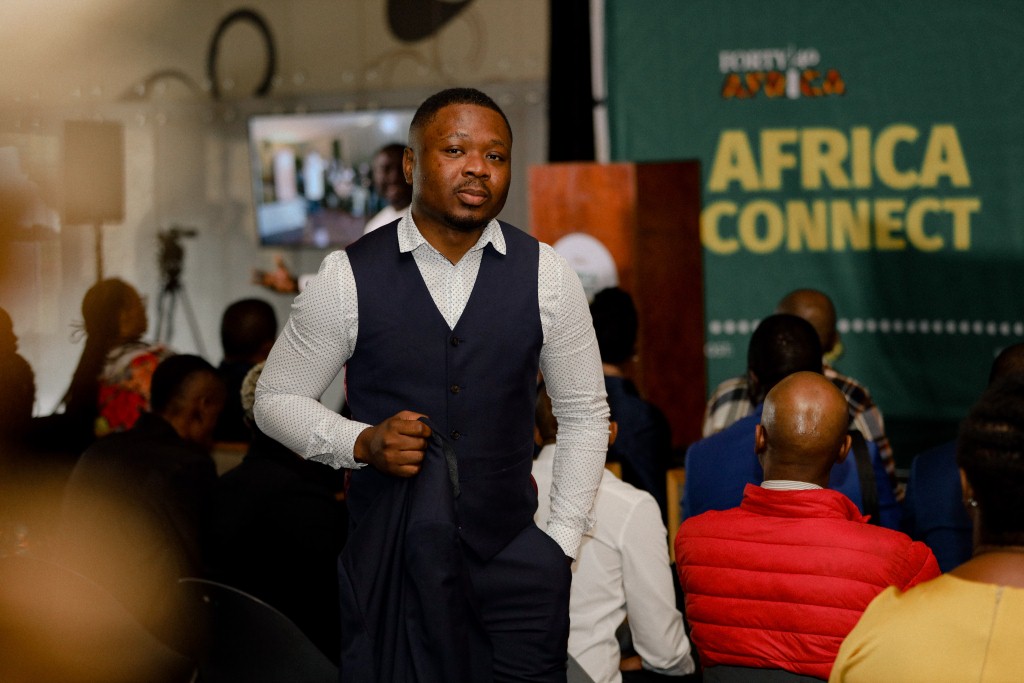 Jerry Fisayo Bambi is a Nigerian journalist, producer, news writer, news anchor and show host on Africanews and Euronews. He produces and presents "Inspire Africa", a TV programme with stories of innovation, change and impact in Africa. In 2021, he produced and presented a TV series of The Sahel Women's Empowerment and Demographic Dividend (SWEDD) regional initiative, the result of a joint response by the United Nations and the World Bank Group to help increase women and adolescent girls' empowerment and their access to quality education and reproductive, maternal health services in the Sahel region. Jerry co-hosted the breakfast news programme "The Morning Call" on Africanews a television news program on politics, culture, education, SciTech, sports and business.
Jerry was a shortlisted candidate of the BBC Komla Dumor Award, named Nigeria Achievers Awards 2020 TV personality of the year and inducted into 2023 Forty Under 40 Wall of Continental leaders in South Africa categorized under the TV, Radio & Print Journalism.
The France based Journalist speaks exclusively to Sunday Oyinloye, Publisher, Green Savannah Diplomatic Cable
Excerpts: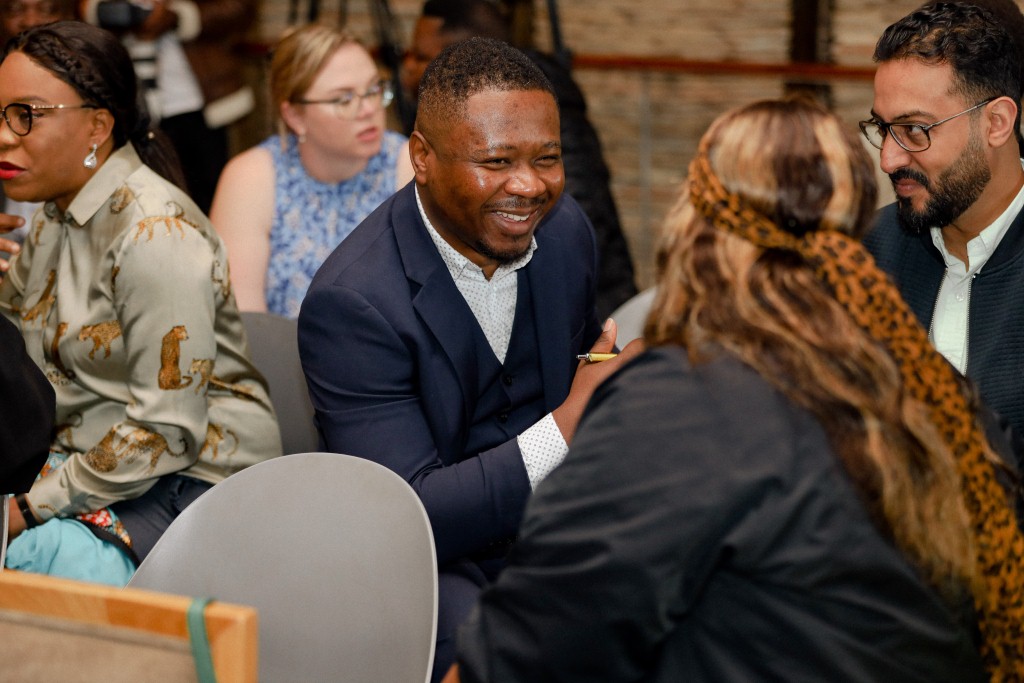 You had your background in Mathematics, what made you switch to Journalism?
Thank you very much. My late father, Evangelist Fisayo Bambi, often told me that I was a special child. He was convinced he was correct for a variety of reasons. One of them was my academic performance in my early years. I completed primary and secondary schools earlier than the usual age. I was done by the age of 14. But after that, I began to notice a slowing. There were several issues, the most important being my failed decision on my field of study early enough.  Also, my mother thought I was too young to study Aviation at Texas Southern University in the United States without my family. I also considered studying Computer Science. My father eventually tried to persuade me to pursue Mathematics at the University of Lagos. He mentioned some great Nigerian men who had their background in Mathematics, and led me to visit one of his friends who was a Lecturer at the University of Lagos. He advised me, and after achieving the prerequisites, I enrolled in a Mathematics program. You know, I trusted my father and tried not to disappoint him. So I worked hard and pushed myself to achieve great grades in year one. By year two, I had lost motivation and was earning lower grades. My grades suffered as a result of a lot of disruption in my life by year three. At that stage,  I knew there was a big problem. Fortunately, I had the opportunity to visit Ghana with a mentor buddy. There, I had time to think things through, and I also visited Benin and Togo, where I met many individuals. When I returned to Nigeria, something had changed, and I felt it was time to listen to my mother, who had always told me she was certain I would become a journalist. But you know what?  I'm nothing without the advice of these amazing folks.
What were the initial challenges?
First, I had to study new subjects on my own, away from the sciences and pass an exam to be offered a place in Journalism school. I realised that it was very interesting and that facts would always be facts. For you to stand out in this field, you need to be talented in writing at least and interested in some knowledge about nearly everything. Thankfully, I had that. I also got to know that this was a field without the usual 9-5 work hours. I mean you could have this but often there will be moments you may have to work weekends and lots of night shifts or even seemingly unending shifts to meet deadlines. At the beginning, I had to do it all. I mean you just had to learn the ropes to know where your interest lies and where you could specialise.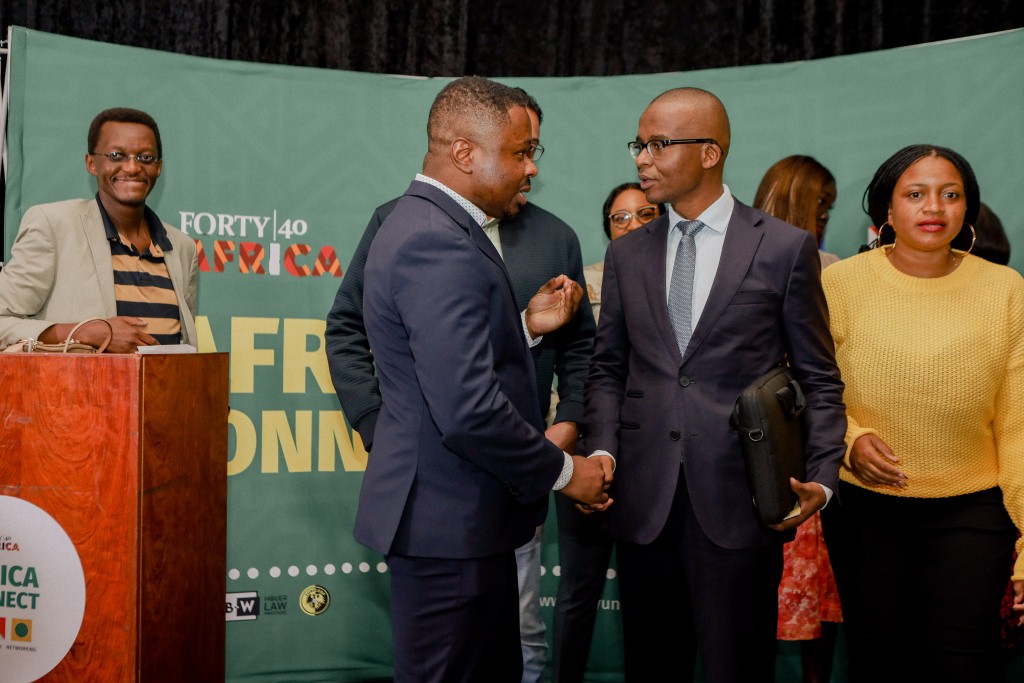 When you were doing your internship at 96.9 Cool FM, you had huge numbers of people who were passionate about hearing your voice on Radio, what was the magic?
I wouldn't say huge numbers because I didn't have a show there. But every time I had the chance to participate, I felt great. And, for whatever reason, our audience knew my name. I was a News Producer and an Entertainment Reporter. I worked alongside some of Nigeria's most prominent radio stars, with whom I have since become pals. I also ran into many of today's Afrobeat stars, like P-Square, Davido, and Wizkid, who all attended shows at our radio station then.  If there was any magic, it was that I stayed loyal to myself and spent time watching a lot of programs on local and worldwide media to stay up to date on developments and trends.
At what point in your career did you move to France?
Amid the pandemic, I relocated to France in 2020. I was in Pointe Noire, Republic of Congo, where I had been for over 3 years. The borders were closed over Covid a week after my French permits were issued and I had to wait months before traveling again.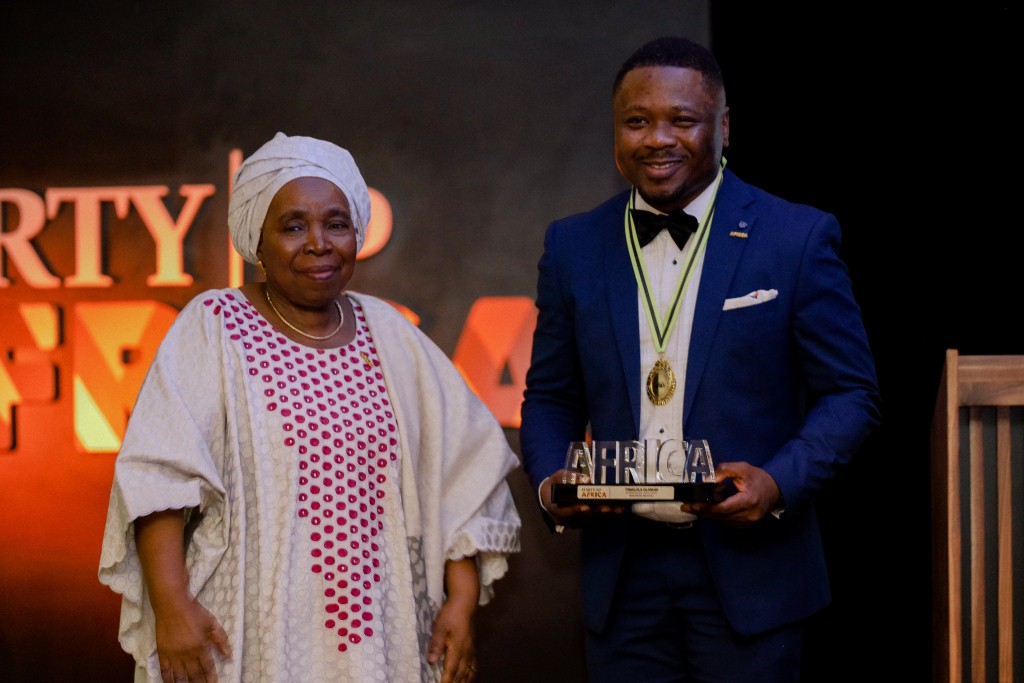 What was the turning point of your career?
I believe it was during a one-on-one interview with Gordon Brown in 2014.  As I neared the former British Prime Minister, I felt some tremors run through my body. It was also against protocol. He agreed to let me interview him, but only for one question. And, to be honest, I had no idea what to ask because I hadn't planned anything. But this impromptu event revealed to me that I had been preparing for the big stage my entire life. I asked the question without thinking for two seconds, and my Cameraman and News Editor who were caught off guard, had to make sure the moment was captured. After the interview, they seemed to look at me like I had struck something special. I didn't fully realize it then.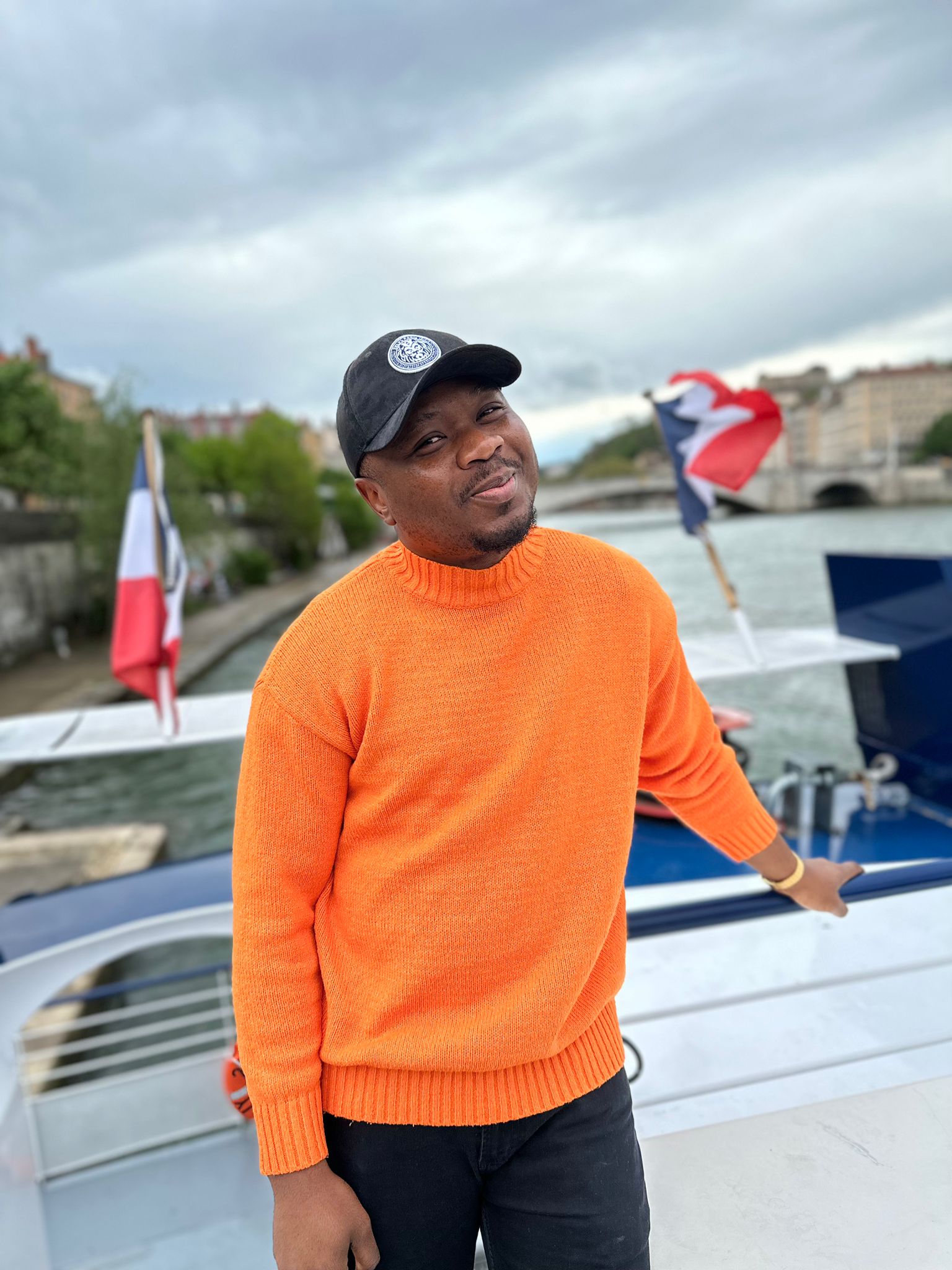 When you sit back and see that some of your interviewees include former British Prime Minister, Gordon Brown, Africa's richest man, Aliko Dangote, and other notable people, how do you feel?
To be honest with you, I see it as a normal thing. However, it is only now that I have come to realise that   I've done things in my career that so many people desire to do or wish they had the opportunity to do. Interestingly, I didn't think to rejoice or feel exceptional since I was so focused on the inquiries and responses I received; that is, how my work influences the topic of conversations and news items, policies, or actions. But, today, I am pleased to mention it to people as part of what I have done. I did several of them as a young guy and didn't seem to sufficiently showcase them for any kind of recognition. If there was any other moment, my BBC Komla Dumor award shortlisting in 2016, I soon started to feel that I was on the right track.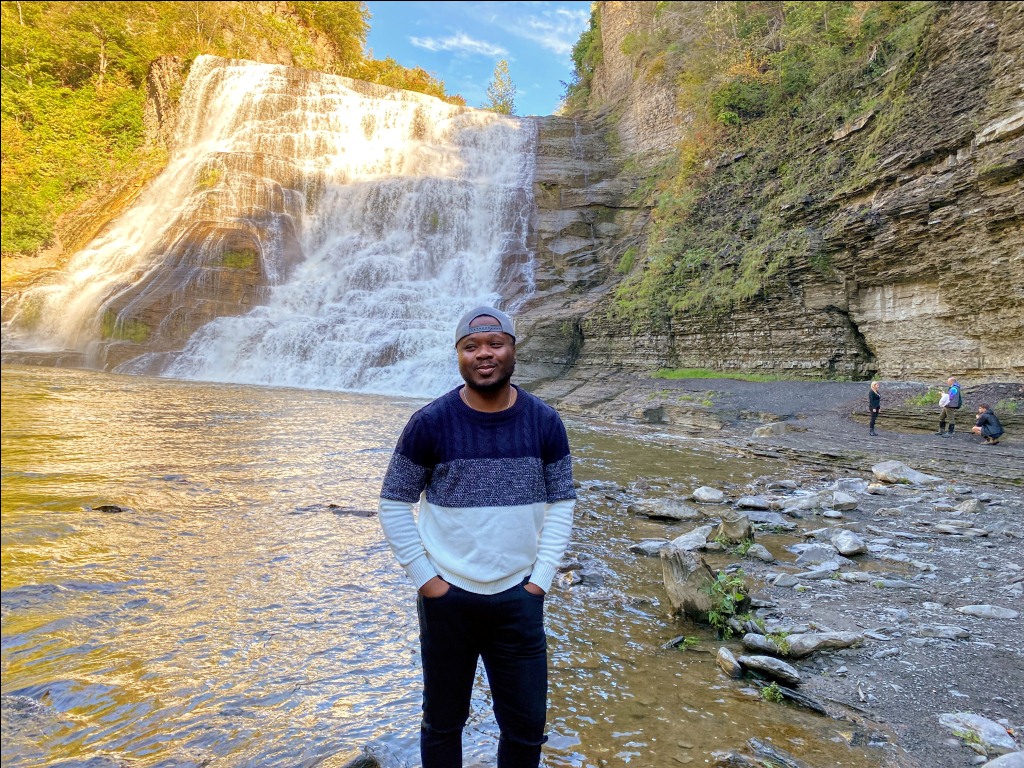 From the feedback you are getting, what impact is your programme, inspire Africa on Euro News and Africanews having on the continent of Africa?
I believe it is quite apparent. For starters, many individuals in Africa want to see people they can relate with. People easily reach out to me because they assume I will respond to them because of my presentation style. Second, and most importantly, there is a desire for a change in narrative, a genuine shift that focuses on the enormous effort of smart, hardworking, and resourceful Africans working to make a difference in their industries and communities. This is the emphasis of Inspire Africa talking about the tales of these people and their efforts.
What are the special and fascinating reports you have done as a Journalist that give you satisfaction each time you remember them?
There have been numerous incidents. I enjoy going back in time and finding some pretty intriguing radio broadcasts I did.  I did a radio story on the 10th anniversary of the Lagos Bomb Blast and had to visit with victims' families and officials who made promises but didn't keep them. On International Mother Language day ,i travelled, and my article examined the potential use of indigenous languages in the Nigerian school system. During the Occupy Nigeria events, I put myself in several perilous situations. What else is there? I have worked extensively on women's issues and rights. In collaboration with the UNFPA, I developed and presented a television series on girls' education and women's leadership in partnership with the UNFPA and world bank-led project Sahel Women's Empowerment and Demographic Dividend (SWEDD). I did lots of reports and analyses during covid as well.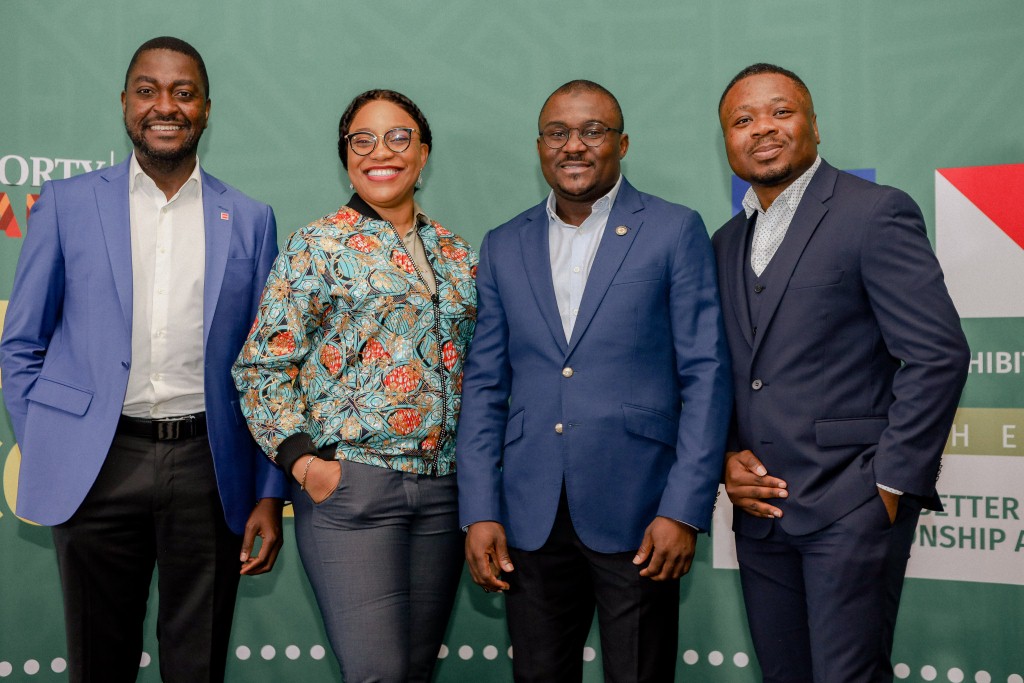 Is there something that the world does not know about Jerry Fisayo- Bambi?
I love traveling and meeting new people, as well as playing football. I found love and dated for two years in Las Vegas, returned for vacation, and dated more only in the third year for the love to end there. What happens in Vegas, they say, stays in Vegas.
Tell me, what heights are you aspiring to attain in your career?
I want to go as far as I can. All I hope to do is to continue to platform more good voices and actors. Basically to impact lives positively through my work and help leaders see how their actions impact people. Leaders can be challenged and held accountable or be able to make and implement better policies.