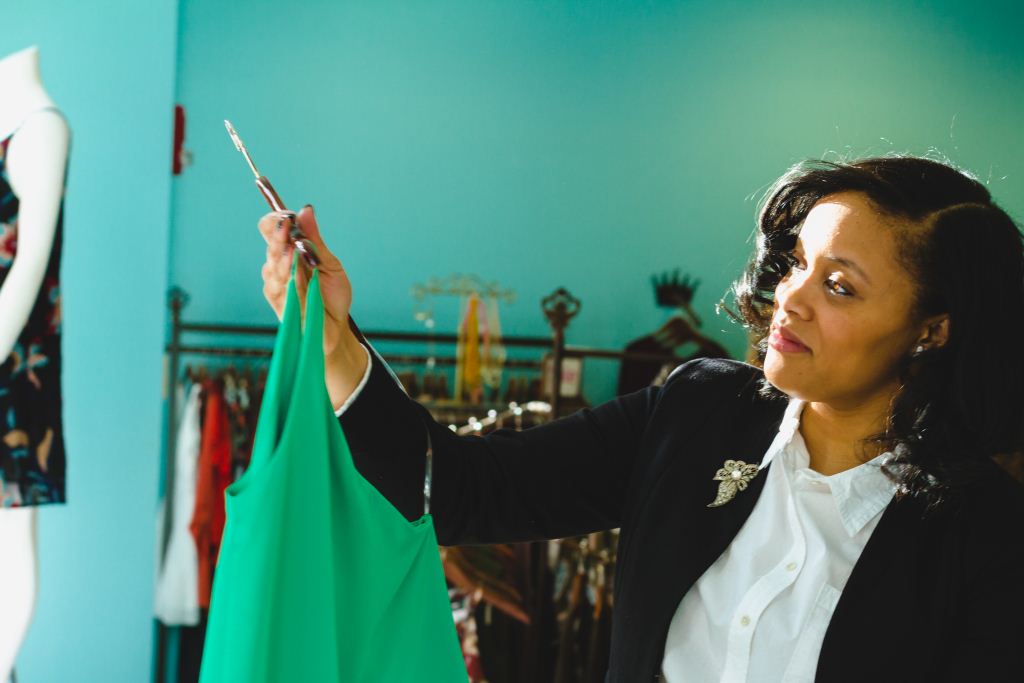 Valencia Holland, the Award-winning Founder and Owner of The Style Educator, has been providing image solutions to groups and individuals for over ten years. Her consultations include the personality and creation of style, wardrobe audits, and personal shopping. Her seminars and workshops cover appearance, business dress, presentation, social and professional etiquette, and high-performance communication skills.
Always known for her style, she would become the go-to girl for her friends and family who wanted advice on appearance and image. Drawing on her years of professional experience, passion for others, and eye for fashion, she soon built a loyal following which quickly transformed into an image business.
Valencia started her professional career in 2004 working in healthcare. As a National Certified Lab Technician, she worked for Yale-New Haven Hospital, Children's Healthcare of Atlanta, and Emory University Hospital. Along the way, she developed her verbal, written, interpersonal, and organizational skills. Her traits of patience, passion for helping others, listening with an open heart, and attention to detail would also grow.
As a Public speaker, Valencia hosts educational workshops and seminars on topics such as, professional image, grooming, leadership skills, and professional credibility and confidence.
Valencia has been featured in Voyage ATL Magazine, Gwinnett Magazine, Aquila Style Magazine, and Deluxe Magazine. She is also the 2020 recipient of the 100 Women of Color Award and the 2022 Style and Apparel Award.
Valencia holds a Fashion and Personal styling certification from the School of Style NYC. She is also certified as an Image Consultant by the London Image Institute.
She speaks exclusively to Sunday Oyinloye, Publisher, Green Savannah Diplomatic Cable
Excerpts: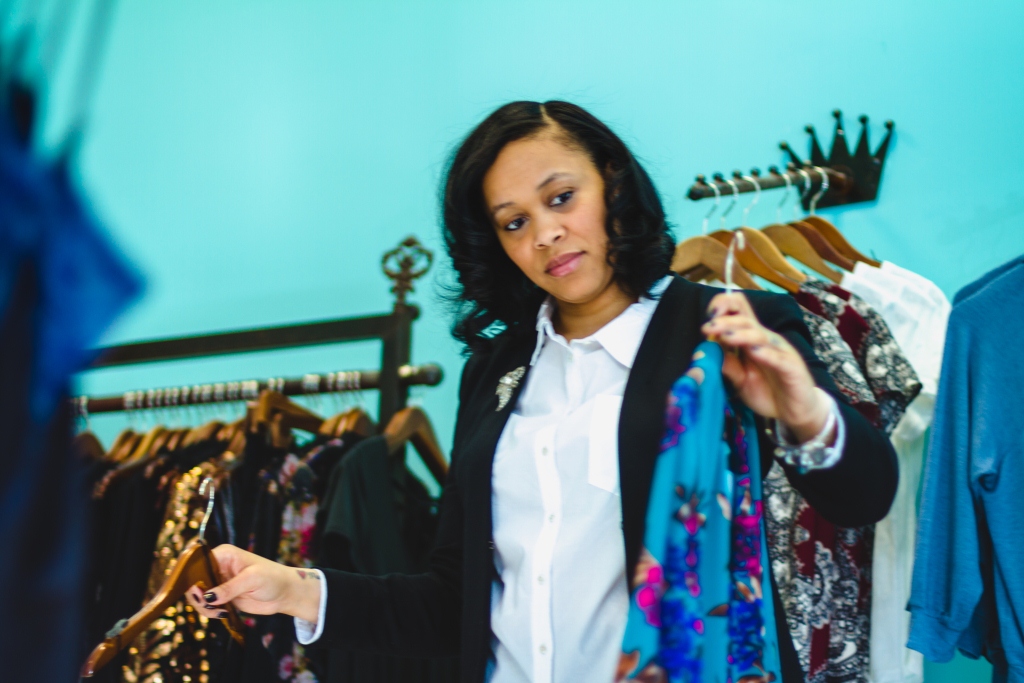 How was your growing up like?
I grew up in New Haven, CT. I remember playing outside with my friends, walking to the corner store to get candy, riding my bike all over the city, and I can't forget having to be home by the time the street lights came on.
Why did you choose to be a Lab. Technician?
Growing up, I was encouraged to be a Nurse. I had my firstborn in high school and had to grow up quickly. I remember telling myself that I needed to find a job that would take care of us but nothing minimum wage. I originally went to become a Certified Nursing Assistant, but one month into my first job at the Nursing home, I knew I couldn't do it. Eventually, I got a job at the local hospital, and they taught me phlebotomy. From there, I transitioned into the Lab full-time. After a few years, I learned about the certification, took the test, and passed.
At what point did you become a Fashion Educator?
I had always been the go-to girl for my friends and family when they needed advice on what to wear. In 2010, I discovered I could get paid for my advice. I researched the industry and took my first of many certifications to become certified in the Fashion Industry. Upon completion, I started to intern in New York City and would start to book my gigs as a Key Stylist. I remember the first time I got on set and dressed the talent. I felt "at home" and instantly knew this was what I wanted to do.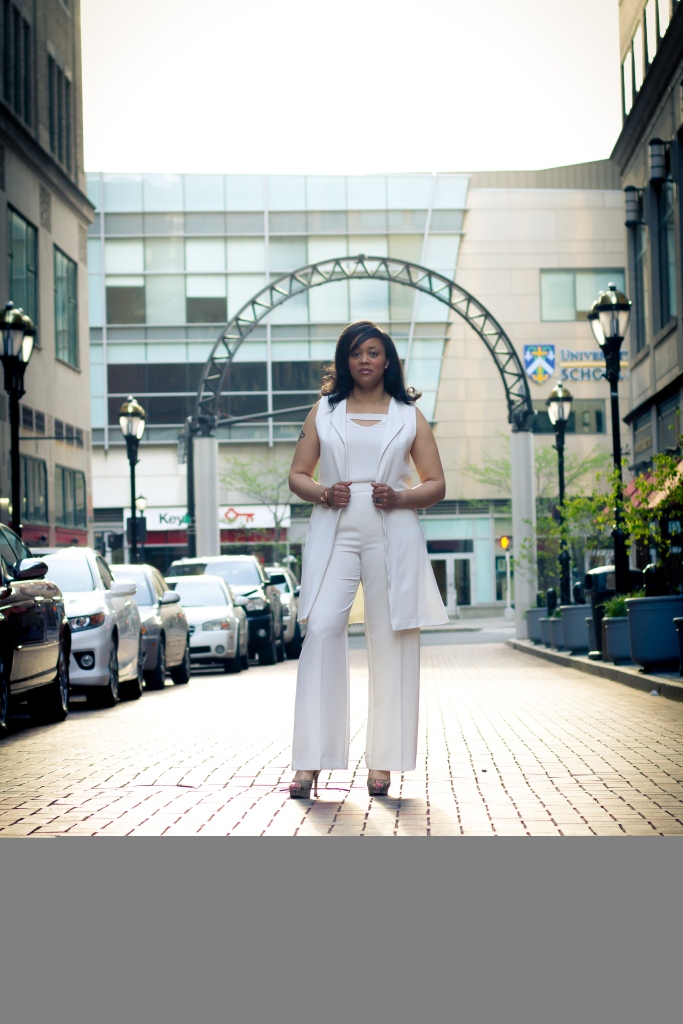 Which is more difficult, working as Lab Technician or being a Style Educator?
Working as a Lab Technician was more difficult because I felt trapped. I'm a creative who enjoys fashion and style. Being The Style Educator is a combination of who I am. It's a brand I created to do what I love.
Are there challenges associated with being a Style Educator?
Being The Style Educator may be fun, but it's not always glamorous. Behind the scenes consist of a lot of work. There's research, marketing, client acquisition and retention, and more. My day-to-day doesn't just consist of shopping and playing with clothes all day. I deal with similar challenges most business owners face.
What is unique about The Style Educator?
I believe The Style Educator is unique because I view my clients from a holistic approach. My goal isn't just to dress them but build a relationship and provide them with an experience using image consulting services.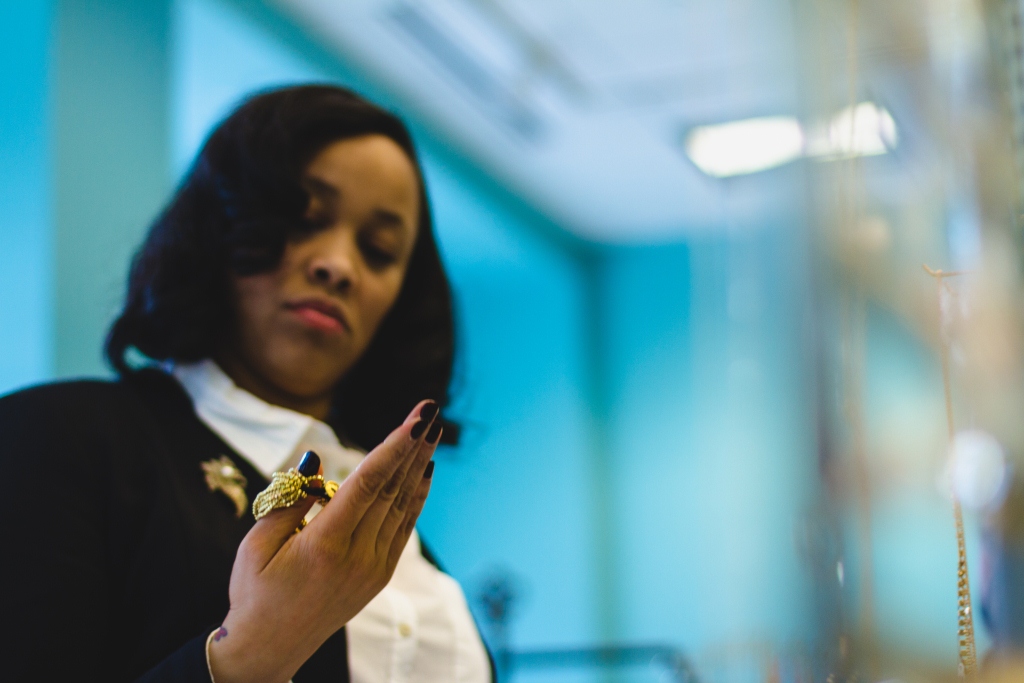 How do you see the future of our company?
For a long time, I wanted to remain a women's show but not anymore. I plan to grow my team and create a beautiful space for women to come in and receive their image, wardrobes, beauty services, and more.
What are you doing to give back to the community?
I love giving back to the community! I've had the pleasure of volunteering over the years. Recently, I participated in the local school's Kid Shark Tank event for children looking to start a business. I also donate all of my clients gently used clothing to organizations that help women re-enter the workforce. I do more, but the Bible in Matthew 6:1-4 talks about giving and not announcing it, so I'll leave it at that.
What is that thing the world does not know about Valencia Holland?
The one thing the world doesn't know is that aside from being a business owner, a wife, and a mother. I'm most proud to be a Child of God. I believe that Jesus Christ died on the cross for my sins so that I may be saved.