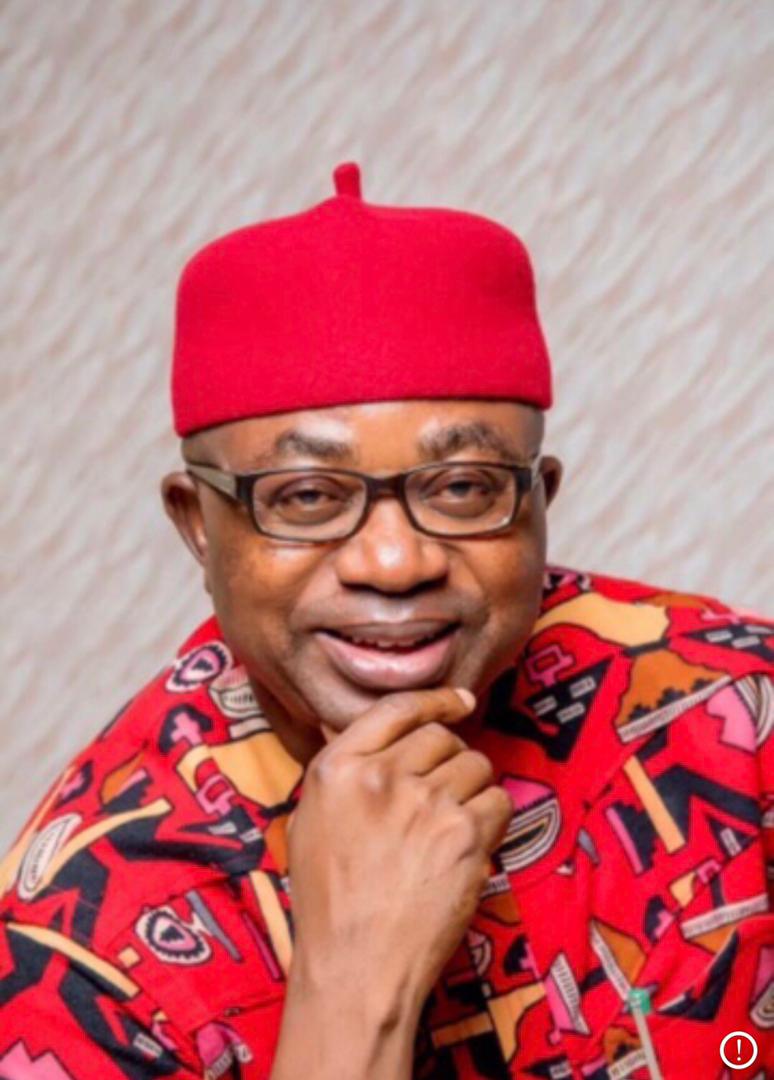 By Adesewa Oyinloye
A National Assembly member representing  Ikwuano/Umuahia North and South  Federal Constituency, Hon.  Sam Onuigbo, has continued to get recognition for his outstanding performance as a Federal Lawmaker.
OrderPaper Nigeria, a prominent Civil Society Organisation which rates performances of National Assembly members shortlisted Onuigbo alongside the Deputy Senate President, Ovi Omo-Agege, the Speaker of House of Representatives, Femi Gbajabiamila, and 17 other members of the Ninth  National Assembly as Semi-Finalists for the country's first-ever Most Valuable Parliamentarian (MVP) Hall of Fame.
Hon. Sam Onuigbo, the sponsor of Nigeria's Climate Change Act 2021, made the Semi Final list in the category of Top Performers- Value and Impact Bills.
Lawmakers nominated in this category include Ezenwa Francis Onyewuchi (LP, Imo East Senatorial District); Ovie Augustine Omo-Agege (APC, Delta Central Senatorial District; Uba Sani (APC, Kaduna Central Senatorial District); and Benjamin Okezie Kalu (APC, Bende Federal Constituency, Abia).
Other categories include Top Performers- Senate Productivity Index; Top Performers- House of Representatives Productivity Index; and Top Performers- House of Representatives Newbies.
The MVP Hall of Fame, an initiative of OrderPaper, in furtherance of its contributions to legislative strengthening and promotion of improved service delivery in the National Assembly, aims at identifying and sustaining a distinct class of legislators who are performance-driven, excellence inspired, and public-spirited.
In a statement at the weekend, the Executive Director of the organisation, Oke Epia, said that the organization which has undertaken an independent, unprecedented data-driven annual performance appraisal of the 469-member ninth National Assembly since its first anniversary in 2020, deemed it appropriate and timely to commence instituting the MVP Hall of Fame.
The annual appraisals and consideration for the MVP nomination and subsequent shortlisting focused exclusively on the core legislative functions of lawmaking, essentially applying the criteria of value, impact and productivity.
Following the midterm appraisals, 55 members of the National Assembly nominated for possible induction were consequently conferred with certificates of recognition at a brilliant event in July 2022, held at the Transcorp Hilton Hotel, Abuja. Only 20 of these 55 member nominees have progressed to the semi-final shortlist and would be subjected to a rigorous points-based scoring system to be inducted into the Hall of Fame.
Hon. Sam Onuigbo is  an exceptional lawmaker who continues to stand out among his peers, has etched his name on the sands of time with his legacy projects which include but are not limited to the ongoing total reconstruction of the Umuahia-Ikwuano-Ikot Ekpene federal road, skills acquisition centre at Apumiri Ubakala, health centre and blocks of classrooms which he inspected and commissioned recently, erosion control works, the Nigerian Climate Change Act 2021, which has continued to earn him accolades nationally and internationally amongst others.