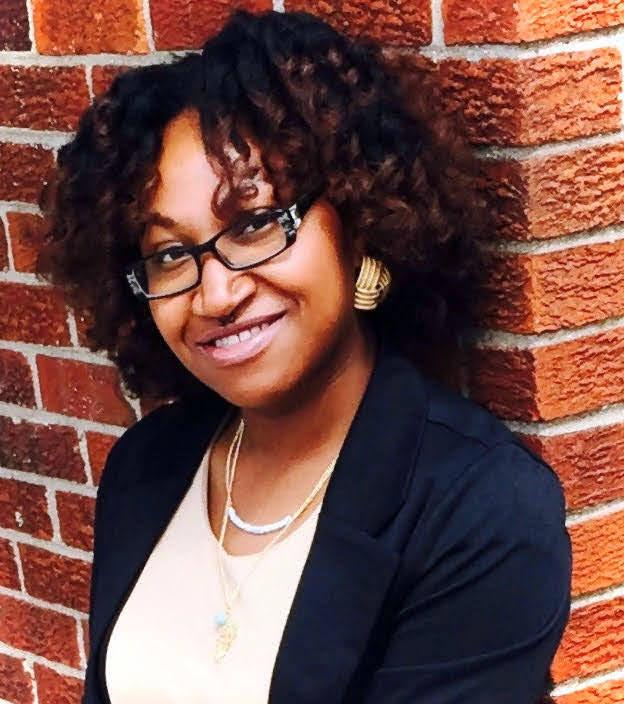 Tafari Roberts, Founder/CEO of The Tafari Group was born and raised in the underserved community of Detroit to Jamaican parents.  She gained inspiration from the entrepreneurialism of her grandmother who owned a lumberyard while raising eight children in the developing country. Tafari also gained inspiration from her mom who earned her GED, Associates degree as well as Bachelor degree while completing work-study raising four small children. This inspiration, along with faith, drove her to break barriers as a minority and woman in supply, a member of Afro-Tech, and a leader in various Jamaican and Caribbean American philanthropic organizations. Tafari possess almost 10 years of sales and technical support experience from Apple, Inc as a Product Specialist and Bachelor of Science in Information Technology Management.
The Tafari Group is an Afro-Caribbean-owned, Detroit-based wholesale company located within the economically challenged community to foster change, reduce incarceration, eliminate recidivism, stimulate the economy, reduce poverty, and alleviate hardship among community residents. The Tafari Group LLC is a federally certified minority-owned and woman-owned entity. It is also WBENC-certified WBE, M/WBE certified and DEI certified.
Tafari speaks to Sunday Oyinloye Publisher Green Savannah Diplomatic Cable
Excerpts: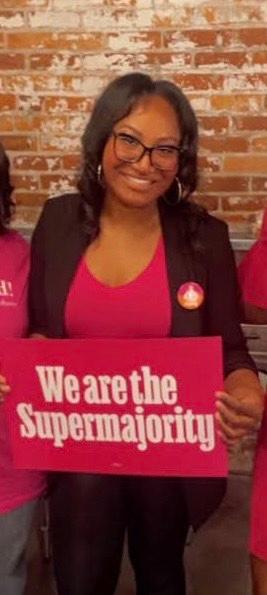 What is Tafari Group all about, and has it been able to reduce poverty at the community level?
The Tafari Group is our parent company within the supply industry. Our mission is to grant access to resources and opportunities for those in underserved communities via mentorship, hiring local, and contracting local. We use local companies for the majority of our operations which allows us to stimulate the economy and keep money in the pockets of community members thus reducing incarceration, recidivism, unemployment, and poverty
You are a member of Afro-Tech, and a leader in various Jamaican and Caribbean American philanthropic organizations such as the Jamaican American Youth Alliance and Next Gen Caribbean – Detroit, what value would you say you have added to the organizations?
My experience and skills within the CPG industry as well as 10 years plus in the tech space. I started The Tafari Group in 2016 as a supply company within the heart of Detroit, MI but we truly propelled when we launched Rove Paper Soapsheets during the pandemic as a single-use biodegradable way for people to wash illness causing elements from hands completely without the mess and stickiness that sanitizer brings. We have landed several contracts with major retailers, won over $60k in grants including the 2021 NAACP Powershift Grant with mentorship from Shark Tank's Daymond John, and many pitch competitions. It is my duty to bring that knowledge to my peers via coaching, mentorship, and strategy.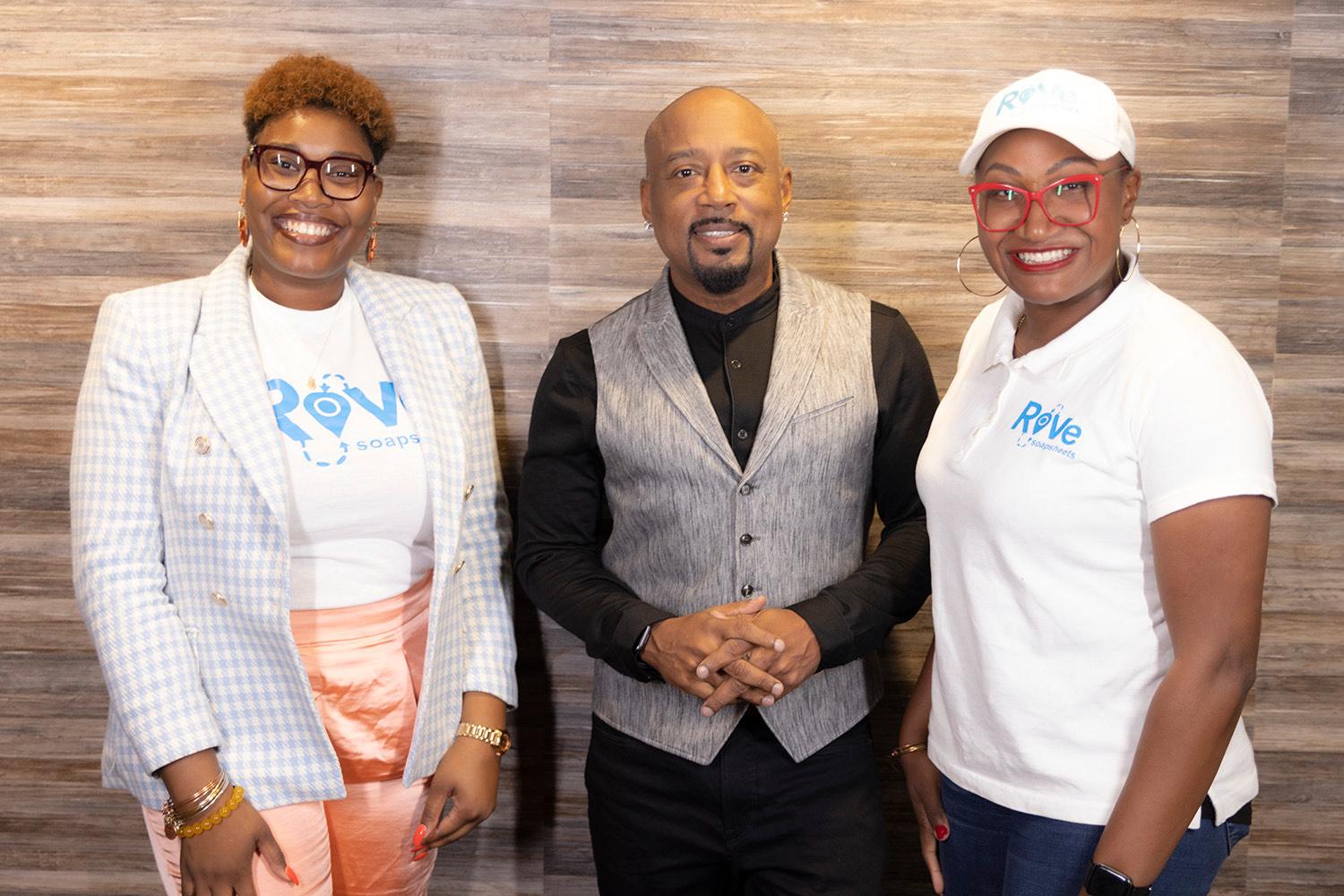 Our readers will like to know what is unique about your Rove Soapsheets and how you see the future of the product?
Have you ever been in a bathroom without soap? Drying sanitizer leaves your hands feeling unclean after eating suya or puff puff? Wipes not wiping dirt from hands properly? Sanitizer and hand wipes don't kill all germs, nor do they remove body fluids, dirt, grease, or viruses like Salmonella. Sharing bar soap can lead to MRSA spread. Our trademark and patent-pending Rove Paper Soapsheets are waterless, biodegradable papers that dissolve and disappear completely into hand soap with water. We currently offer 6 scents with 50 Soapsheets in a reusable, lightweight and personal case that fits perfectly in bags, carry-on luggage, and pockets. Our product not only aids in preventing the spread of germs and bacteria but rids hands of grease, food remnants, and body fluids. Just take a half or full aromatic sheet with dry hands and place in your palm. Grab a handful of water via faucet or water bottle. Lather those digits for 20 seconds watching the paper disappear into satin suds. Rinse to soft, clean hands. They're perfect for festivals, travel, road-trips, cookouts, holiday stuffers, and when life gets a little messy. Our product is currently available in major retail at Meijer, locally in the heart of Detroit's historic Corktown at All things Marketplace on Michigan Ave., Walmart.com, Etsy, and on our site rovefreely.com. We are working closely with other major retailers and airport concessions globally toward granting access to our innovative hands soap.
Some start their businesses well but along the line, they derail. As a successful entrepreneur, what are the principles guiding your business that others could probably adopt?
I always suggest finding a successful mentor in the very industry of your business. I can't stress enough how important it is to have at least 2 mentors. It is the foundation of your success and linchpin to building generational wealth. I have several mentors with various expertise  from finance, supply chain, procurement and more.  Also, I suggest being very particular with who you surround yourself with and who you spend most of your time around. I deliberately spend time with persons who parallel my vision, mission, and mindset. I have also reduced my circle of friends and colleagues to where they all are active, successful entrepreneurs. Lastly, what you consume matters greatly whether it's food, what you watch, what you read, and what you listen too. Repetition is the master of skill, learning and retention. What you repeat is what you become so consuming abundant things will result in an abundant life. It's a continuous mindset shift. Remain steadfast, true to yourself, diligent to the mission God gave you and great things will begin to happen beyond human imagination.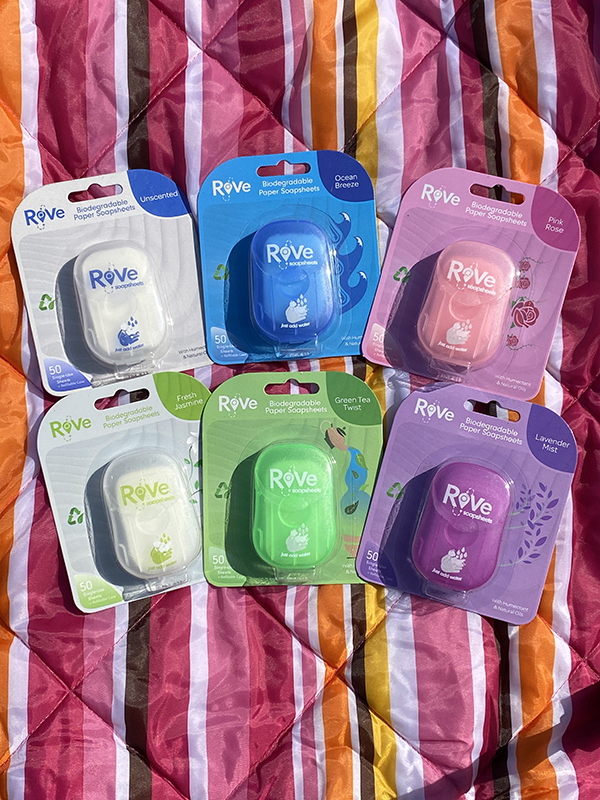 From your experience, how can those who find themselves in minority communities break the barrier and make success in their lives?
Attend free networking events in the field you desire to enter into and join free business programming offered in your area and online. Start listening to podcasts that are motivating and educational and attend YouTube University i.e. watch Youtube videos to learn about industry. Seek wisdom from sound persons with tangible expertise in business and outside resources i.e. if you find yourself stuck or among people who are stagnant, change your environment as much as you can. Find a new group of people with more knowledge than you possess. Go to your local library and join programs that they offer or try and start one. Get close with the library staff and pick their brains. Lastly, don't forget self-care. Take care of yourself and your health, especially your mental health. This entrepreneurial life is challenging so take some time to de-stress.
What specific role do you play as Advisor for the Global African Business Association (GABA)?
I am one of the Board Advisors specifically for startup and established businesses within the CPG space. I specifically aid in business strategy and decision making as it pertains to the organization and its members. I also coach members on grant writing and business certifications on the federal, state, county, and municipal levels along with Business-to-business (B2B) certifications for Supplier Diversity programs.
I want to know your relationship with other entrepreneurs in Detroit?
I am a resource, ally, and coach for a ton of other entrepreneurs in the city. All of my friends are business owners at various capacities in various industries from CPG, consulting, wealth management, IT, and real estate. I love spending time with them as I learn something new every day and make sure I leave our interactions pouring an abundance of knowledge into them. We often have lunch and cowork together as well as attend the same conferences, procurement, cohorts, and events. I have met so many change makers locally as well as internationally that are now good friends of mine. I am confident that our collective mission as members of the Caribbean and African diaspora will be history making and life altering impacting cultures tremendously.
Are you doing anything to give back to Jamaica?
Most  definitely. My Jamaican heritage is my blood. As a first generation American, I am heavily involved in the Caribbean space here in Detroit partnering with fellow Jamaican Sophia Chue who is the Executive Director of the Caribbean Community Service Center on various projects. Every June we have National Caribbean American Heritage Month festivities nationwide and statewide via presidential declaration. In partnership with Jamaican journalist Kareem Latouche's Jamaica-based organization Ah Loaf of Bread organization, I donated 100 units of Rove Soapsheets accompanying other rations and school supplies distributed to impoverished Jamaican teen boys during COVID in 2020. Lastly, every purchase made on rovefreely.com donates 10% of proceeds to 5 Jamaican and Jamaican-American organizations serving underserved community members locally and in Jamaica.