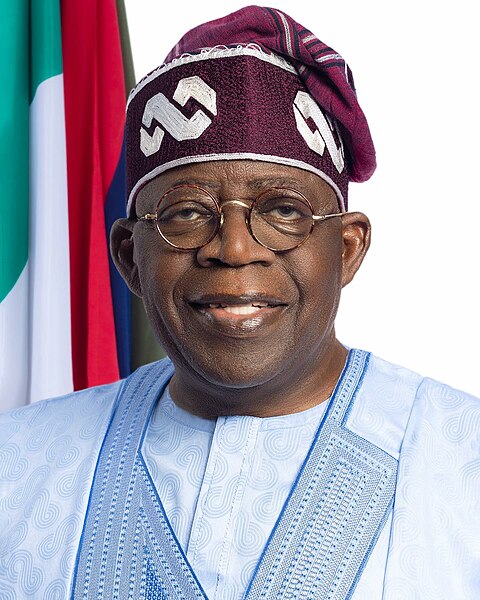 By Ola Raheem
All the three leading candidates in the Nigerian Presidential election held in February 2023 namely, Bola Tinubu, Abubakar Atiku and Peter Obi promised to remove fuel subsidy when anyone of them is declared a winner.  This meant that the price of petrol will be determined by market forces as denominated in US Dollar rates in the international market. It was a statesman's masterstroke when President Bola Tinubu made that famous proclamation that "subsidy is gone" at his inaugural speech on 29 May 2023. This is a move once considered politically unthinkable, but it has at best removed Nigerians from living a lie we had been over the years on the vexatious fuel subsidy controversy from the Peoples Democratic Party (PDP) era.
The Implication is that prices aren't fixed by government anymore in a deregulated regime governed by the Petroleum Industry Act (PIA) and Nigerians must get used to a fuel price regime that may go up or down with or without notice.
The vagaries in the oil sector prices are global trends that have become source of concerns to governments worldwide. In the African continent, Ghana has closed doors to providing costly fuel subsidies 30 years after while Angola on May 3, 2023 reduced fuel subsidies by 182% which resulted in the gasoline price increase from 165 kwanza (€0.25) to 300 kwanza (€0.48) per litre.
The Angolan police effectively combat the emerging fuel hike protest thereafter. Senegal has followed the examples of its African peers in like manner. Canada recently released the framework to phase out fossil fuel subsidies. Therefore, it is clear that the thematic purpose of fuel subsidy removal by nations across the globe is to guarantee progress, economic stability and prosperity.
But the recent Federal Government of Nigeria's  proposed #8'000 x 12 million x 6 months cash-transfers in palliatives to target the so-called poorest of the poor is like rubbing salt upon injuries. For a nation with unreliable national data or census, the previous cash transfers were at best paid to wrong beneficiaries. Otherwise, how do we explain that former President Muhammadu Buahri's  8-year  palliatives only catapulted additional 133m Nigerians into multidimensional poverty? So, do not believe any state governor who wants to continue this trajectory of cash transfers because it is simply fraudulent.
Instead, President Tinubu should advance better palliatives to ease nationwide transportation speedily, reduce out-of-pocket expenses and thus increase individual's purchasing power which can further activate economic growth.
The honeymoon for this government is seemingly closing-in and will soon be over in a matter of weeks because most people now feel the semblance of "renewed pain" than the promised "renewed hope"
As of today, in spite of the Tinubu's continued genuine pleas for citizens to show understanding and bear a little bit more with his administration for the hardship caused by fuel subsidy termination, the naysayers fuelled by the opposition are in full control of the social and conventional media. This trend must not be allowed far too long; else the All Progressives Congress (APC) government will soon lose whatever remains of the citizens' goodwill.
WAY FORWARD:
Appropriate cushioning policy intentions of government must be dished out immediately to fiercely contest the negative narratives in the public domain. While I am not privy to the thinking of those in the corridor of power nor do I have access to the blue-print of APC  programmes, my thinking cap tells me that the underlisted suggestions may help  the President Tinubu to rejig the policy thrust of his government to deliver speedy democratic dividends to avert democratic disaster.
(1)          Mass transit buses across the 774 Local Govt Areas nationwide.
(2)          CNG-fired plants nationwide to convert existing petrol vehicles at affordable prices.
(3)          Mass railway services to move people and haulage as we see in developed nations we often cherry-pick to copy when convenient.
(4)          Agrobiz mechanization to guarantee food security and commercialization.
(5)          Energy improvement to power the SMEs for the youth-in-business.
(6)          Primary Health facilities, including domesticating the NHiS at the grassroots level.
(7)          Conclude the "never-ending" Refineries Turn-Around-Maintenance (TAM)
(8)          Establish Modular Refineries where possible in collaboration with State Governments.
(9)          Tackle insecurity across all zones head-on through technology-driven military strategy. Avoid the route of the same old "face-me-i-slap-you modus" that got us here.This old approach was exemplified by corruption laden purchases of military heavy equipment and hardware, less of trainings, poor welfare package which could not command any soldier's unshaken loyalty, hence loads of errors and compromises which led unfortunately, to immeasurable casualties of those expected to live instead of the enemy forces meant to be neutralized.
(10)        Stop and rechanneled the N110 Billion largesse meant for NASS
(11)        Set a smart roadmap to diversify from a mono-product economy and over-reliance on crude oil to other abundant mineral resources that dot our nation's landscape.
It is my candid belief that if most or all of these are faithfully implemented in the next six months, the incessant threats of labour unrest and civil disobedience would be tamed.
In doing so, some critical stakeholders including State Governors, Chairmen of Local Governments and eminent traditional rulers should be given specific responsibilities with accountabilities in order to reduce the wanton leadership failures often wrongfully ascribed to the centre in Abuja.
Ola Raheem  FiOGR, FiMC,  holds a Ph.D in Peace, Security and Humanitarian Strategy; Author; Fellow, Institute of Oil and Gas Research, a Certified Management Specialist of the London Graduate School and accomplished Federal Public Servant in Abuja, FCT Nigeria.  Email: roraheem@gmail.com