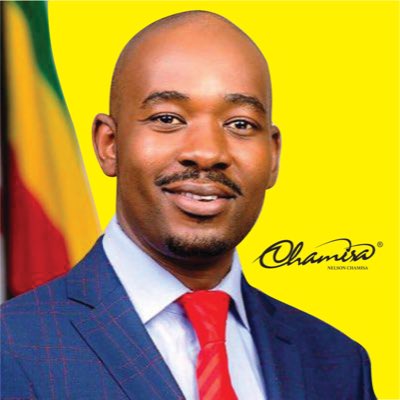 By Sunday Oyinloye
The Presidential Candidate of Citizens Coalition for Change (CCC) Nelson Chamisa was born  at Silveira Mission, Masvingo, Zimbabwe  on  February ,2, 1978. He was the Presidential Candidate of MDC Alliance in the 2018 election which the international community believed he won but was massively rigged by the incumbent, President Emmerson Mnanagawa, 81 ,  who succeeded late President Robert Mugabe.
A very brilliant and humble man, Nelson Chamisa became a member of the Parliament at the age of 25(youngest) and later became a Minister at the age of 31.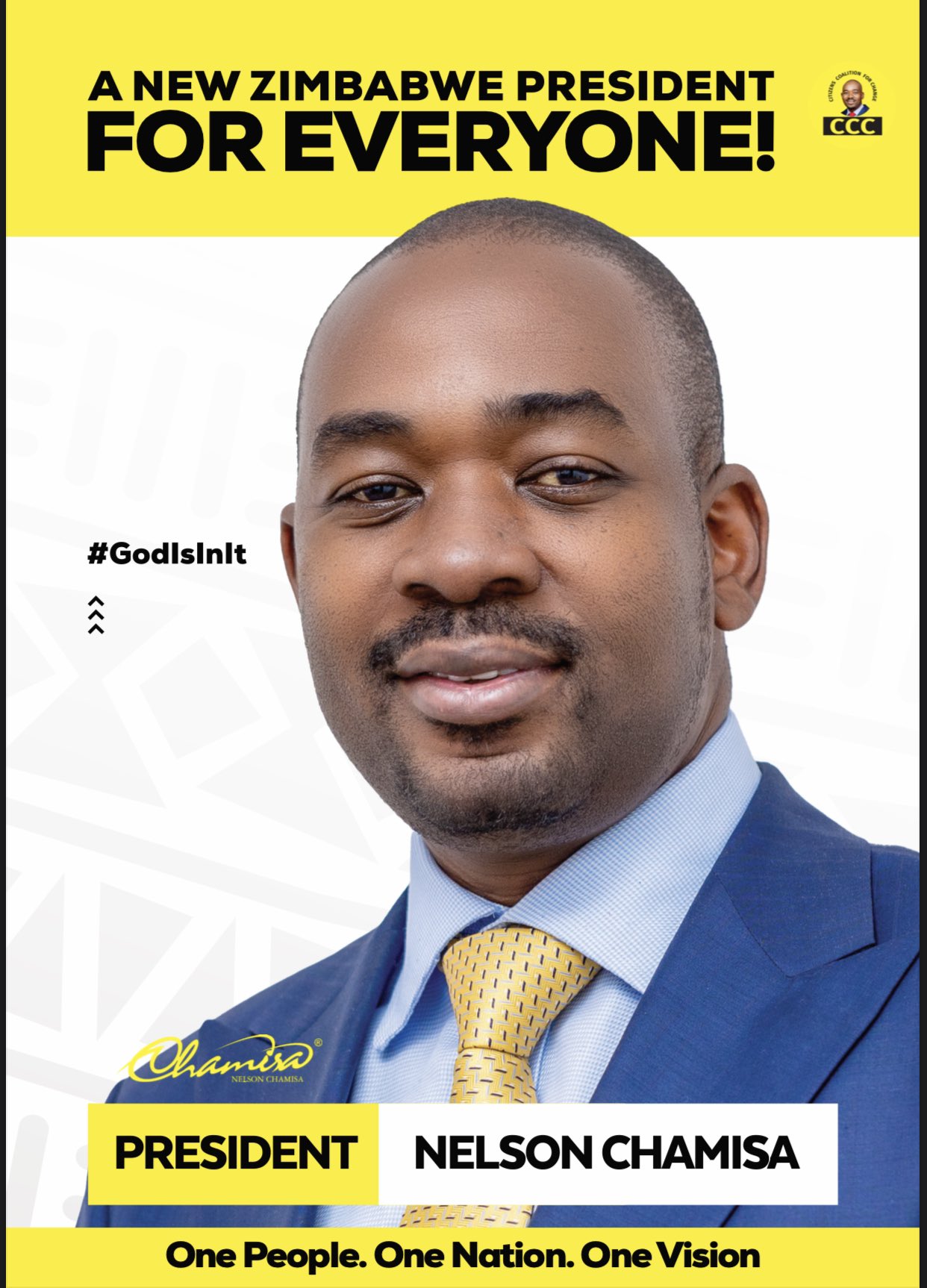 ACADEMIC QUALIFICATIONS
*Bachelor of Business Administration (BBA)
*Honors Political Science degree (HPOS)
*Masters in International & Foreign Relations and Diplomacy (MIR)
*Bachelor of Laws (LLBS)
*Governance and Rule of law, Stanford University Fellow, California,USA
*Pastoral and Theological studies, Living waters Theological Seminary.
 PROFESSION
Advocate with the Superior Courts of Zimbabwe- Advocates of Zimbabwe, The Chambers
POLITICAL HISTORY
Citizens Coalition for Change(C CC President) 2022-2026
MDC Alliance President 2018-2021
MDC Deputy President 2016- 2018
MDC Sec for Policy and Research 2014-2015
MDC organizing sec 2011 to 2014
MDC Spokesperson in 2005-2011
IUSY International Union of Socialist Youth 2002-3
MDC National Youth Chairperson 2000-2006
Formed and founded the MDC in 1999.
NCA task force Advocacy member 1999
Secretary General of Zinasu Zimbabwe National Students Union 1999-2000
SRC President Harare Poly 1998-2000
Became active in student politics and leadership 1990s
IN PARLIAMENT
Elected as the youngest MP in Parliament of Zimbabwe 2003
Kuwadzana Member of Parliament 2003- 2018
Representative of Zimbabwe in the ACP- EU joint parliamentary assembly in Brussels, Belgium 2003-2008-
He served as a member of the portfolio committees of Defence and Home Affairs, Public Accounts, Gender and Youth, as well as Transport and Communications.
A member of the Local Government, Public Works & Urban Development
Media, Information and publicity, Information Communications Technology & courier services, among others.
IN GOVERNMENT
Chamisa was a Minister of ICT 2009-2012
Represented beautiful Zimbabwe at various international fora
AWARDS & MERITS
Best student Practice of marketing IMM, Southern Africa 2003
University of Zimbabwe Book prize twice
Victors award 2011 outstanding and exemplary leadership
Voted Minister of the year 2011, being Minister of ICT in the inclusive Government.
Voted in the top 35 of under 35 Influential young people in International Affairs in 2014
Voted one of the most active and best MPs in parliament, 2016
IN PRACTICE
Nelson Chamisa  is practicing as an Advocate a registered legal practitioner in the Superior Courts of Zimbabwe.
Advocate, The Chambers @ The Advocates of Zimbabwe
FAITH
Nelson Chamisa is a born again Christian and loves praying.
As Zimbabweans prepare for the August 23 election, the citizens have a choice to make between a brilliant, energetic and competent young man, and a highly corrupt incumbent old man. It is indeed a   choice between light and darkness, and a choice between prosperity and extreme poverty. The citizens should search their conscience and make the right choice